Just across from Estrela Basilica, is this cozy and refreshing park in a serene neighborhood, one of the loveliest in the city and an obvious family favorite. The Jardim da Estrela, or "The Estrela Gardens", is a well-preserved park which is opposite the magnificent Basilica da Estrela that lies to the west of Lisbon. The park was originally called the Jardim Guerra Junqueiro but due to its proximity to the basilica, the local influence gives the place its new name.
History & Background of the Gardens
Construction of the public are was started in 1842 "as a place for Lisbon residents to enjoy" when the lower class was not toiling in the dangerous jobs of the 19th century. The resources spared for the landscaping, infrastructures, and sculptures had choked during the politically chaotic and unstable times of the 1860s, but the officials managed to open the gardens in 1873. For over 70 years a lion was kept in a cage much to the delight of the parks goers, now days only ducks are the only animals in the park.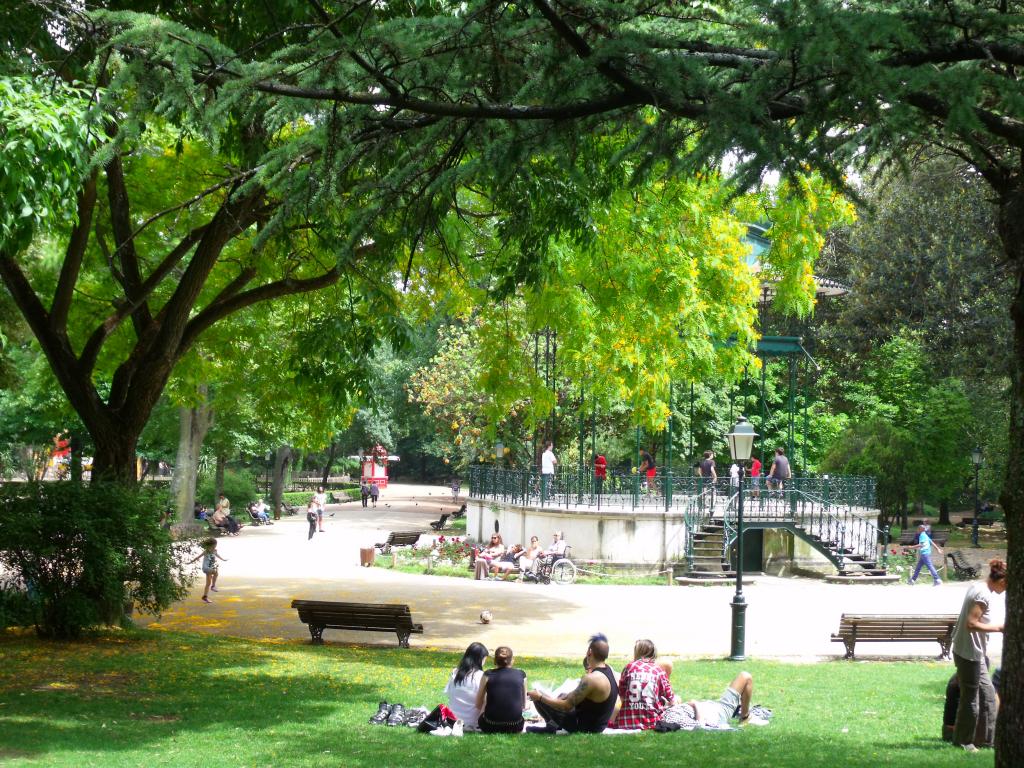 Jardim da Estrela's most famous landmark is a green bandstand made of iron where musicians perform in the summertime. The bandstand's construction goes back to 1884, and its original location is the Public Park of Lisbon, part of which was transformed into the Avenida da Liberdade later. The bandstand transported into the Estrela Gardens in the year of 1936.
Access and Attractions
The Jardim da Estrela is open to the public every day from 7 am until midnight, and trams 25 and 28 pass by the place. The park complex contains delicately protected and cultivated gardens with numerous exotic plants, a small pond with ducklings, and lots of open places that are filled with Portuguese youth and families during the weekends. With its easily reachable location, the Jardim da Estrela is among the best places to sit and relax while enjoying the glorious Lisbon weather. Consider taking a break from the stress and chaos of being a tourist in the city's hot atmosphere!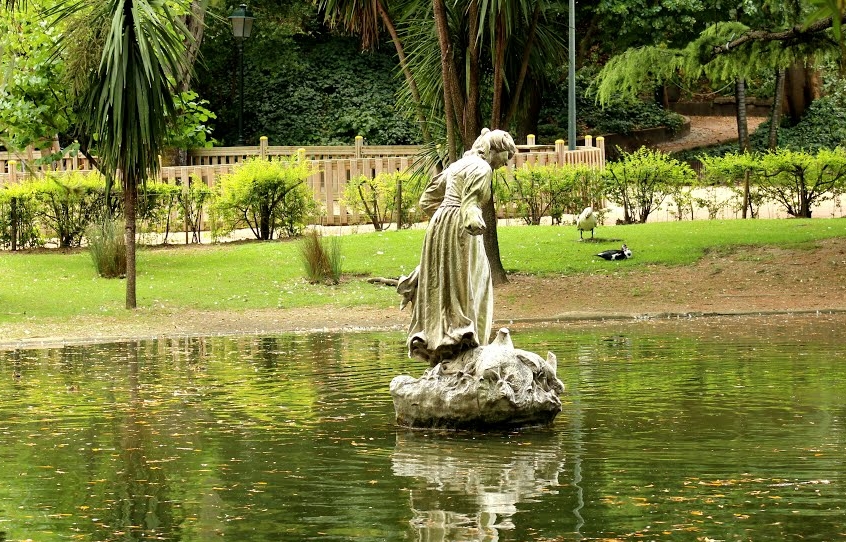 The Jardim da Estrela is open to the public every day from 7 am until midnight, and trams 25 and 28 pass by the place.
To sum up, various sculptures, and exotic flora, cute ducks & ducklings relentlessly floating on the small lake, a children's playground, and an attractive iron-maiden gazebo that serves as an old-fashioned bandstand welcome you in the gardens. The pond-side café can be the option to gather some snacks and frappe for a revitalizing break.
Beyond the park, there is the old English Cemetery, founded in 1717, and originally shared with the city's Dutch community. The tomb of Henry Fielding, the English novelist and playwright who wrote "Tom Jones", died during a visit to Lisbon, and is buried here. If you're curious, ring a bell to be let in.