If you're searching for an awe-inspiring museum on the shore of Lisbon, look no further than the Museum of Art, Architecture, and Technology (MAAT). Designed by the renowned British architect Amanda Levete, MAAT opened its doors in 2016 and has been a must-visit destination for art and architecture enthusiasts ever since. Built next to a former power plant that now integrates into the complex, the museum offers exclusive exhibitions from both international and local artists, overseen by a former curator of contemporary architecture at New York's MoMA. With the opportunity to climb the building and take in stunning panoramic views from the terrace, a visit to MAAT is a feather-light experience that will take your breath away.
---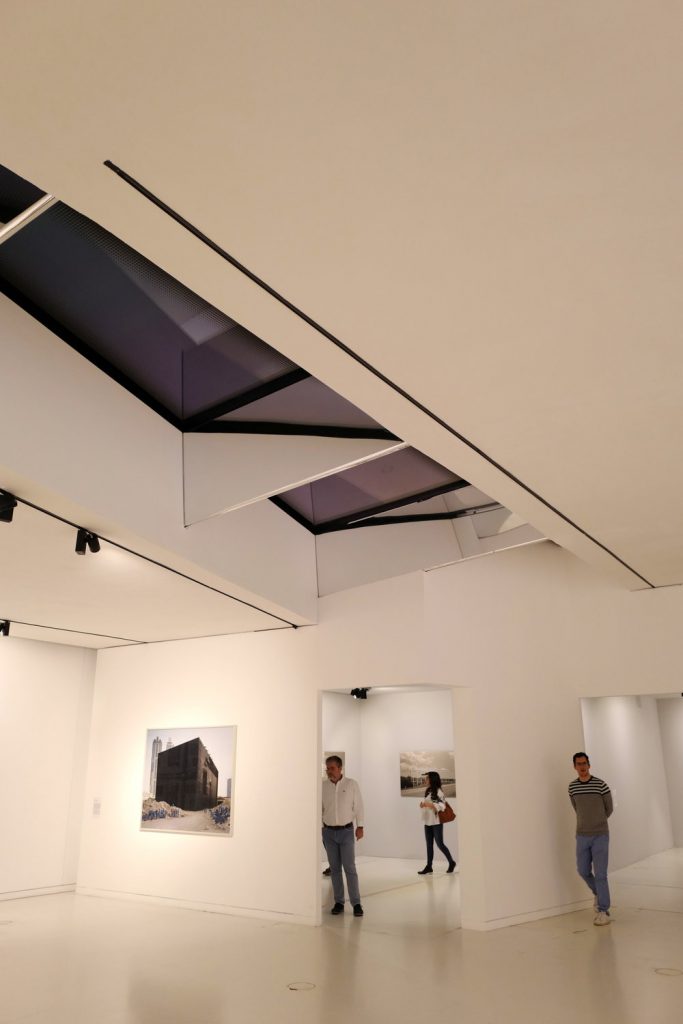 Discover a museum like no other, where Art, Architecture, and Technology collide in a space that encourages debate, critical thinking, and international dialogue. Get ready to immerse yourself in a world of discovery at this cutting-edge institution.
---
Background & Mission
It's a museum where Art, Architecture, and Technology intertwine within a space of debate, discovery, critical thinking, and international dialogue. It's an innovative project which establishes a connection between the new building that is designed by Amanda Levete Architects' studio, and Central Tejo Power Station – one of Portugal's important examples of modern architecture from the early 20th century. That makes it one of the most visited museums in the country.
MAAT's mission is to display national and global exhibitions by contemporary artists, architects, and thinkers as well. To fulfill this goal, its schedule will also set a place for diverse curatorial approaches on EDP Foundation's private Art Collection, reflecting current discussions, subject matters, and trends. The newly allocated building opened in October of 2016 and just created its first curated exhibition.
An Interactive Design
The MAAT operates as a 'Kunsthalle,' with no stable selection of artifacts, but as a space to organize interdisciplinary experimental art. The building hosts exhibition galleries that carry different functions, but the focal point is an enormous, 13,000-square-foot, elliptical space in the centre, encircled with steeply declining viewing ramps made for theatrical events, live performances, and temporary installments. The viewers' ceaseless moving between these ramps can allow them—if curated properly—to be part of the action or to become the event itself. It's an interactive public space that is suitable for representing contemporary trends such as VR and digital media in a gallery.
---
The low, long profile of The MAAT's exterior appears like a slightly opened oyster shell set in the mud along the facing Tagus river and estuary.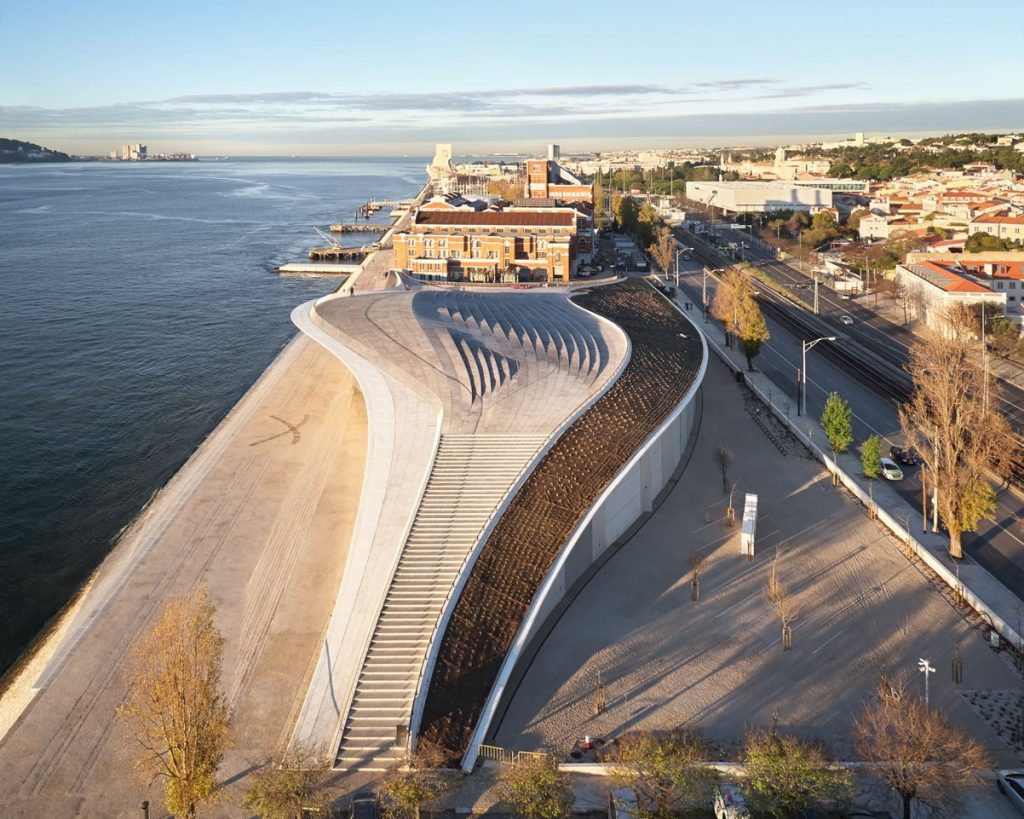 ---
The low, long profile of The MAAT's exterior appears like a slightly opened oyster shell set in the mud along the facing Tagus river and estuary. Its facade on the waterfront is covered in 15,000 glazing tiles with 3D texture that give it an impression of fish scale on the cityscape and alludes to the city's many other tiled facades. At night, the tiles glow magnificently.
It is not simply the facade of the building that comes alive through refraction. This is a building meant to perform on every surface. Its galleries are not only places for mere exhibition but also function as stages for performance. The term 'performative architecture' entails several concepts in architecture and urban design. If by the term one means buildings created to invite their visitors to unify with the design like Roman forums or open-world fairs, then Levete's building represents a perfect example.
It should be pointed out as well that the Levite renderings show the roofscape with a whiplash-like tail flying over the adjacent freeway to the roof of The MAAT. This freeway separates Lisbon from its waterfront as if it were elevated. The museum has the potential to become one of the most exciting venues in the world that schedule architecture and technology alongside art.
Access
When: Wednesday to Monday; 12 PM-8 PM