The Lisboa Card, also known as the Lisbon Card, is an official tourist card for short visits. Lisboa Tourist Card is a huge time and money saver.
The card enables you to visit many historical and cultural places for free or cut-price. It also allows you to access public transport for free and unlimited rides, as long as the card is active.
You can order the card online before arriving in Lisbon. You can buy a Lisbon Card for 24, 48, or 72 hours periods.
Check the following guide to learn more about the Lisboa Card.
What are the Benefits of the Lisboa Card?
You can use a Lisboa Card for all public transportation in Lisbon. This means that it is valid on all the lines including buses, trains, metro, trams, and funiculars. So, it offers unlimited rides for these transportations. Thus, you won't need to buy an extra Lisbon transportation card to travel. 

Trains to Cascais and Sintra are also for free. 

Lisboa card offers a 25 percent discount if you want to take the Aerobus. The bus takes you from the airport to the city center. 

Discounts and deals are also available for the nighttime.  

The fast-track entrances are available in certain destinations in Lisbon. National Archaeology Museum, Belém Tower, Ajuda Palace, and Jerónimos Monastery are some of them. You can use your card at machines for fast entrance to these places without waiting in line. 

You can visit tens of museums, UNESCO World Heritage Sites, and other tourist sights.

Besides, you'll also get a complimentary booklet about the city.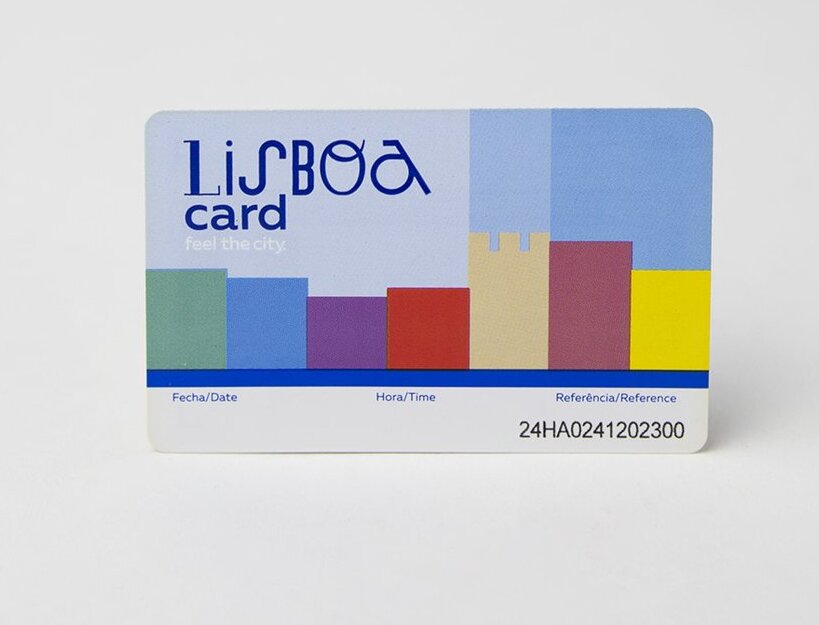 How Much the Lisboa Card is and the Time Limit?
You have three-period options like 24, 48, and 72 hours. You can choose the one that fits your plan the most. When the period is over, your card will be deactivated. 
Note that Lisbon Travel Card has categories for adults and children. Individuals between the ages of 4 and 15 are within the child category. Individuals from 16 years and older are within the adult category. 
Lisboa Card Prices
| | | | |
| --- | --- | --- | --- |
| | 24 Hours | 48 Hours | 72 Hours |
| Adults | €21,00 (€21,00 per day) | €35,00 (€17,50 per day) | €44,00 (€14,67 per day) |
| Children | €13,50 (€13,50 per day) | €19,50 (€9,75 per day) | €23,00 (€7,67 per day) |
Lisbon Card Prices
How to Get the Lisbon Card
You can both buy a Lisboa card online in advance or when you arrive in Lisbon. If you want to apply online, first enter Lisboa Card's website on the Internet. Choose the date, type your personal information and complete the payment. Then you can get your Lisbon transport card.
You can get a Lisboa Card at;
Lisbon airport; you can pick up the

Lisbon city pass from the tourist office at the airport. It's open between 7 a.m. – 12 p.m.

The Lisboa Welcome Centre; It's at the large Comércio Plaza on the waterfront in Baixa.

Foz Palace; This is a tourist office next to the train station of Rossio.
Note that ordering the card online before you arrive will save you time as well.
Tips for Using the Lisbon Travel Card
An important point about the card is the time limit. You will activate the card only after using it. So, you can plan your travel according to this arrangement. If it is a 24-hour card and you'll start traveling the next day, you may not want to use the Lisbon transport card.
Also, you can postpone your Lisbon pass if you need to cancel your trip after your purchase. 
If It is a 24-Hour Card
In this case, visiting Belém can be a good choice to see as many notable places as possible. Belem is an important historical place to visit. Also, you can see many sights there just in one day. Thanks to the Lisbon Card, the train to Belém is also free. Here, you can visit museums like the National Museum of Coaches. Jerónimos Monastery and Belém Tower are other great destinations. These two sites are on the World Heritage List. 
You can visit the National Museum of Ancient Art and the National Pantheon as another option. Ajuda Palace and The Berardo Collection Museum are also other important destinations.
Note that visiting each such place is between €6 and €10. However, you can visit all of them for free.
If the Card has More than a 24-Hour Limit
In this case, you can spend the other day in Baixa. You'll find important places to visit with your Lisboa Tourist Card. (The Lisboa Story Centre, Rua Augusta Arch, the National Museum of Contemporary Art, and the Santa Justa Elevator, etc.).They are not limited to only these places though. When you arrive in Baixa, you can find some other must-visit museums.
If you have more time to travel, you can visit The Royal Palace of Mafra and the Monastery of Batalha on the third day.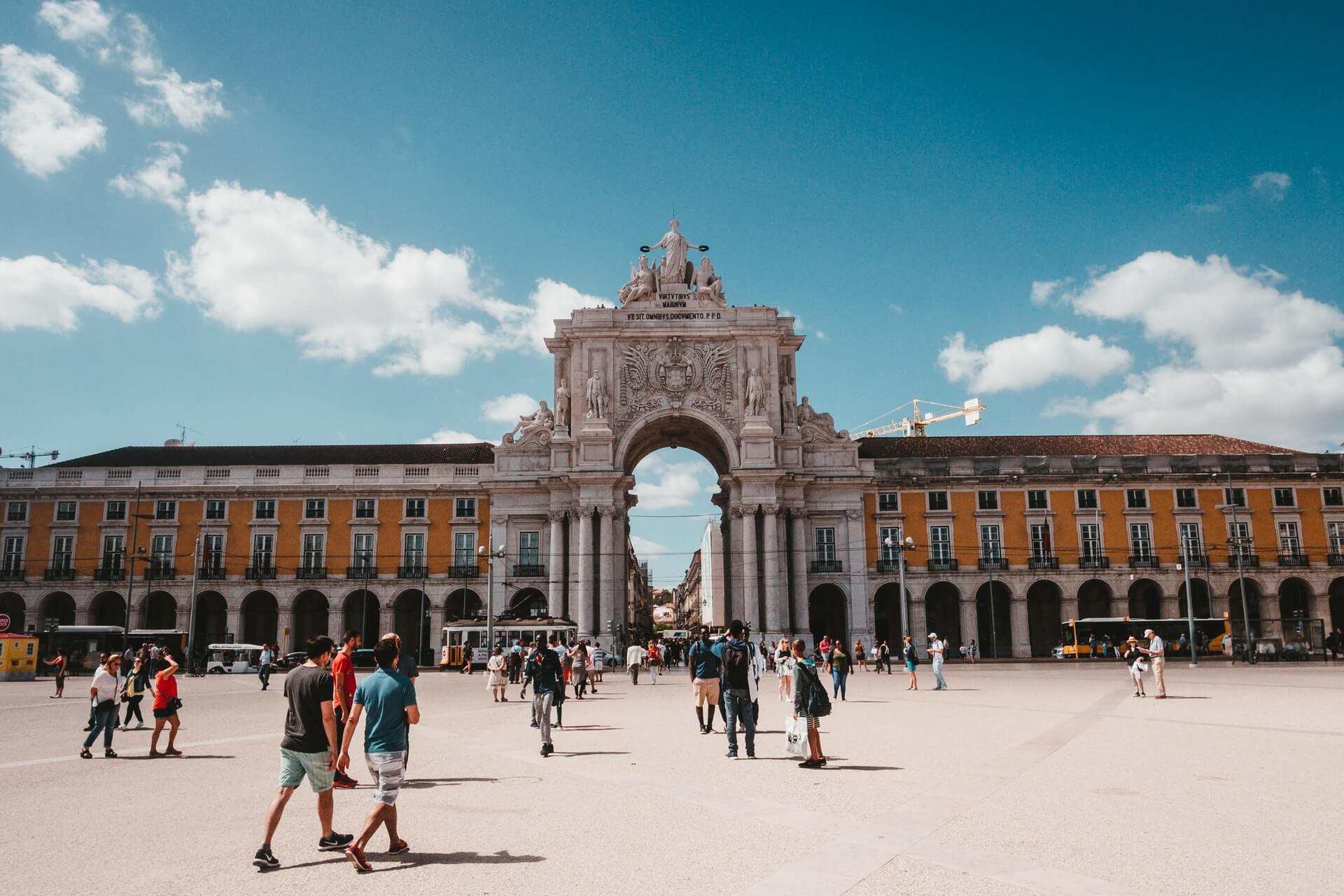 Other Places to Visit for Free with the Lisboa Card
Besides the ones above, other free-entry attractions and the Lisboa card museum list:
MAAT (Museum of Art, Architecture, and Technology)

Tile Museum

National Archaeology Museum

National Pantheon

Edward VII Park Greenhouse

Anastácio Gonçalves Museum

25 de Abril Bridge Museum and Observation Deck
Places to Visit with Discounts with Lisbon Pass
You can visit the following attractions with certain discounts with your Lisboa Tourist Card.
Places with 50 Percent Discounts
Arpad Szenes-Vieira da Silva Museum

Water Museum
Places from 30 to 40 Percent Discounts
São Roque Museum (40 percent)

Medeiros e Almeida Museum (40 percent)

Maritime Museum (33 percent)

Carris Museum (30 percent)

Berardo Collection Museum (30 percent)
Places from 10 to 20 Percent Discounts
Calouste Gulbenkian Museum (20 percent)

Fado Museum (20 percent)

Carmo Convent (20 percent)

Discoveries Monument (20 percent)

Orient Museum (20 percent)

Marionette Museum (20 percent)

Amália Rodrigues House-Museum (20 percent)

Bordalo Pinheiro Museum (20 percent)

Knowledge Pavilion (15 percent)

Oceanarium (15 percent)

Botanical Garden (10 percent)

Parque das Nações Cable Cars (10 percent)

Amoreiras 360º Observation Deck (€1)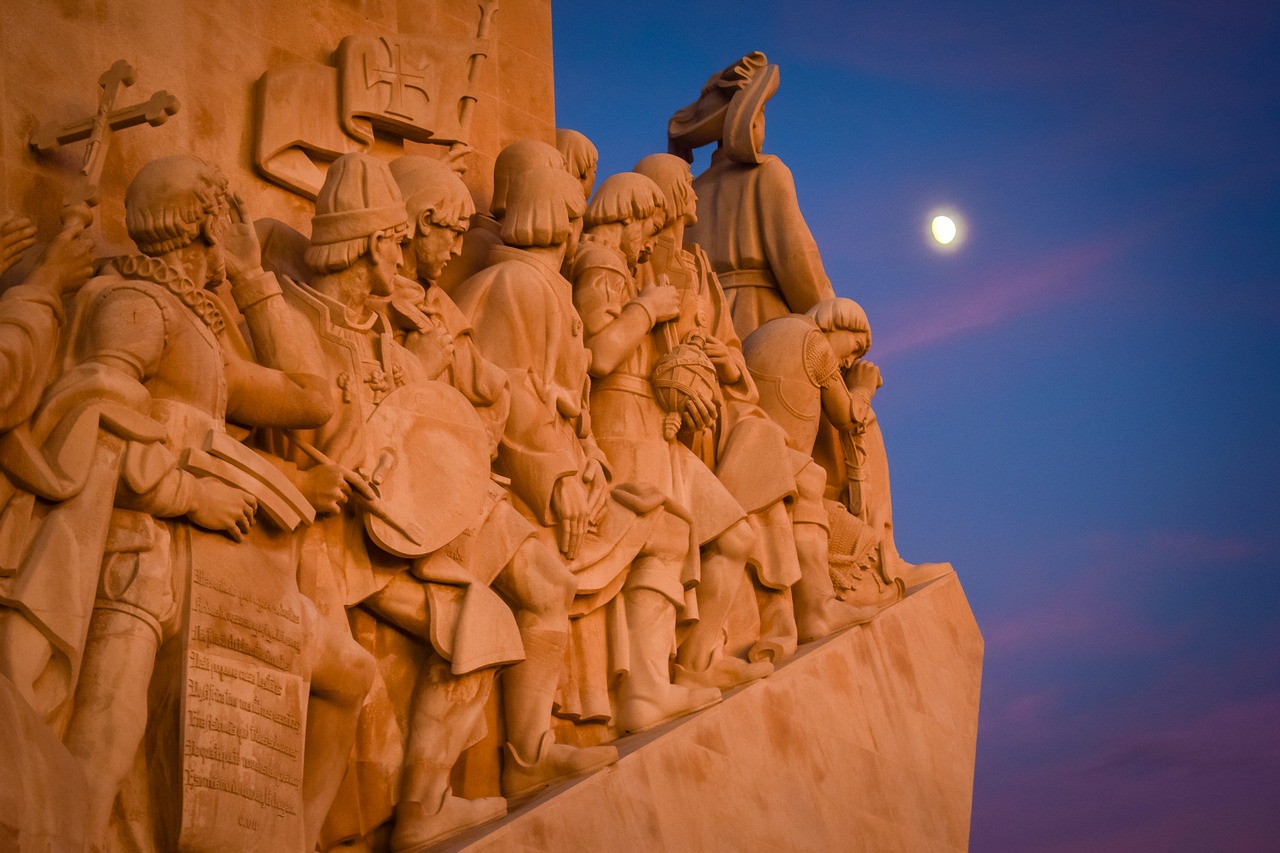 Is the Lisboa Card Worth It?
The answer depends on your intention in visiting Lisbon. You may believe that you cannot visit so many places in a short time. In this case, you may not need the card, for sure. Or you may decide to visit only a few places. In that case, the total expense may be cheaper than the card's value. You won't need to buy a Lisbon metro card as an extra.
Note that many museums in Lisbon may be closed on Mondays. So, choosing the days consideringly will help you enjoy your visit more.
In short, a Lisboa Card can turn your short trip to Lisbon into a cheaper and more enjoyable one. You can choose to get the card if you plan to visit many places in a short time.
Enjoy your stay in Lisbon!