Lisbon is a city full of charm and character, and what better way to take a piece of it with you than through a unique and authentic souvenir?
While magnets and trinkets are easy to find, the city offers much more in the form of inexpensive, yet valuable items that showcase the local culture and heritage. From delectable food to intricate handcrafted items, Lisbon's boutiques and markets are a treasure trove of unique souvenirs waiting to be discovered.
Join us on a journey to explore the best souvenirs the city has to offer.
1
Canned Fish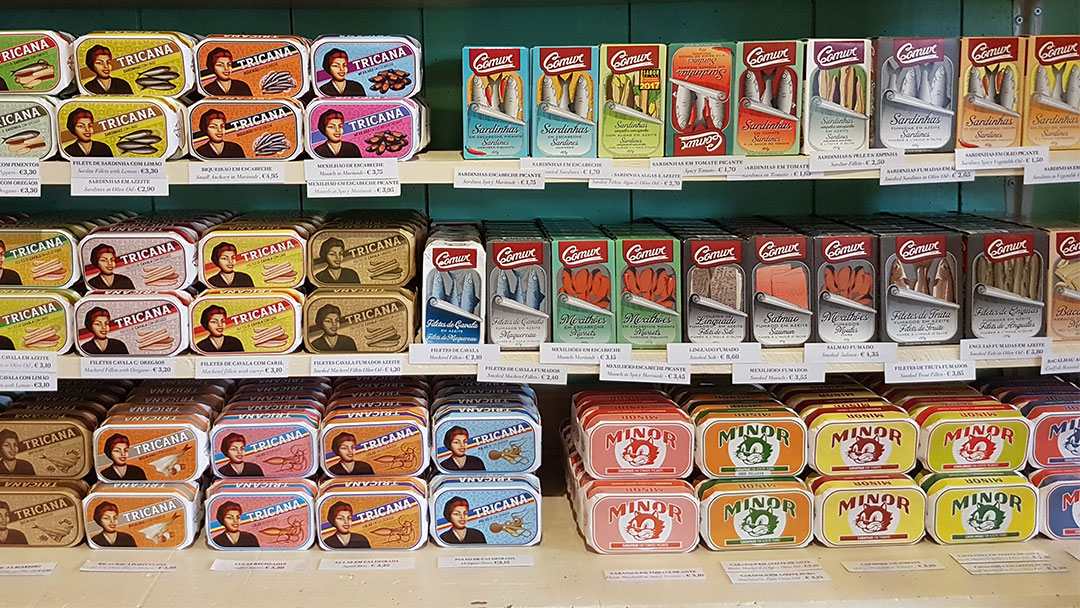 If you turn your nose up at the idea of tinned fish, Lisbon should change your mind. As a seafaring nation, the country perfected the art of preserving seafood in the nineteenth century and exported it around the world. Today, Can the Can and A Vida Portuguesa are great brands. You can't find a better foodie souvenir to buy in Lisbon. The tins are often fabulously designed, they travel well, and will keep for years, giving you a taste of the city long after you leave. Moreover, you can find canned sardines in fancifully packed tin cans in many shops especially in Conserveira de Lisboa.
2
Corks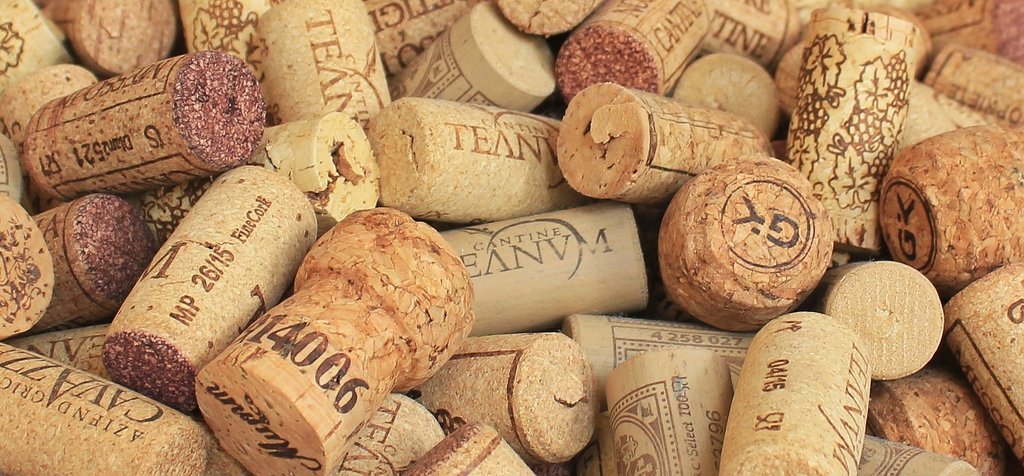 Famous for its wines, Portugal's great craftsmanship of corks is not a surprise. From Cork & Co. To Pelcor, the country is the largest producer of corks. Moreover, as a sustainably-grown and easily-recycled material, Lisbon designers have been using cork in new and innovative ways in recent years. They are used to make different things like wallets, small bags, coin purses, tablets or phone pouches, and even ties.
3
Tiles (Azulejo)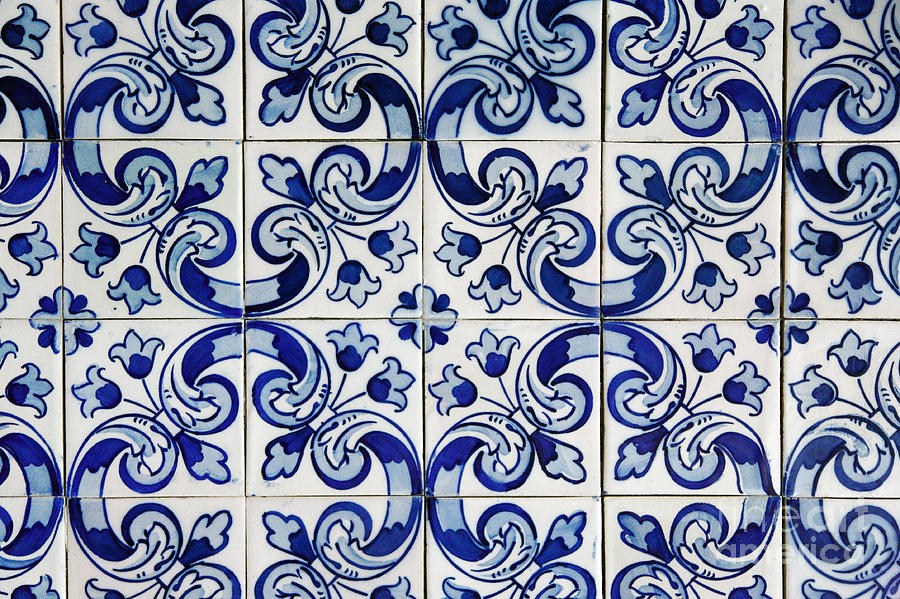 Much of Lisbon's unique look depends on the stunning tilework that decorates buildings across the city. The city has been producing and exporting its colorful azulejos for centuries. The tradition is an unmissable feature on churches, palaces, museums, and ancient buildings in the capital city. Viúva Lamego and Solar Antiques host great selections of decorative tiles as souvenirs.
4
Wine
Portugal has some of the best value wine in the world, and Lisbon is the perfect place to explore it. Most famous are the reds and fortified Port wines of the Douro Valley, Alentejo, Madeira, Setubal, or the white Vinho Verde from Minho. Port wine is usually sweet and often made as red wine but you can also get white and rosé Port wines. A good bottle of Port wine could cost you between €10 to €20 while a vintage bottle can be as expensive as €100. Garrafeira Nacional and its museum has been operating since the 1920s and can offer expert advice on the best wines for your taste.
5
Ginjinha
Drinking some original Portuguese Ginjinha (or Ginja) is a must when you visit Portugal and so going home with a bottle of this local, sweet cherry liqueur from Portugal would be 'exclusive'. They are also inexpensive and found in most liquor stores and supermarkets in Portugal. A Ginjinha Espinheira, the oldest maker of the drink, maybe your address to get a bottle of good quality.
6
Pasteis De Nata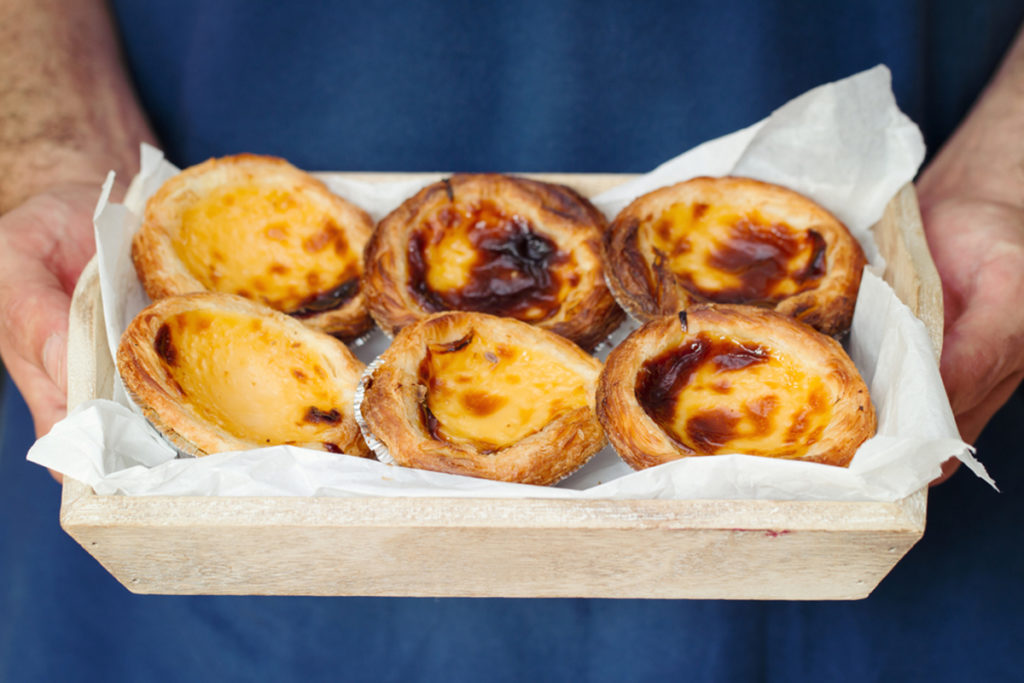 These custard tarts are the city's iconic sweet treat, especially if your family & friends like sweet pastry. To buy one of the best Pastéis de Belém in Lisbon, you should go to the original Pastéis de Belém factory and restaurant in the Belém neighborhood. However, in recent years, Aloma has been challenging its crown. Also, they have a place in the airport for last-minute shopping 😊
7
Other Choices
Portugal is also famous for its wide selection of cheese and olive oil. Easy to get an inexpensive, olive oil in Portugal is considered one of the best in the world and comes in seven different varieties. To get the best cheese from all parts of Portugal you should visit Queijaria Nacional in Lisbon but they are also widely available in markets as well.
Traditional embroidery like handmade tablecloths, blouses, scarves, and much more, has always been a crucial element of Portuguese culture. If you are a jewelry or pottery lover, you can also find unique handicrafts. The Barcelos Rooster figure made from colorful ceramic can also be an authentic souvenir.