Welcome to Lisbon, the vibrant capital of Portugal, a city renowned for its rich history, culture, and arts. The city boasts numerous museums that highlight its artistic and cultural heritage, providing an immersive experience for locals and visitors alike.
From the world-famous National Museum of Ancient Art to the modern Gulbenkian Museum, Lisbon has something for everyone.
In this article, we'll explore the best museums that Lisbon has to offer, and what makes them unique. So, get ready to discover the rich history and cultural diversity of Lisbon's Best Museums!
National Azulejo Museum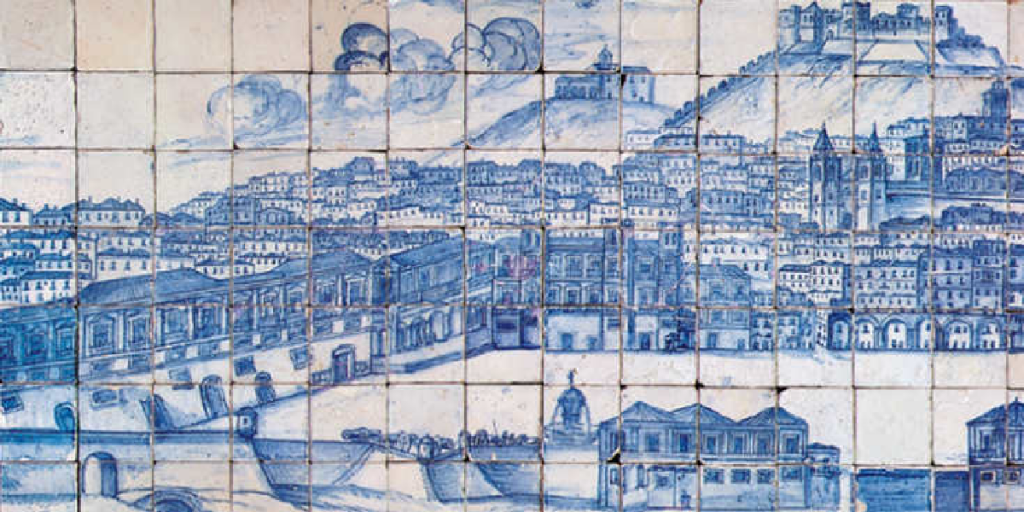 Known as Museu Nacional do Azulejo in Portuguese, this is a tile museum. Tiles take an important place in Portugal's culture, and it has an old history.
The building of this museum was once used as a convent. Today, you can find around 300 patterns of tiles in this museum. Some of them date back as old as the 15th century. There are Portuguese tiles, referred to as azulejos with an armillary sphere as well. 
One of the highlights of Tile Museum Lisbon is the panel that illustrates the city before the earthquake of 1755. You can also buy tiles in the shop in the museum and have a rest in its café.
Address: R da Madre de Deus, 4 Xabregas 1900-312
Opening Hours: Between Tuesday and Sunday: 10 a.m.-6 p.m.
Museum of Art, Architecture, and Technology (MAAT)
Among most Portugal museums, MAAT stands out with its focus on architecture and technology. In this museum in Belém, you can find science, technology, and visual arts all in one place. You can also enjoy the sunset view here.
This Lisbon science museum provides a rooftop terrace as well as exhibition spaces. It holds both permanent and temporary exhibitions as well. The building is surfaced with white ceramic tiles, and the shape of the building speaks for itself. Inside the museum, you can find a range of pieces including wood sculptures and pop art.
Address: Central Tejo Avenida de Brasília Lisboa 1300-598
Opening Hours: Between Wednesday-Monday from noon until 8 p.m.
Calouste Gulbenkian Museum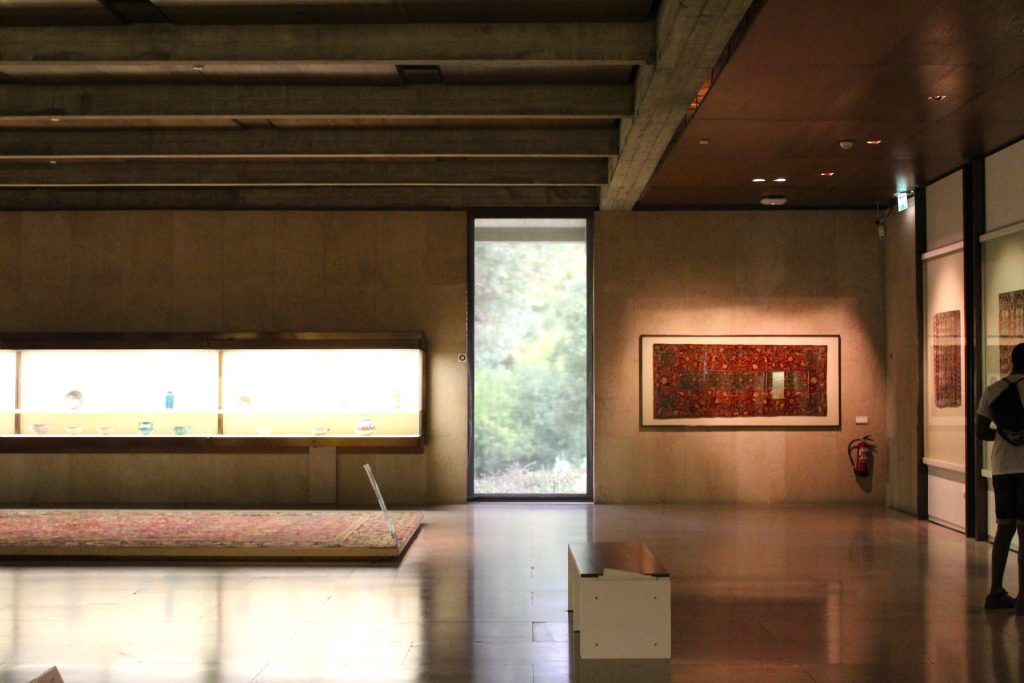 Museu Calouste Gulbenkian is situated in the northern part of Lisbon. The garden surrounding the building includes several sculptures as well. Here, you can find pieces dating back to 5,000 years. Egyptian sculptures are among them as well. It also includes Art Nouveau jewelry and John Singer Sargent paintings. Temporary exhibits are not hosted by the museum.
There is a café and an ice cream shop here. It also has a terrace that has a view of the gardens.
There's also a gift shop offering some jewelry and books.
Address: Avenida de Berna 45A Lisbon
Opening Hours: Between Wednesday and Monday: from 10 a.m. to 6 p.m.
Museu do Oriente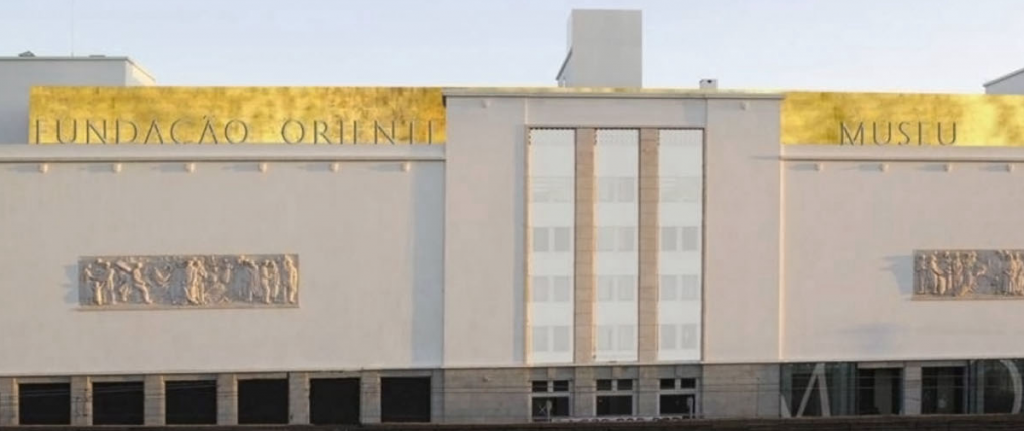 The Museum of the Orient has been in service since 2008 after Fundação Oriente contributed to its opening. However, the history of the building dates back to the 20th century. Architect João Simões completed this building in 1940. Also, the original usage of the building was for storing fruit and cod inside a warehouse.
The Lisbon history museum includes great pieces from Asia. Here you can find pieces such as sculptures and paintings as well as Chinese ceramics. The objects exhibited in the museum date back as far as the Neolithic era. In addition, you can find maps and charts as well as artifacts from Timor. Chinese and Japanese works of art are also available here.
In the museum, there are also music and dance performances as well as cooking and language courses. What's more, it offers activities for children as well as other workshops.
On the top floor, there's a rooftop restaurant and a cafeteria as well. People here appreciate the view and the Sunday brunch.
Address: Av Brasília, Doca de Alcântara Lisbon 1350-352
Opening Hours: Between Tuesday and Thursday 10 a.m.- 6 p.m.
Friday: Between 10 a.m.- 10 p.m.
Saturday-Sunday: Between 10 a.m.- 6 p.m.
National Museum of Ancient Art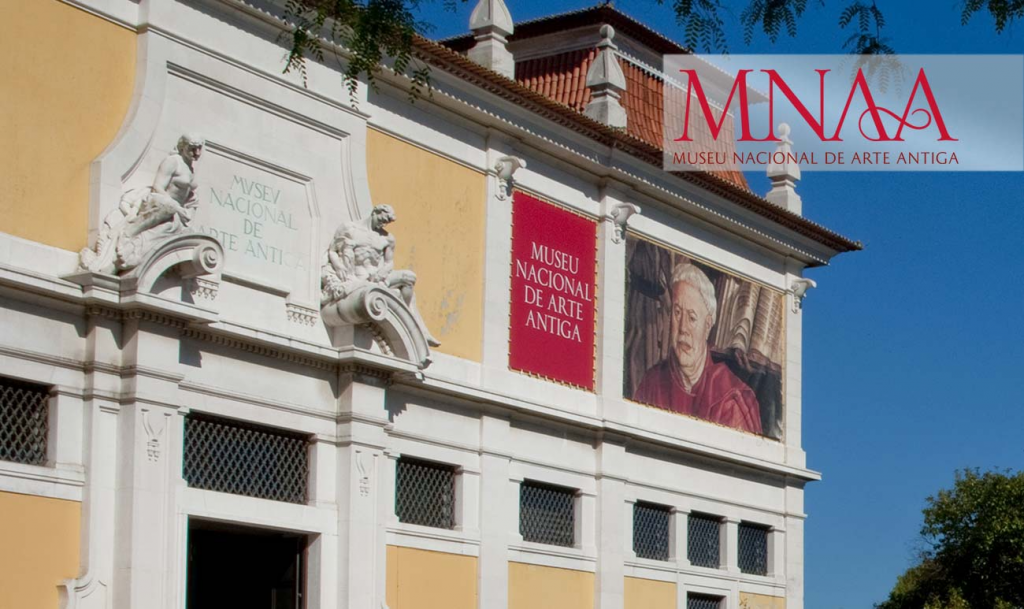 Museu Nacional de Arte Antiga hosts various pieces including ceramics, paintings, furniture, and sculptures. It displays the history of Portugal from the Middle Ages until the 19th century.
Some of the highlights of the museum include the Panels of St. Vincent. This is a group of a sextet of paintings by Nuno Gonçalves from the 15th century. Another highlight is the portrait of St. Jerome by Albrecht Dürer, and the gilded Belém Monstrance. The latter was brought from India by Vasco da Gama.
There are also temporary exhibitions held in the museum. The themes of the exhibition include Portuguese portraiture and forbidden art.
It also has a restaurant with a terrace that overlooks the Tagus river.
Address: R. das Janelas Verdes, 1249-017 Lisbon
Opening Hours: Tuesday: 2 p.m.-6 p.m. Between Wednesday and Sunday: 10 a.m.-6 p.m.
Museu do Fado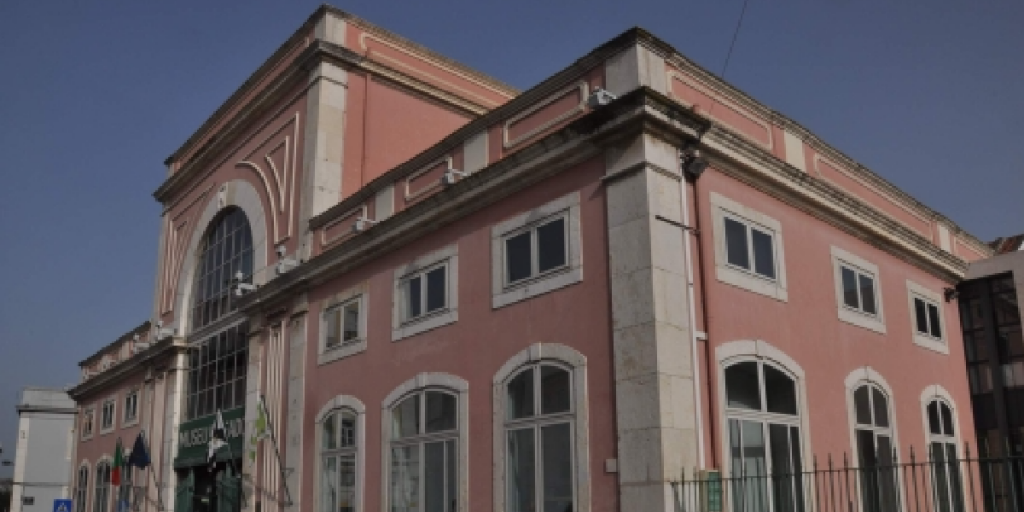 One of the interesting museums in Portugal is Museu do Fado. As the name speaks for itself, the museum offers pieces about fado music. It's traditional music in Portugal. Here in this museum, you can find musical instruments, photographs, and artifacts about this music. The age of these pieces dates back to the 19th century in which it was born.
The highlights in this museum include José Malhoa's portrait of O Fado and Constantino Fernandes' O Marinheiro which depicts the port life.
There are also fado concerts held in this museum, and it organizes some other performances in different places in Lisbon.
It also provides a gift shop where you can buy fado books and music.
Address: Alfama, Largo do Chafariz de Dentro 1, 1100-139 Lisbon
Opening Hours: Between Tuesday and Sunday: 10 a.m.-6 p.m.
Fundação Arpad Szenes – Vieira da Silva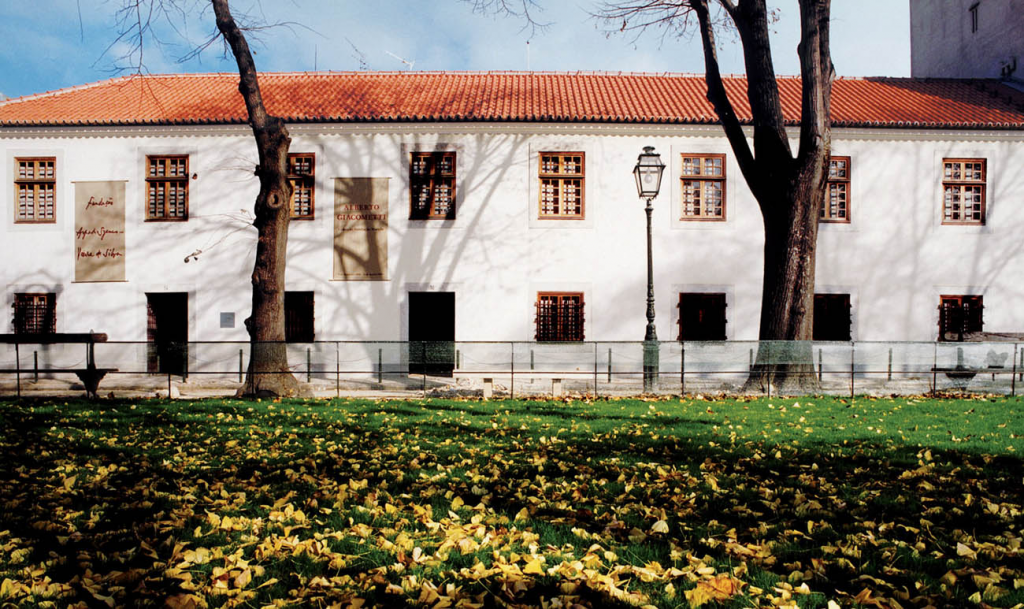 The museum is located in the Jardim das Amoreiras, in the old 18th-century Royal Silk Factory. It exhibits the works of the couple artists Arpad Szenes and Vieira da Silva. It also hosts temporary exhibitions by other artists related to the couple as well. The couple was also influential in the School of Paris due to living in France for a long time. Still, they became famous in Portugal as well.
The collection of these two artists covers the period between 1911 and 1985. this collection includes paintings and drawings. It also displays engravings made by Vieira da Silva.
Address: Pç das Amoreiras, 56 Lisbon 1250-020
Opening Hours: Between Tuesday and Sunday: 10 a.m. – 6. p.m.
National Coach Museum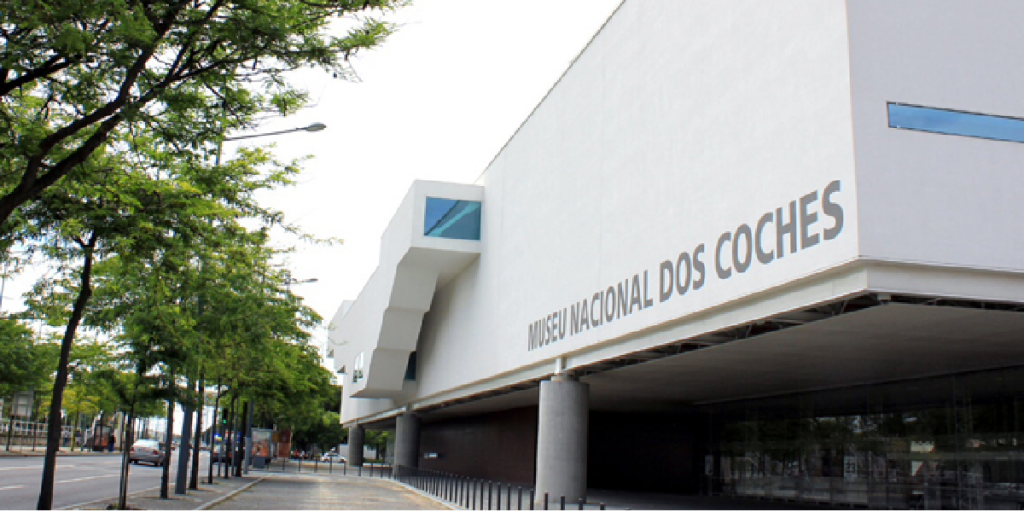 Coach Museum Lisbon was designed by the architect Paulo Mendes da Rocha who is a winner of the Pritzker Prize. In this museum, you'll find collections of horse-drawn carriages that are popular throughout the world. These collections include vehicles dating back from the 17th century through the 19th century. It was opened in 1905 by the Queen Amélia of Orleans and Bragança.
Besides carriages, there are paintings and other artifacts and objects here that date back to the 18th century like the war drum of the Royal House. There's also the Royal Riding School near this museum, which used to serve as the building of the museum. You can pay a visit to this place as well.
One of the highlights of the museum is King Filipe's vehicle from 1619. This is the oldest piece in the collection.
Address: Praça Afonso de Albuquerque, 1300 Belém
Opening Hours: Between Tuesday and Sunday: 10 a.m.- 6 p.m.
National Museum of Contemporary Art – Museu do Chiado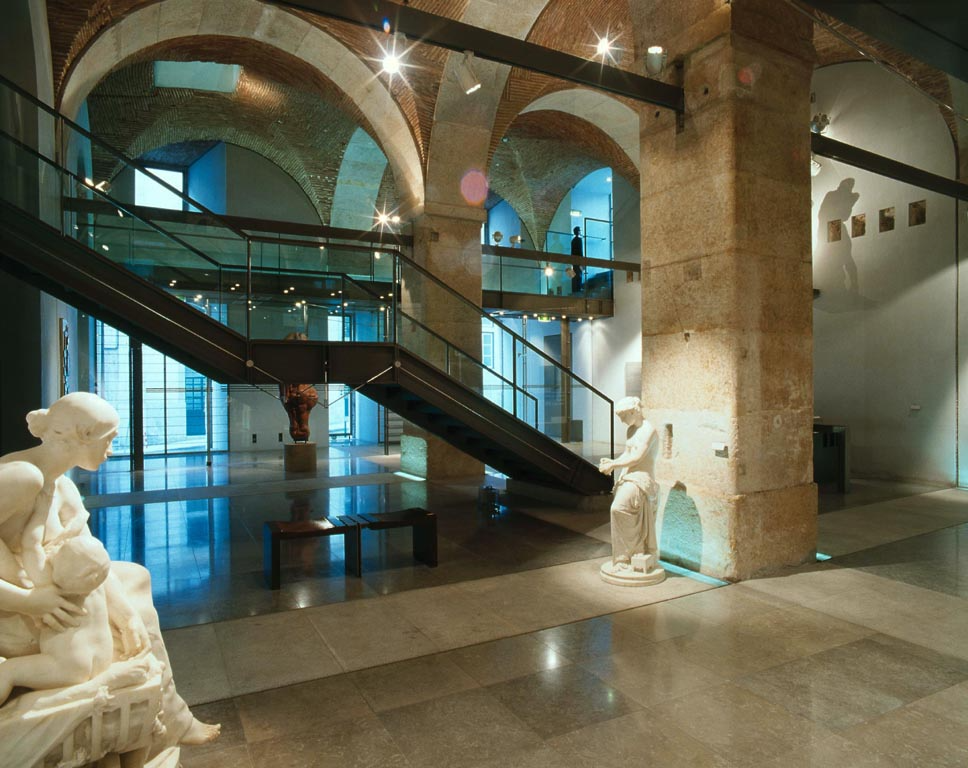 This modern art museum in Lisbon presents Portuguese art from the 19th century until today. It was founded in 1911 in an old convent of São Francisco da Cidade. After a fire in 1988, it was renovated, extended, and opened again in 1994.
The museum provides a collection of Portuguese art with some highlights like the works of Amadeo de Souza-Cardoso, Silva Porto, Columbano Bordalo Pinheiro, and several others.
As one of the best museums in Portugal, the museum holds temporary exhibitions as well. These exhibitions provide several events such as concerts, guided tours, seminars, and learning projects.
Museu de Marinha- Maritime Museum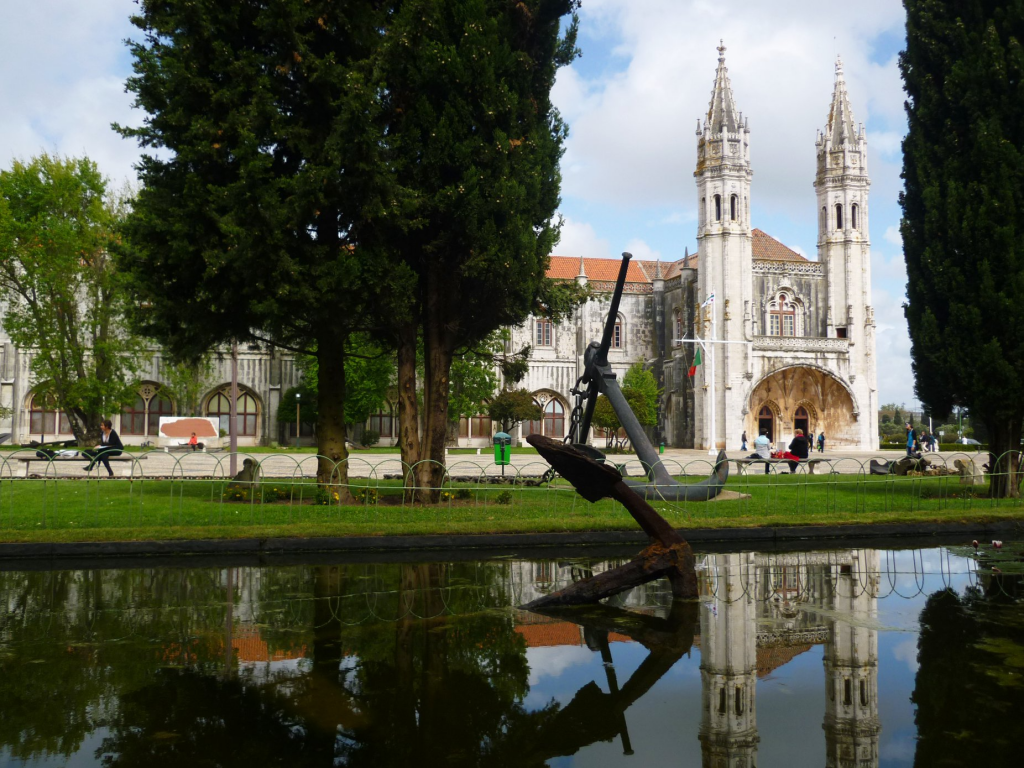 Also known as Navy Museum Lisbon, the museum portrays the heritages that the Portuguese navigators left behind. It offers a collection of more than 23,000 pieces. Among these pieces include boat models, some real and replica boats as well as instruments of maritime. All of them say something about the period of discoveries and the war navies. The oldest piece among them is the wooden figure which represents the Archangel Raphael. This is an angel believed to have accompanied Vasco da Gama while he was on his voyage to India.
This ship museum in Lisbon also holds two ceremonial barges that date back to the 18th century. Another highlight is a 19th-century royal cabin from Queen Amelia's yacht. There are also replicas of 16th-century maps as well.
Address: Praça do Império 1400-206, Belém
Opening Hours: Between Monday and Sunday: 10 a.m.- 5 p.m.