Any generalization about the Portuguese people is… exactly that, a generalization. Nevertheless, after spending years in this beautiful country, it's only fair to see some repeating traits in the people living here.
First off, Portuguese people love to enjoy things slowly. They are quite unique and easy-going people. If you make a Portuguese friend, it's likely that your friendship will be everlasting. Portugal people care for the people around them, and they are always ready to help.
Portuguese ethnicity group is very complex. You can find all the details about Portugal's race demographics and interesting facts about the Portuguese in this article.
Ancestry and the Origin of Portuguese People
Being a Southwestern European population, the Portuguese people's origins are mainly from Southern and Western Europe. It is believed that the earliest modern humans who inhabited Portugal were Paleolithic peoples. They began settling the European continent through the end of the last glaciation around 45,000 years ago. They likely arrived in the Iberian Peninsula around 35,000-40,000 years ago.
It is also believed that Northern Iberia had been an Ice-age refuge for Paleolithic humans who later colonized Europe. Through migrations from today's northern Iberia during those times, modern Iberians mingled with the populations of much of Western Europe, especially the British Isles and Atlantic Europe.
About 10,000 years ago, Europe's Neolithic colonization from Western Asia and the Middle East, reached Iberia and most of the rest of the continent. During the Bronze Age, speakers of Indo-European languages began to migrate to Iberia – home of modern-day Spain and Portugal. Later, during the 7th and 5th centuries BC, Celts began to migrate as well.
Considering these above-mentioned migrations, it can be reasonable to claim that the Portuguese ethnicity group is predominantly a mixture of pre-Celts or para-Celts. In addition, the Romans also had an influence on the population in terms of genetics and culture. The Portuguese language derives mainly from Latin. Germanic peoples like the Suebi and the Visigoths also ruled the peninsula for several centuries and assimilated into the local populations. The Portuguese language is spoken in the following countries: Brazil, Angola, Mozambique, Guinea Bissau, East Timor, Equatorial Guinea, Macau, Cape Verde, São Tomé, and Príncipe.
Between the 8th and 13th centuries (until 1249), the Moors occupied today's Portugal. Among them, mainly Berbers and Jews converted to Christianity. Many genetic studies demonstrate that the Moorish occupation left some Jewish, Arab, and Berber genetic influence throughout most of Iberia to some extent. Also, some minor influences of small Viking settlements between the 9th and 11th centuries were seen mainly in the northern regions of Douro and Minho.
Portugal Ethnicity
As can be seen from their history, most of today's Portuguese population consisted of a mixture of the people having inhabited and traded in the area throughout the centuries. After the Iberians, the Celts, Romans, Germanic tribes, Moors, Jews, and others began to settle in the area. As a result, this created unique physical characteristics for the region's people. We can observe the common Mediterranean features also appear in many Portuguese people. They include brown eyes and brown hair, and a height of fewer than six feet.
You can also observe the effect of the Germanic tribes on the northern part of the country. There, people are usually taller, light-haired, and light-eyed. Similarly, the effects of the Moorish are also distinct in the south, in terms of physical features and lifestyle.
Throughout centuries, blending with these people and seclusion from most of Europe created a distinctive quality of the Portuguese population, in terms of ethnicity and culture.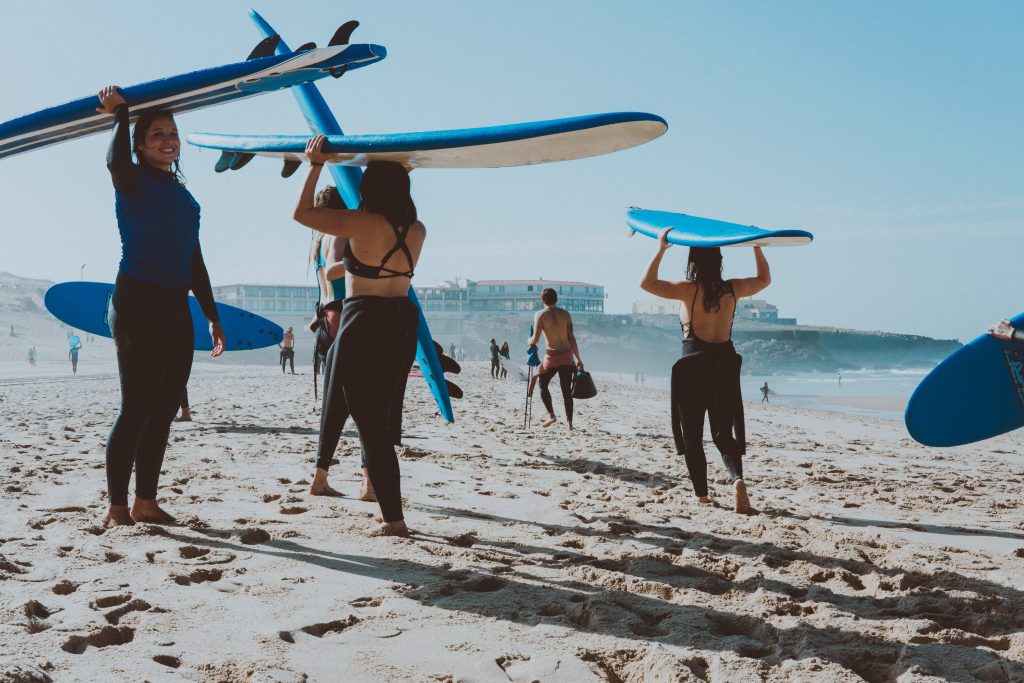 Portuguese Demographics
Currently, around ten million native Portuguese are living in Portugal. The total population of Portugal is around 10.2 million. Portugal's demographic consists of various races.
Portugal welcomes lots of immigrants. To name a few, Eastern Europeans, Brazilians, Africans, Asians, and other Europeans. Most of them live around Lisbon, Algarve, and Porto. African immigrants from former colonies mostly live around the area of Amadora.
Goans and Macaoans are the other minorities who are from Portugal's former colonies. Goans are generally usually educated and Roman Catholic people. They also speak Portuguese. Macaoans are also similar to Goans in terms of these qualifications. Besides these people, there are also around 100,000 Gypsies from former colonies, and most of them live in the Algarve. They try not to mingle with society, and they usually maintain themselves through trading, begging, or fortune-telling.
Many Brazilians came to the country as guest workers and were interested in Portugal's new prosperity. They mostly gathered around Lisbon and Algarve.
In addition, the British are also quite interested in the country. According to the SEF (Portuguese Immigration and Borders Service) data, there are around 35,000 registered British residents in Portugal. They usually live in Lisbon, Cascais, Porto, and Algarve. French people mostly gather around Lisbon as well. Thus, the capital, Lisbon is the most popular Portuguese city.
The Portuguese demographics are pretty complex, but that is probably why the country is so immigrant-friendly.
Fun Facts About Portugal
Let's now look at some interesting facts about Portuguese you should know before arriving in Portugal.
Hospitable & Friendly
You've most probably heard before about how hospitable the Portugal People are. That's true. They are great hosts when it comes to welcoming their guests. You can be sure that they'll make you feel at home.
The Portuguese have their lunch or dinner together with lots of friends and family members. If they receive guests, they spend many hours preparing meals. You'll find that the table is full of a variety of foods. You can find starters, mains, and desserts on a typical Portuguese table. Did we mention that Portuguese cuisine is absolutely delicious?
Also, when a person goes to a place as a guest, they usually bring some small gifts like flowers or a bottle of wine.
Family-oriented
Portuguese people value their family and friends very much. Usually, they try to have dinner together with their family. It is also common for the Portuguese people to spare their whole Sunday for their family.
Hard Workers
You should know that Portuguese people are hard workers. They are quite adaptable and thrifty as well. They are eager to explore and learn new things and search for means to maintain themselves.
Depending on the region, employment may vary. However, in general, the main occupations are concentrated around industrial jobs and tourism. The tourism sector has masses of visitors to Lisbon, Porto, the Algarve region, the Silver Coast, and the Azores. Agriculture is also a significant sector in the Azores and Madeira Islands.
In Portugal, salaries are rising. However, they are still below the average of the European Union. According to the law, working hours cannot be more than eight hours per day and forty hours per week. However, sometimes workers may need to work as long as ten hours. Unfortunately, they may not get paid more in those cases.
Food is Very Important for Portuguese People
Portugal People value their traditions and embrace every part of their traditions. This is why you can find various traditional desserts and foods in Portugal. Being a coastal country, Portugal provides plenty of seafood and fresh fish, especially around the coastal areas. People in Portugal give special attention to what they eat. Even in restaurants, you will come across fresh and organic vegetables and foods. When you go to the northern parts of the country, you may eat more meat rather than seafood.
They also have traditional types of bread. The most popular of them are the Broa, Bolo Lêvedo, and Broa de Milho. You should definitely try these as well when you visit Portugal.
Another taste to try is absolutely Portuguese wine. Portugal offers thousands of high-quality wine labels. They produce local wines as well. In fact, these types of wines are not subject to taxation in Portugal. So, you can enjoy your wine at a very small cost. This also applies to beer, too. The local brewers are great at this, and they are also very cheap.
For the Portuguese, Coffee is Essential
Coffee, like food, is a vital component of life for the Portuguese. Although it's not just the beverage itself as for the time spent gathering up with friends and family over a cup of coffee. Portuguese folks can always find time to rest for a coffee and a talk, whether it's before work, during their afternoon break, or on the weekend.
In Portugal, English is Widely Spoken
Learning Portuguese is usually a great idea if you're moving to Portugal. However, the Portuguese have a strong reputation for understanding various languages and always try their best to converse with visitors.
Almost all youths, as well as many elderly people, will be able to talk in English with visitors to their nation. Many older individuals also have an excellent command of the French language. It is now necessary for Portugal to master at least two languages at school.
Chatterbox
Portuguese people are quite outgoing and talkative. Even as a foreigner, you won't find it difficult to communicate with them. On the contrary, they will try to make you feel at home and start a conversation with you. They will try to share information about their culture and lifestyle as well as ask about yours.
They also love to chat with their friends over drinks. They generally do that on Friday and Saturday nights when they are more relaxed. You will see restaurants and bars filled with people. It is common to share what happened during the week or chat about other issues or updates about themselves.
Besides the weekend outings, the Portuguese also spare time for coffee breaks during weekdays as well. The takeaway option is getting more common, but most Portuguese will choose to sit and drink coffee at the location. You'll find that the Portuguese drink coffee any time of the day. In this way, they can take a break and have a little conversation with people. Coffee is also quite cheap when you want to drink it outside. In tourist areas, they are around €2, but you'll find them at less than €1 if you are not around those areas.
Soccer Lovers
Portuguese are quite interested in football. In Portugal, you often see news about football on television. There are three major football teams: FC Porto, SL Benfica, and Sporting.
It's common for Portuguese people to be quite fanatic about their teams. When there is a game, they often get together and cheer for their team. The national games are also important for the Portuguese. They rarely miss them and are eager to celebrate the wins.
Famous Portuguese People
You can find a list of famous Portugal people in certain areas such as arts and entertainment. Let's check how many of them you know. You may be surprised to learn that some of the celebrities you know are part of the Portuguese community.
In Arts
Jose Saramago: A Nobel Prize-winning author. Wrote tens of books of different genres
Paula Rego: An artist and sketcher. Was appointed the first associate artist of the National Gallery in England. Also, was placed among the four best living painters in England today
Manoel de Oliveira: Film director. Earned many honors such as the Jury Prize in Cannes
Alvaro Siza Vieira: An architect who won the Pritzker Prize
Eduardo Souto de Moura: An architect who won the Pritzker Prize in 2011
Daniel Silva: Novelist and author
Emma Lazarus: A Portuguese-American poet and essayist. Activist for Jewish causes. Best known for a sonnet about the Statue of Liberty, "The New Colossus". It was inscribed on the statue's pedestal.
William L. Pereira: A Portuguese-American architect. Best known for designing the famous skyscraper, the Transamerica Pyramid, along with the Los Angeles County Art Museum in Los Angeles. Known for his futuristic designs of buildings.
John dos Passos: A Portuguese-American novelist. Author of "Manhattan Transfer"
Nathan Oliveira: Painter and sculptor who won a variety of awards.
In Sports
Luis Figo: FIFA 2001 World Player of the Year
Cristiano Ronaldo: Professional footballer. Juventus FC player. Captain of the Portugal National Team
José Mourinho: Soccer coach. Won the Champions League, and coached Portugal's F.C. Porto and England's Chelsea
In World History
Antonio Damasio: Neuroscientist. His book "Descartes' Error: Emotion, Reason and the Human Brain" won the Science et Vie prize and was translated into more than 30 languages.
Prince Henry the Navigator: Known for his explorations and voyages. Later received the title "Navigator" by the 19th-century historians
Vasco da Gama: Explorer. Made the first sea voyage from Europe to the East (India)
Pedro Alvares Cabral: The first European explorer to step into South America (in today's Brazil)
Bartolomeu Dias: Explorer. The first to round the southern end of the African continent, and opened a sea route from Europe to the East. Explored around 1260 miles of the previously unknown African coast
Fernão Magalhães (Magellan): Leader of the first voyage circumnavigating the globe. Also, the first European to cross the Pacific Ocean
João Rodrigues Cabrillo: Iberian maritime explorer. The first European to explore the west coast of North America. The first European to navigate the coast of California, and to explore today's California
Antonio de Abreu: Navigator and naval officer. Led the first European expedition to reach Timor and the Banda Islands, Indonesia
Jorge Alvares: First Portuguese explorer to reach China, securing Macao as Portuguese territory until 1999
Pêro de Barcelos: First modern explorer of the Northeast coasts of North America, along with the Labrador peninsula
Diogo Cão: Discovered the Congo River
Miguel Corte-real: Explorer. Charted about 600 miles of the coast of Labrador. Disappeared in 1502 while on an expedition. Believed to be lost at sea
Duarte Fernandes: The first European to establish diplomatic relations with Thailand
Lopes Gonçalves: First European sailor to cross the equator in 1473
Pedro Mascarenhas: Discovered the islands of Mauritius and Diego Garcia in the Indian Ocean
Pedro Teixeira: Explorer of the Amazon River
Fernão Mendes Pinto: Was in the first group of Europeans to visit Japan, founding the first Christian church there
In Entertainment
Tom Hanks: Actor. Best known in "Forrest Gump", "Saving Private Ryan", and "The Da Vinci Code"
Katy Perry: Singer
Keanu Reeves – Actor: "The Matrix" trilogy, "Speed," "The Devil's Advocate"
Louis Ferreira: Actor. Known for the role in "Stargate Universe"
Jonathan Taylor Thomas: Actor: "Home Improvement"
Al Santos: Model and actor: "Jeepers Creepers 2"
Monica Cabral: Model and Actress: "The Ambassador's Wife"
Lyndsy Marie Fonseca: Actress: "Desperate Housewives", "The Young & the Restless"
Katie Stevens: Singer, Actress: "Faking It" (MTV)
Shawn Mendes: Singer
Diogo Morgado: Actor: "The Bible", "The Messengers"
Alba Baptista: Actress, "Warrior Nun"
Nuno Bettencourt: Musician: Member of the band "Extreme"
Danielle Steele: Writer
Piper Perabo: Actress
Nelly Furtado: Singer
Sam Mendes: Film director: "American Beauty"
Daniela Ruah: Actress: "NCIS: Los Angeles"
James Franco: Actor: "Spiderman" trilogy, "Never Been Kissed"
Vanessa Marcil: Actress: "Beverly Hills 90210", "Las Vegas"
Joe Perry: Musician: the band "Aerosmith"
Steve Perry: Musician: Singer of band "Journey"
There are many other famous Portuguese people that we cannot mention. However, these were the most known of them.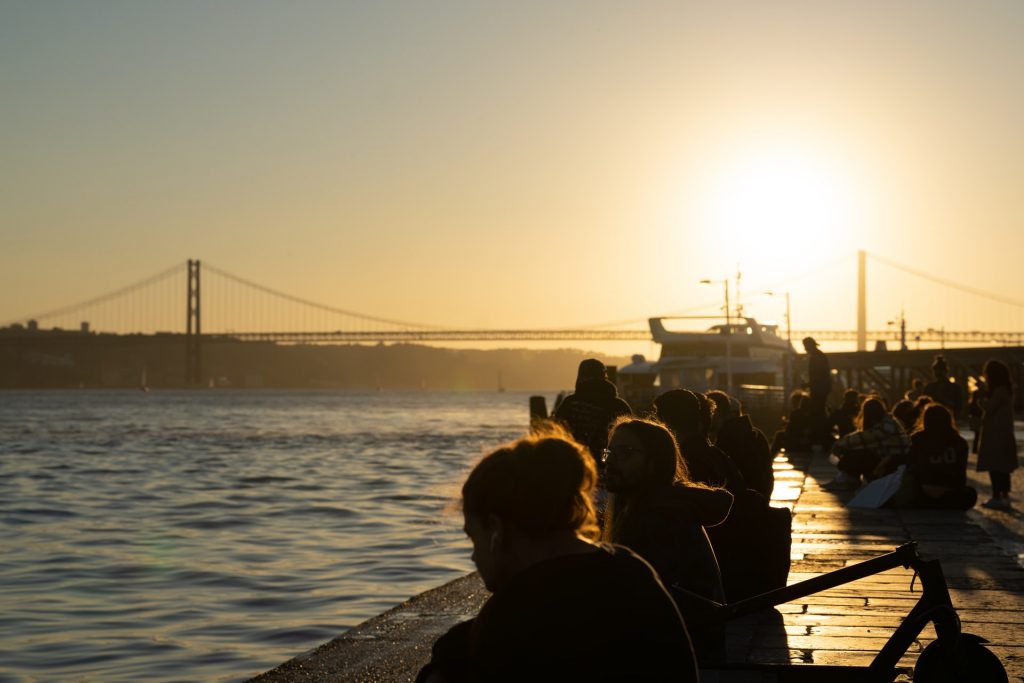 The Population of Portuguese Heritage
In this table, you can find the nationalities of Portugal and other countries around the world.
| | | |
| --- | --- | --- |
| Country | The population of the country | % of country |
| Portuguese living in North America | | |
| Portuguese American | 1,477,335 | 0.5% |
| Portuguese Canadian | 429,850 | 1.3% |
| Portuguese in South America | | |
| Portuguese Brazilian | 10,800,000 (In Brazil, there are 1.7 million Portuguese immigrants.) | 5% of the total (2,5 percent children and grandchildren, eligible for Portuguese citizenship) |
| Portuguese Venezuelan | 1,300,000 | 3.8% |
| Portuguese Argentine | 40,100 | 0.9% |
| Portuguese in Europe | | |
| Portuguese French | 1,720,000 | 2.65% |
| Portuguese in Switzerland | 439,342 | 5.1% |
| Portuguese British | 372,166 | 0.6% |
| Portuguese German | 229,391 | 0.28% |
| Portuguese LuxembourgerPortuguese descent accounts for 15% of Luxembourg's population. | 149,215 | 23.5% |
| Portuguese in the Netherlands | 34,118 | 0.2% |
| Portuguese in Asia | | |
| Luso-Indian | 200,000 – 1,000,000 | 0.02% |
| Macanese people | 25,000 – 46,000 | 3.6%–6.7% |
| Portuguese Burghers | 5,000 – 40,000 | 0.02%–0.18% |
| Kristang people | 37,000 | |
| Bayingyi people | ~ 3,000+ | 0.02% |
| Portuguese in Thailand | 1,400 – 2,000 | 0.02% |
| Portuguese in Oceania | | |
| Portuguese Australian | 61,885 | 0.24% |
| Portuguese New Zealander | 1,365 | 0.03% |
| Portuguese in Africa | | |
| Portuguese Angolan | 500,000 | 1% |
| Portuguese South African | 500,000 | 0.83% |
| Portuguese Mozambicans | 200,000 | 0.36% |
| Portuguese people in Portugal | 10,344,802 | |
We hope you like our brief guide to Portuguese ancestry, family history, and genealogy.
FAQ
Are the Portuguese people easygoing?
They are definitely easygoing and talkative people. You don't have to get nervous while trying to communicate with them.
What is the most interesting thing about Portuguese people?
They take things very slowly and don't rush for anything. If you are used to the hustle and bustle of city life, you may find it hard to adapt yourself at first.
Do Portuguese people speak English?
The official language is Portuguese. However, many Portuguese know at least a basic level of English. Also, if you go to a tourist area, it will be easier to find English-speaking people.
How is the Portugal demographics race?
The Portuguese make up about 94 percent of the population. Brazilians, Black people, mixed-race people, and other Europeans make up roughly 1.2 percent of the population.
Who are the Portuguese ancestry?
The pre-Celts, Proto-Celts (Lusitanians, Conii), and Celts are all part of the Portuguese people's heritage (Gallaecians, Turduli, and Celtici).
What race is Portuguese?
Portuguese people are of white European descent. Their ancestors were mostly from Portugal, but there is a significant minority with ancestry from other parts of Europe, including Germany, Italy, and Spain. There is also a small number of people with African or Brazilian ancestry.
Are Portuguese and Spanish the same race?
No, Portuguese and Spanish are not the same race. They are two different groups of people with different origins, histories, and cultures. Although they share a common language (Iberian Romance), they have many differences in their customs and traditions. For example, Spanish culture is heavily influenced by Moorish heritage while Portuguese culture has strong influences from both Celtic and Germanic peoples. Additionally, the two groups have different physical characteristics with Spaniards typically being darker-skinned and shorter than Portuguese people. Finally, while both countries are located in southwestern Europe, they have very different climates, with Spain having a warmer climate overall.
What does a typical Portuguese person look like?
A typical Portuguese person is typical of average height, with brown or dark hair and eyes. They usually have a Mediterranean complexion, with olive skin tones. Portuguese people are typically very proud of their country and culture and are very passionate about the things they love.
What type of people are from Portugal?
There is no one answer to this question, as the Portuguese people are a varied and diverse group. However, there are some general characteristics that many Portuguese people share. For example, Portuguese people are typically known for being very friendly and hospitable. They are also known for their love of food and wine, and for their passion for music and dance. Additionally, Portuguese people are often very proud of their culture and heritage and are very passionate about their country.
What percentage of Portugal is white?
According to the 2011 census, Portugal is 87.8% white. This means that a little over 8 out of 10 people in Portugal are of European descent. The rest of the population is made up of people with African, Asian, and mixed ancestry.
Is Portuguese an ethnicity or nationality?
Portuguese is both an ethnicity and nationality. Portuguese people are those who identify with the Portuguese nation, an ethnic group native to Portugal. Portuguese nationality is also a legal designation given to those who have citizenship in Portugal. Becoming a Portuguese national requires holding a valid Portuguese passport and meeting certain residency requirements. However, simply being of Portuguese descent does not automatically grant one Portuguese nationality. Similarly, being born in Portugal does not guarantee Portuguese nationality. A person can only become a Portuguese national through the legal process of naturalization.
What do you call a Portuguese person?
A Portuguese person can be called a 'Portuguesa' if she is a female or a 'Portuguese' if he is a male. Additionally, both genders can be referred to as simply 'Portugal'.
Is a Portuguese a Spaniard?
No, a Portuguese is not a Spaniard. Although both groups speak Romance languages, they have distinct cultures and histories. The Kingdom of Portugal was established in 1139, while the Kingdom of Spain emerged in the 15th century. Portugal is located on the Iberian Peninsula, while Spain is located on the Iberian Peninsula and the Balearic Islands. Portugal's territory also includes the Azores and Madeira Islands, while Spain's territory includes the Canary Islands.
Is Portuguese a mix of French and Spanish?
No, Portuguese is not a mix of French and Spanish. While the two languages do share some similarities, they are not mutually intelligible. Portuguese is a Romance language that developed from Latin, while Spanish is a Romance language that developed from Vulgar Latin. The two languages have been influenced by other languages throughout their history, but they are ultimately separate languages.
Is Portugal a European country?
Yes, Portugal is a European country. It is located on the Iberian Peninsula and shares borders with Spain and the Atlantic Ocean. Portugal is a member of the European Union and has a population of over 10 million people. The capital city of Lisbon is a popular tourist destination for its historic architecture and Mediterranean climate. Other popular cities include Porto, Madeira, Lagos, and Faro.
What are the physical characteristics of Portugal?
Portugal is a small country located in southwestern Europe on the Iberian Peninsula. It has an area of ​​92,090 square kilometers and a coastline of 1,790 kilometers. Lisbon is the capital and largest city of Portugal. The population of Portugal is about 10 million people. Portuguese is the official language of Portugal.
Who are the most famous Portuguese people?
Some of the most famous Portuguese people include explorers like Vasco da Gama and Ferdinand Magellan, writers like Luis de Camões and Fernando Pessoa, and artists like Salvador Dali and Joan Miró. Portugal has also produced many successful athletes, including footballer Cristiano Ronaldo.
What are the features of Portuguese faces?
A common trait among Portuguese people is their Mediterranean physical features, such as brown eyes and hair, and a height that is less than six feet.