Sometimes, it's useful to read books about a place that you'll travel to. In this way, you can have a certain idea about what you'll encounter.
In this guide, you can find a list of books about the Portuguese language, Portuguese cuisine and foods, and travel guides.
Portugal Books: Travel
A Portugal travel guidebook can make it easier for you to discover the country. In this way, you'll not miss the important destinations to visit.
Let's start.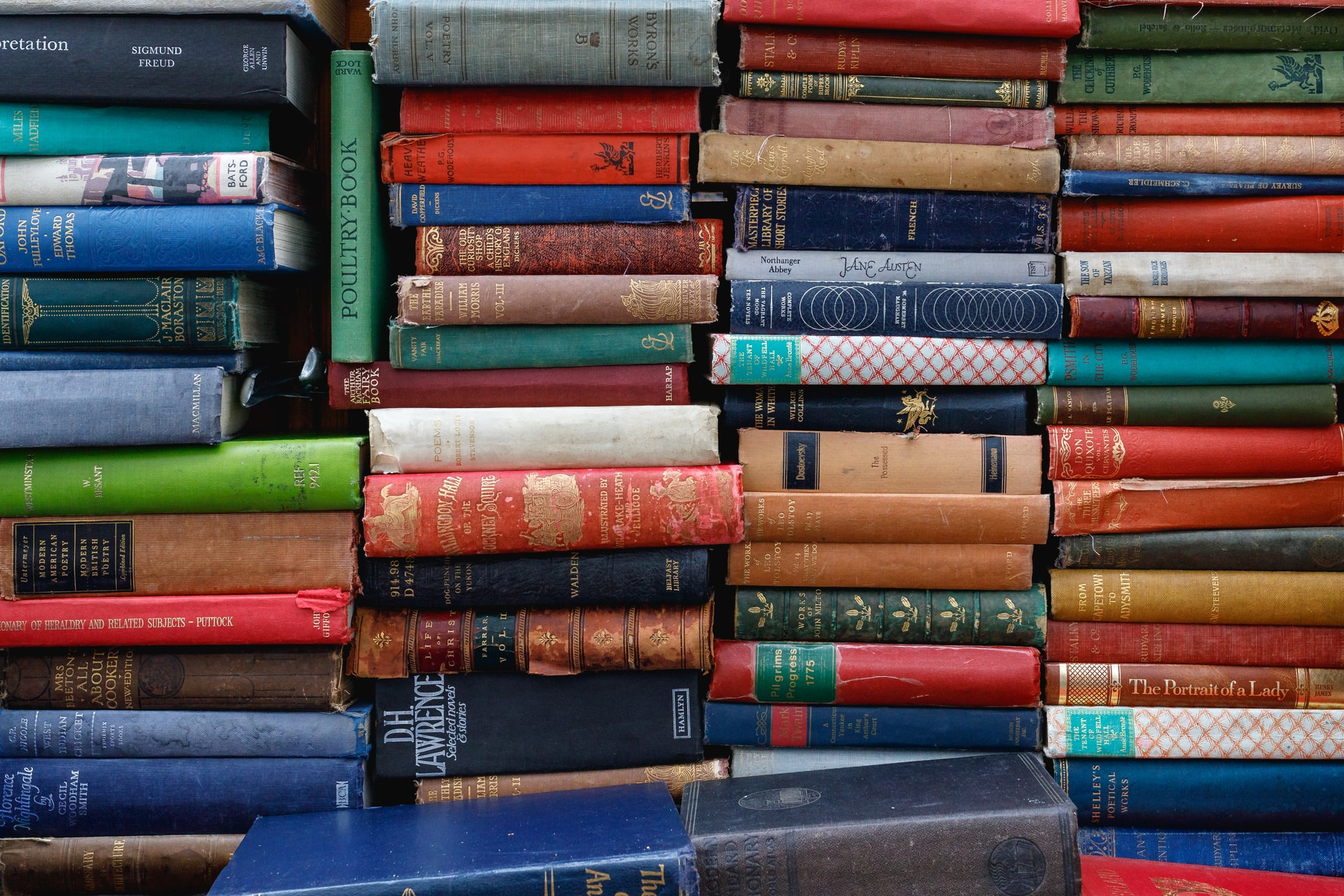 The Camino Portugues: From Lisbon And Porto To Santiago – Central, Coastal, And Spiritual Caminos (International Walking)
The book is written by Kat Davis, and it details the route of Camino Portugues. Camino Portugues is a very famous pilgrimage route that dates back to the thirteenth century. It is a route from Lisbon to Santiago de Compostela in Spain.
In the book, you'll find the stages of the main path including the start and end points, and difficulty levels. In addition, you'll find the most suitable time to go there, and a calendar of festivals as well. There's also a glossary of English-Portuguese-Spanish languages. You can also have an idea about where to stay and where to eat throughout this journey.
Walking In Portugal: 40 Graded Short And Multi-Day Walks Throughout The Country
Written by Andrew Mok & Simon Whitmarsh, this is a fine Portugal book. It's quite a small book so that you can carry it easily in your backpack. It's an organized book that presents clear maps to find your way. The photographs in the book are also helpful in understanding the area.
The book also prepares you for hiking by including suggestions for walking. You can have an idea about the foods and drinks, geography, and the weather in Portugal. The book also includes accommodation suggestions.
Frommer's Portugal
This one is another Portugal guidebook written by Darwin Porter & Danforth Prince. It includes exhaustive information about the attractions in Portugal.
This Portugal book also provides sections like "Did You Know" and "Tips" that make your journey more interesting and enjoyable. You can find accommodation options as well as places to eat suggested in the book.
The Rough Guide To Portugal
The Rough Guide is mostly focused on booking hotels and planes. With various photos and maps, the book proves to be a handy guide. It's written by Mark Ellingham, John Fisher, and Graham Kenyon. This Portugal guide book is also more descriptive and full of words compared to the ones mentioned above.
The Insight Pocket Guide Lisbon
The Insight Pocket Guide Lisbon is one of the books about Lisbon that make your journey in Lisbon fun. In this book, you can find various suggestions for your Lisbon trip. It informs you about full-day tours around the attractions in the city, as well as other sights to visit.
You'll also find sections about the culture and history of Portugal and Lisbon, as well as a city map at the end. There are also sections detailing festivals, tips, and shopping in this Lisbon book.
The Insight Guide Portugal
Written by Pam Barrett et al, this Lisbon book offers quality photos and detailed writings about the organization of your trips. The Insight Guide Portugal appeals more to high-budget travelers. However, anyone can find something for themselves thanks to the "Travel Tips" at the end of the book.
In addition, this Lisbon guide book provides essays about several topics such as Portuguese history, Portuguese wine, and food. It's also easy to read.
The Pocket Rough Guide To Lisbon
Written by Matthew Hancock, this one is Lisbon guide book that focuses only on this city. The listings it includes provide easiness for you to choose destinations easily. The book lists certain nightlife locations, entertainment, and sports areas. You can also find details about restaurants, cafes, and bars, as well as shops and hotels in this book. There's also a section for kids that makes the journey easier for families with children. It's also small enough to fit in a pocket or bag.
If you look for a specific Lisbon travel guide book, you can definitely check this book out.
Food Books
Portugal is well-known for its amazing and delicious cuisine. So, while traveling in Portugal, you'd want to discover these tastes before you leave. Or if it's the first time you come to Portugal, you may need to check the traditional foods.
The Wine and Food Lover's Guide to Portugal
The book is a product of a wife and husband, Kathryn McWhirter and Charles Metcalfe. It's a book that details the food market, restaurants, and wineries region by region. The book also categorizes the places and products according to their affordability. You can also find lists of shops, markets, and local stores to find fresh products.
You'll find photographs and maps in each section as well as information about prices and contact details. So, it's a colorful and useful guide to carry with you while discovering the country.
Lonely Planet World Food Guide Portugal
This is another useful book that guides you about Portuguese cuisine by indicating the differences depending on the region. This one is written by Lynelle Scott-Aitken and Clara de Macedo Vitorino. You can also find information about the country's culture and history, as well as the popular practices today.
The book also provides maps to indicate the regional differences when it comes to cuisine. In addition, a glossary included in this book helps you understand the cuisine better.
In short, Portugal books provide a guide on traditional foods while providing a background at the same time.
Portuguese Homestyle Cooking
Written by Ana Patuleia Ortins, this one offers a bit different guide compared to the food books detailed above. The book's writer, Ana Patuleia Ortin, is a Portuguese-American, who knows well about Portuguese cuisine. In this book, you'll find both contemporary and traditional food recipes. You can find recipes that belong to different regions of the country. In addition, these recipes are easy to practice in the kitchen. You can find dinner meals as well as recipes for desserts in the book.
Language Books
It'll help if you get a grasp of certain phrases and words in the Portuguese. To this end, you can take a look at the following list of language books about Portugal.
Lonely Planet Portuguese Phrasebook
Written by Robert Landon, this book is divided into sections of language and vocabulary. It provides popular phrases useful for travelers and foreigners. You can even find a section about football to learn basic Portuguese phrases about football.
Portuguese Dictionary Phrasebook
This one is another Portuguese book for phrases and vocabulary. It also provides grammar sections and dictionaries in Portuguese and English language pairs.
The book also provides you with sample dialogues from daily life that will be of use for travelers.
BBC Portuguese Phrase Book And Dictionary
This Portuguese book is a very practical book in terms of its content and its size. It can fit your pocket. You'll find color-coded sections that make it easier for you to grasp the language. There are useful phrases related to accommodation, shopping, vacation, and eating out. In addition, a basic grammar of the language is provided in the book. At the end of the book, you can find a dictionary section in English and Portuguese pairs as well.
Art and History Books
If you're into learning more about the cultural aspects of the country, you can take a look at the following art and history books about Portugal below.
Portuguese 20th Century Artists: A Biographical Dictionary
Written by Michael Tannock, the book includes more than 2,000 artists between the periods 1900 and 1974. You'll find details about the artists and their works in the book. In addition, you'll have an idea of the modern art in Portugal. The photographs make up half of the book, and they are quality photos. The book is also a valuable guide for the ones who want to visit galleries and learn about the country's history. The book has a list of galleries classified under the name of the towns.
Conquerors: How Portugal Forged The First Global Empire
Written by Roger Crowley, the book details the Age of Discoveries including many other details about the seafarers and explorers like Vasco da Gama. In this way, you'll have an insight into the voyages, Portuguese Empire, historical figures, and history of this great country.
We hope you like our article about books about Lisbon.