Lisbon is a city that attracts many visitors throughout the year. Especially in the last few years, the interest in this European city has grown a lot.
Lisbon offers several charms and beauties adding up to its rooted history. You can get a rest and sunbathe at many of its beaches. In addition, its cuisine offers unique and delicious tastes that fascinate first-time visitors and tourists.
Thanks to this improvement in tourism, Lisbon provides several Lisbon day trips and tours all around the city. In this guide below, you can find information about best Lisbon tours.
Let's start.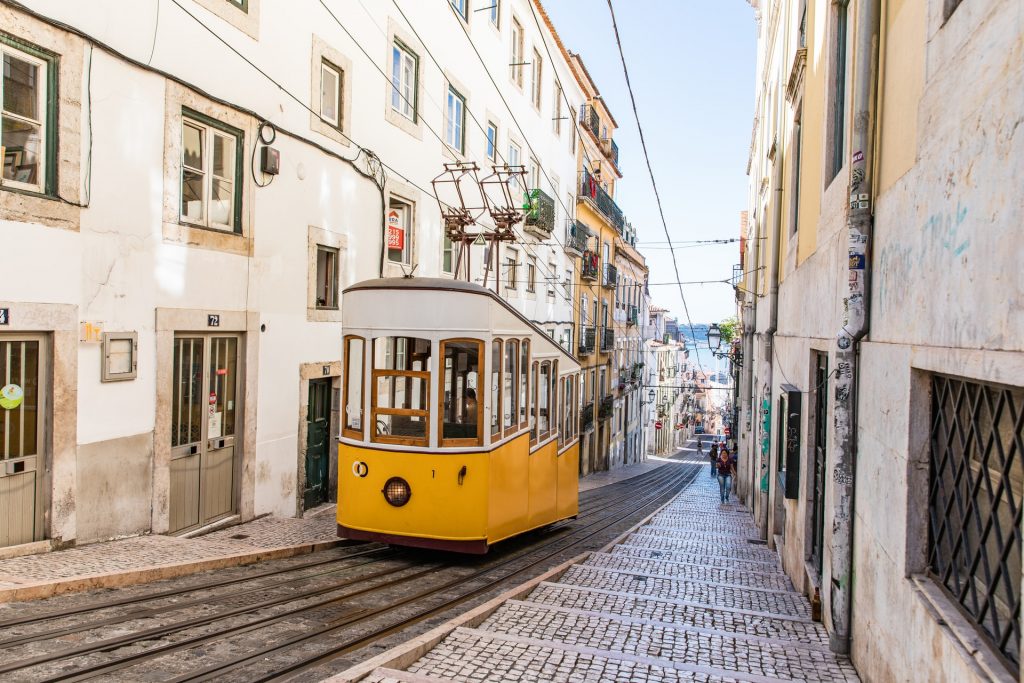 List of Day Trips From Lisbon
Find the best tours in Lisbon and useful information about their duration and stops.
Tuk Tuk Tour of Lisbon
Tuk-tuk is a great way to visit the Lisbon center. It takes four hours to travel by tuk-tuk, and it's an eco-friendly option.
Most interestingly, you can specify where you want to visit via this tour. This hop on hop off Lisbon tour is a great option for the ones doesn't want to be strict.
You can use a mobile ticket for this tour, and you can cancel it freely at least 24 hours before the start of the tour. Portuguese, English, French, and Spanish are provided by this tour.
The tour also includes Company Liability Insurance and Personal Injury Insurance. Hotel pick-up and drop-off are available. The local guide will inform you about the surroundings throughout the journey.
In the list below, you can find the 15 stops the tuk-tuk tour drops by:
Lisbon Cathedral
Miradouro das Portas do Sol
Miradouro da Senhora do Monte
Graça & São Vicente
Alfama
Praca do Comercio (Terreiro do Paco)
Time Out Market Lisboa
Pastéis de Belém
Mosteiro dos Jeronimos
Torre de Belém
Padrao dos Descobrimentos
Basílica da Estrela
Bairro Alto
Largo do Carmo, and
Chiado.
Lisbon Tour of Sunset Sailing Cruise
A sailing cruise is a great option if you want to escape from the mainland and discover the Tagus River. The cruise includes an open-air boat enabling you to see an unlimited view of the city.
The trip takes two hours, and mobile tickets are accepted. Free cancellation is available at least 24 hours before the beginning of the trip. You can enjoy free white wine while on the boat while watching the sunset.
Starting from Estação Ferroviária do Sul e Sueste, you'll see the following attractions while you're on the Lisboa tour:
Castelo de S. Jorge
Mosteiro dos Jeronimos
Alfama
Panteao Nacional
Padrao dos Descobrimentos
Lisbon Cathedral
25 de Abril Bridge
Torre de Belem
Palacio Nacional da Ajuda, and
MAAT – Museum of Art, Architecture and Technology.
Full-Day Sintra and Cascais Tour
This one is a full-day tour that enables you to see the famous attractions as well as coastal villages and mountains.
This eight-hour hop on hop off Lissabon tour starts from Lisbon, then you'll see the Sintra mountains, and then you stop at Pena Palace. Here, you can see this UNESCO World Heritage Site. Then, you'll see Cabo da Roca and Cascais.
The sightseeing tours offer a guide while you're visiting the Pena Palace. It also offers an air-conditioned minibus. Liability insurance is also provided.
Lissabon tour is starting from Hotel Mundial, the list of the stops that the tour covers is as follows:
Park and National Palace of Pena
Centro Histórico de Sintra
Cabo da Roca, and
Centro Historico de Cascais.
Portuguese Food and Wine Tour
Who wouldn't wish to try the delicious local foods and wine while visiting Lisbon! This one is a three-hour tour with a local guide. This tour provides you the opportunity to both discover new tastes and new places. You can try cheese, wine, and sausages in specific historic stores. Vegetarians can also join and enjoy the tour according to their preferred foods.
The most attractive part of this Lisbon tour is that it doesn't walk you around the tourist restaurants but offers you authentic and classy places. The tour also enables you to try the classic tastes as well. At the end of the tour, you are also guided about where to eat and drink.
Food tasting includes trying the local bread, cheese, cod fish cake, tapas, and so on. Wine tasting includes tasting Portuguese red and green wine, Port wine, and beer.
Starting from the Rossio Square, you'll visit the following stops during the tour:
Largo de Sao Domingos
A Ginjinha
Rua da Madalena
Miradouro Chao do Loureiro
Rua da Conceição
Alfama, and
Praca da Figueira.
Lisbon Tour on a Luxury Sailing Yacht
This two-hour luxury sailing Lisbon tour makes you enjoy the most beautiful hours of the sunset on a yacht. During this tour, you'll enjoy watching the landmarks such as Belem Tower, Bairro Alto, and the cathedral. The guide will provide you with information about the history of these places as well. The tour includes a group of only fourteen people, so this creates an intimate space.
In addition to all these, you'll be provided with complimentary drinks and snacks as well.
You'll pass by the following destinations while on this Lisbon essential tour.
Torre de Belem
Padrao dos Descobrimentos
25 de Abril Bridge
Praca do Comercio (Terreiro do Paco)
Castelo, Alfama & Mouraria
Santuario Nacional de Cristo Rei, and
Panteao Nacional.
Guided Lisbon Walking Tour
This walking tour typically takes around 3-4 hours. The local guide provides you with in-depth information about the places you see during the tour. The tour also provides a tasting of pastel de nata pastry at a bakery. Wine tasting is also available.
Starting at Praça Dom Pedro IV, you'll see the following destinations while visiting with this tour:
Rossio Square
Avenida da Liberdade
Praca dos Restauradores
Igreja de Sao Domingos (Santa Justa e Rufina)
Chiado
Rua Augusta
Lisbon Cathedral
Alfama
Monument to King Jose I, and
Praca do Comercio (Terreiro do Paco).
Lisbon Hills Electric Bike Tour
The electric bikes enable you to bike on Lisbon's hills easily thanks to the electric motors the bicycles have. A professional guide provides you with information about parts of the city you may never know about. 
You can choose a time for biking out of two options: morning or afternoon departure. The tour takes around 2.5 hours in total.
You'll also be provided with a helmet and hairnet. In addition, insurance like Company Liability and Personal Injury are covered.
The route you'll follow during this Lisboa tour is as follows:
Boost Portugal – Urban Thrills
Praca do Comercio (Terreiro do Paco)
Panteao Nacional
Mosteiro De Sao Vicente De Fora
Alfama
Miradouro da Graca (Sophia de Mello Breyner Andresen)
Miradouro Sao Pedro de Alcantara
Praca Martim Moniz
Lisbon Cathedral, and
Miradouro da Senhora do Monte.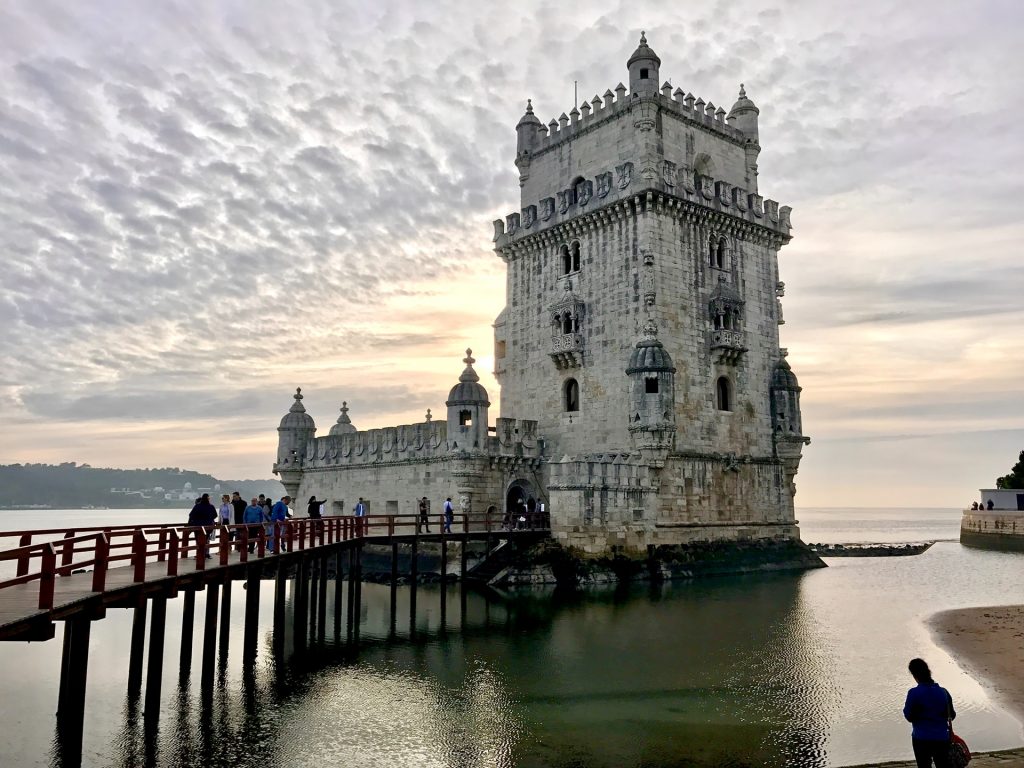 17 Tastings Lisbon Food Tour
In Lisbon's historic center, you'll enjoy traditional Portuguese food and drinks via this tour. The tour takes 3.5 hours and takes you to Alfama, Baixa, and Mouraria. While tasting each dish, you also learn the history of these delicious foods from your guide.
The tour enables you to taste various foods including seafood, meat, pastries, liqueurs, and wine.
You'll visit the following places while on this Lisbon food tour:
Arco da Rua Augusta
Praça Martim Moniz
Alfama, and
Rua dos Remédios.
We hope you like this guide for the best tours in Lisbon.
Frequently Asked Questions About The Best Tours in Lisbon
How much will it cost to take Lisbon day trips?
The cost of Lisbon day trips varies depending on the type of tour you choose. While a tuk-tuk tour may cost around $130 per adult, a cruise tour by boat costs around $35-40.
What is the best Lisbon tour?
Some of the best hop on hop off Lisbon tours include tuk-tuk tours, sunset cruising tours, and food and wine tasting tours.
Can I bring my child to join a Lisboa tour?
The age of your child can determine whether he/she can join or not. Some tours, for instance, don't allow children under the age of six.
Are service animals allowed on Lisbon tours?
It'll depend on the Lisbon day trips you choose to join.
Are there private tours in Lisbon?
Yes. You can find a private tour with a local guide through websites.

Where's Lisbon's oldest neighborhood?
The oldest and most established neighborhood in Lisbon is Alfama.
Is there any Lisbon street art tour I can find?

You can, indeed. You will explore various street art projects in Lisbon during this intriguing trip, which is a terrific welcome to the alternative Lisbon city.