One of the best qualities of Lisbon Airport is its proximity to the city centre. It is nearly ten kilometres away from the centre and it makes the transportation from the airport fairly easy. Apart from its location, the options it offers for transportation also makes the airport a loved one among others of the European capitals.
Metro
The metro station at Lisbon Airport serves from 6.30 am to 1 am. It is possible to get on one every (approximately) 8 minutes. The frequency of the arrivals change between every 6 to 10 minutes in accordance with the intensity of the traffic.
https://lisbongo.com/wp-content/uploads/2019/10/lisbon-metro-map.jpg
Aerobus
Aerobus is a service offered by a Portuguese bus company. This service is operated between the airport and the city centre. There are 2 lines with different stations. Line one includes the Baixa neighbourhood, and Line 2 includes Avenida Jose Malhoa and Sete Rios bus terminal. Both lines leave every 20 to 25 minutes and they both cost a little bit less than 4 euros.
For further information: https://www.aerobus.pt/en-GB/Home-2.aspx
Local Buses
If the visitors prefer a cheaper route to the city centre, it is possible to use one of the 5 routes offered by local buses of Lisbon. All these buses travel between the airport and the city centre, but through different routes. A one way ticket on one of these buses costs approximately 2 euros.
For further information: https://www.lisbon.net/bus
Airport Transfer Servise
In this option, a driver gets the visitor from the airport, but for a higher fee than any other option. It is the most expensive, but the most comfortable and luxurious option.
For booking: https://www.lisbon.net/transfers/
Taxi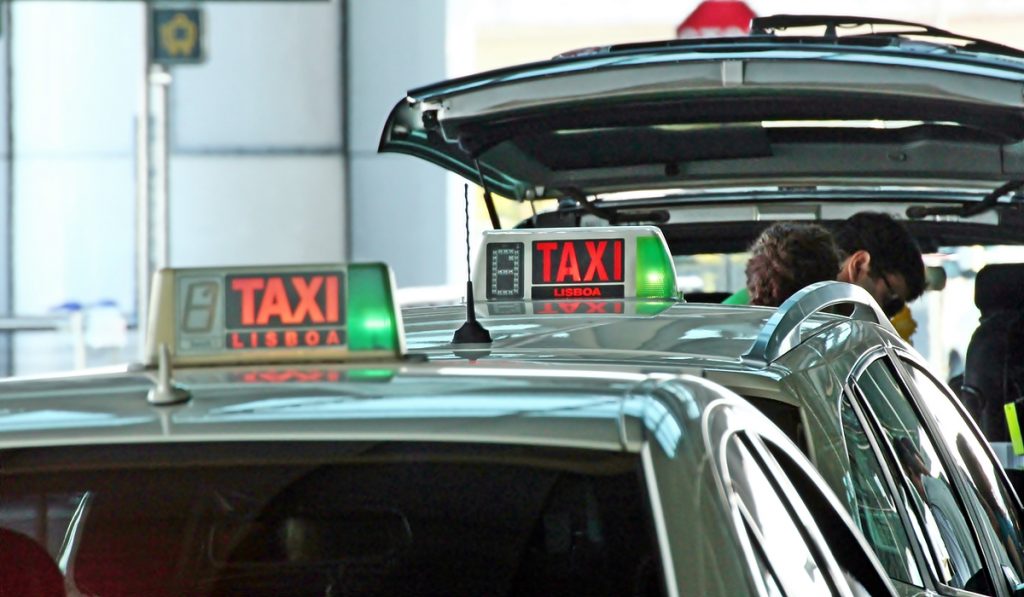 Another comfortable way of reaching the city centre from Lisbon Airport is via taxi. It is relatively cheaper than using Airport Transfer Service. It costs around 15 to 20 euros to get to the city centre.