A Brief Introduction of Portugal
Portugal is a country in Southwestern Europe, right by the Atlantic. This majestic country has attracted tourists and expats for decades. The Algarve region, also known as the "Golden Coast," has long earned a well-deserved spot on any "Best Places to Visit" guide.  Its pristine beaches, year-round warm weather,  luxurious beachfront properties, and crystal clear waters make it a worthwhile destination for tourists and retirees. 
Moreover, Portugal has that quaint old-world charm mixed with the modern commodities of Western Europe. Portugal also ranks as the 3rd safest country according to the Global Peace Index in 2020. Lisbon, specifically, has seen an explosion of new tech companies and start-ups, which has boosted the economy and the real estate market in a very effective way.
UK citizens have long favored Portugal, with over 35,000 UK residents there as of 2020. Furthermore, the locals there are renowned for their hospitality and open-minded approach to expats. Add to that an excellent and varied cuisine, and Portugal deserves the title of "Heaven on Earth."
Finally, the Portuguese passport is among the strongest globally, with visa-free access to 186 countries worldwide. According to the Portuguese American Journal, Portuguese citizenship requests are at an all-time high, with over 74,000 foreign nationals applying for Portuguese citizenship in 2019.
So, is it possible to get Portuguese citizenship by investment?
The Portugal Golden Visa Program
The Portuguese government launched the Portugal Golden Visa program in 2012. This is a residency by investment program, which can eventually lead to citizenship. The goal of this program is to invigorate the economy and draw foreign investors into the country.
The program has been a great success, bringing over 5 Billion Euro in investment since its inception, with over 15,000 residence permits granted. Any non-EU/EEA national who is older than 18 can apply for this program. 
Does the Portugal Golden Visa Program Lead to Citizenship?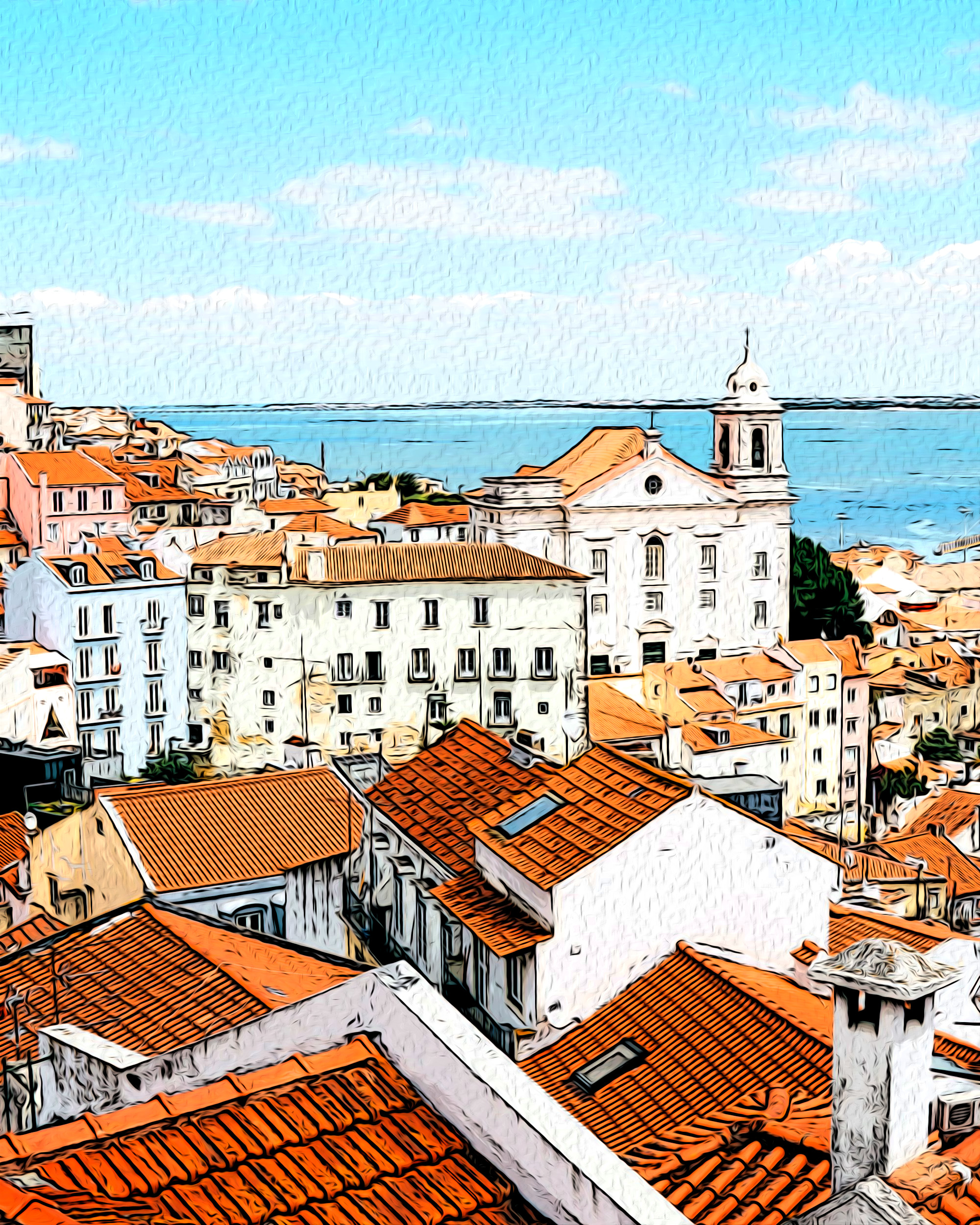 Indirectly, but yes. The Golden Visa program grants the investor a permanent residence in Portugal. One of the most advantageous points of this program is that the investor only has to spend seven days per year in Portugal to keep their permanent residence.
After the application is successful, you will be granted a residence permit, which is valid for two years. After that, you can renew The Golden Visa for another two years successively. At the end of five years, you become eligible to apply for Portuguese citizenship, provided that you spend at least seven days per year in Portugal. 
How to Apply for the Portugal Golden Visa?
To apply for a Golden Visa in Portugal, you need to make one of the following investments:
€

500,000 Investment in real estate

€

400,000 Investment  if the property is in a low-density area,

€

350,000 Investment in real estate, the property has to be at least 30 years old and needs to be renovated in accordance with rules of the city hall 

€

280,000 Investment  if the property is in a low-density area,

€

1,000,000 Capital transfer into a Portuguese bank 

Creation of a Portuguese company which offers at least ten full-time jobs for Portuguese citizens

€

350,000 investment in research and development activity qualified by the Portuguese government 
The investment requirements will go through two significant changes at the end of 2021.
These changes will restrict where you can invest in real estate and the minimum investment amounts in order to qualify for the program.
The Application Process
After you make the investment, you can apply for the Golden Visa through SEF (Serviço de Estrangeiros e Fronteiras). SEF is the official Immigration and Border Service of Portugal. Once they process your application, they will grant you the Golden Visa. 
Portugal Citizenship by Investment Requirements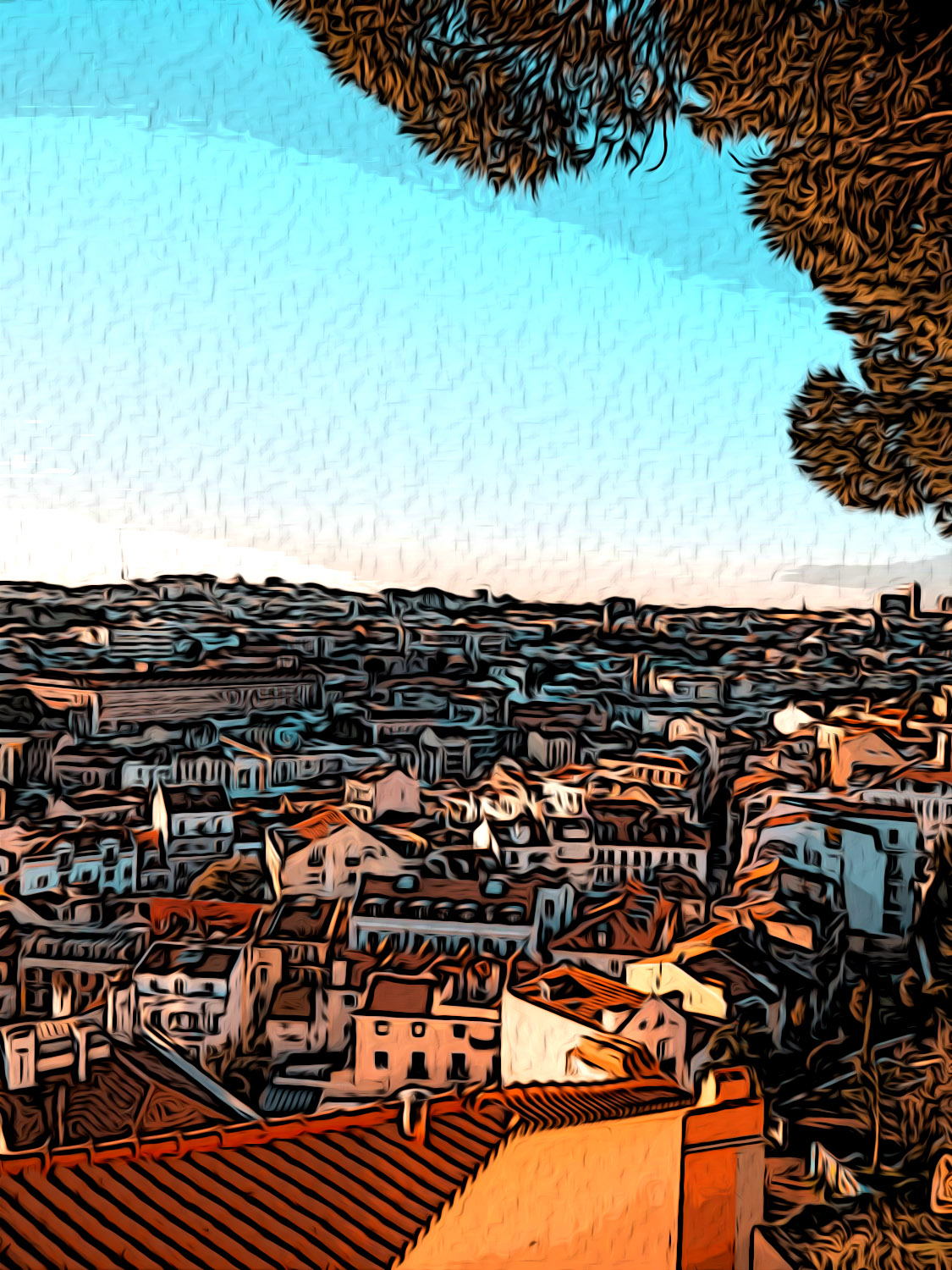 As mentioned above, to obtain citizenship by investment, you need to be a non-EU/EEA citizen. You also need to also be older than 18 years of age and reside seven days per year for five years in Portugal. Additionally, you need to have a clean criminal record when you apply for citizenship. If you commit any crime punishable by jail, whether in Portugal or your own country during those five years, your Golden Visa will be revoked.
Finally, you'll have to pass a simple Portuguese language test. This is to prove that you have sufficient knowledge of the Portuguese language. 
Required Documents for Obtaining Citizenship by Investment in Portugal
Your Passport or birth certificate or ID

A certificate showing that you passed the

Portuguese language test (CIPLE)

 

Clean criminal record

Residence Permit in Portugal

Document from SEF showing that you have been a resident in Portugal for at least five years
Benefits of Portugal Citizenship by Investment
No Minimum Stay Requirement 
As mentioned earlier, you only need to stay seven days per year in Portugal for five years of the Golden Visa program. This means that you can continue with your regular life while waiting for your citizenship if you choose to do so. Once you become a Portuguese citizen, you are no longer required to spend any time in Portugal.
Live, Work and Study in Portugal and the European Union
Once you are a Portuguese citizen, you get the right to live, work, and study in Portugal.  You are also technically an EU citizen. This means that you get the right to live, work, and study anywhere in the EU.  
Family Inclusion
The Golden Visa Portugal allows you to include your family members. This means that your spouse, parents, and dependent children can join you in Portugal. Additionally, they'll have the same right as you, including the eligibility to apply for citizenship at the end of five years of successful residence.
High Mobility
It takes five years to obtain Portuguese citizenship. However, once you get your Golden Visa, you earn the right to travel visa-free around the Schengen zone.
Once you get your citizenship at the end of five years, you get a Portuguese passport. This passport offers visa-free travel to 186 countries worldwide.
Attractive Taxing Regimes 
Portugal has Double Taxation Treaties with many countries around the world. This treaty prevents you from being double-taxed on your worldwide income, so you only have to pay taxes on your Portuguese-sourced income.
Moreover, another beneficial tax regime in Portugal is the Non-Habitual Resident (NHR) regime. The NHR program allows investors to benefit from significant reductions on their income from outside of Portugal.
Access to Healthcare and Education in Europe
Portugal has an advanced healthcare and educational system, which benefits residents greatly. If you're a holder of a Golden Visa, you can access both of those systems.
Conclusion   
Portugal is a highly-developed and economically strong country. It offers its citizens a safe environment and high-quality life standards.
It's ranked 3rd on the global peace index and has one of the world's strongest passports with access to over 186 countries worldwide. So if you're looking for second citizenship through investment, we highly recommend that you consider Portugal.
FAQ
How Long Do I Have to Live in Portugal to Become a Citizen there?
Technically, you have to be a resident in Portugal for five years. However, you are only required to stay seven days per year, for a total of 35 days.
Can I Visit the USA and Canada Visa-Free With a Portuguese Passport?
You may travel to Canada without a visa with your Portuguese passport. However, for the USA, you'll need a visa. 
Can I live and Work in The UK With a Portuguese passport?
The relationship between the UK and the EU is currently shifting due to Brexit. There are many unanswered questions as to what will happen after Brexit takes effect. However, the Portuguese passport does allow you to work, live, or study anywhere in the EU.
Does Portugal Allow Dual Citizenship?
Yes, Portugal allows citizenship. However, if your country doesn't allow dual citizenship, you'll need to renounce the citizenship of your own country.
Is Portugal Expensive?
Portugal tends to be one of the more affordable European countries. A couple could live on 1,500-2,000 Euro monthly outside the big cities and about 2,000-2,500 Euro in a big city like Lisbon or Porto.
Do I have to learn Portuguese to Become a Citizen?
You need to pass a Portuguese language test to become a citizen. However, the test is not very difficult, as it's intended to prove that you have a basic understanding of the language.