Lisbon has more than 100 hostels, and most of them are under the list of best hostels worldwide. Like many other things in Lisbon, hostels in Lisbon are also high-quality and favored by people. Lisbon hostels also attract people with their friendly staff, great food, and warm atmosphere. You can find free drinks or meals and activities like free tours as well.
So, we prepared a list of the best hostels in Lisbon for you. Also, we'll give you some advice on how to choose Lisbon hostels in this article. Let's dig in!
What To Consider While Choosing a Hostel in Lisbon
While deciding on Lisbon hostels, it's advisable to check the location. You may want to be near the city center and nightlife. In this case, you'll need to choose a central location.
Another issue to consider is the amenities that a hostel offers. Mostly, hostels in Lisbon offer free breakfast and free WiFi. You'll need to check if they offer other amenities as well.
You can also compare prices when you choose cheap hostels in Lisbon. Usually, you'll be satisfied with what you've paid for and what you've got in return.
Best Cheap Hostels in Lisbon
Below you can find some of the best hostels in Lisbon which you can enjoy many activities in and outside.
Lookout Lisbon Hostel is one of the lively hostels in Lisbon. It offers several activities each week including a free walking tour in the flea market. It also offers paid trips like bicycle rides and surf lessons. The hostel offers free sangria and a free breakfast buffet. Usually, it becomes quiet after 11.30 p.m. Lookout Lisbon Hostel is only five minutes walking distance away from Bairro Alto markets and bars. The cost of one bed in this hostel is around €11.
Amenities: Free Wi-Fi, surf lessons, sangria nights, tea and coffee maker in all rooms, shared bedroom
---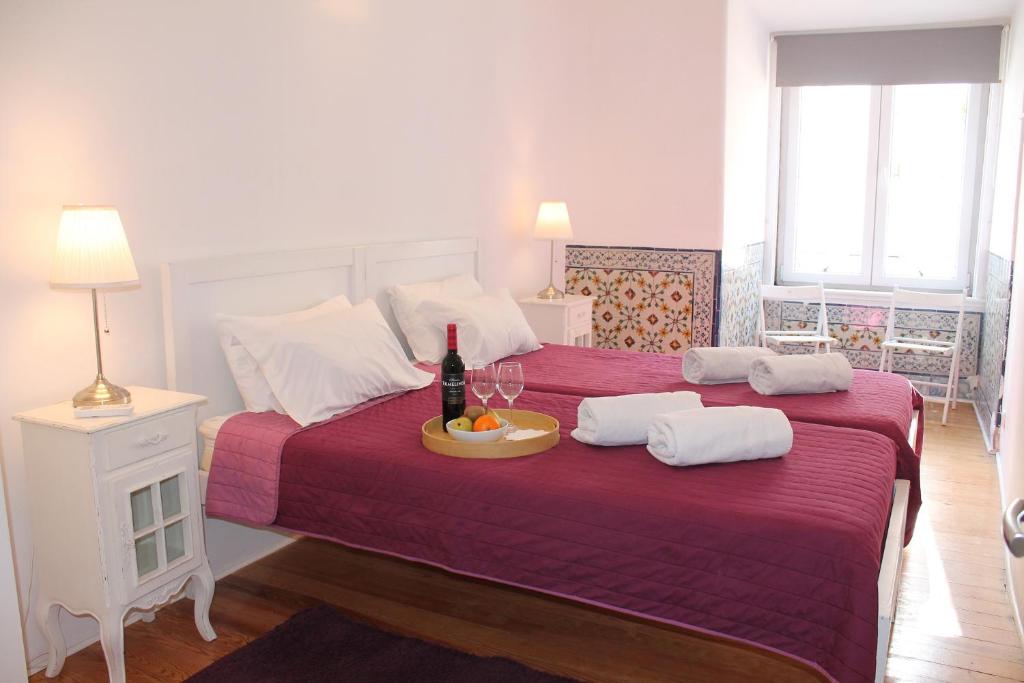 The age of the building of Lost Inn Lisbon Hostel dates back to the eighteenth century. Some bedrooms are quite big to accommodate 10 beds. The hostel offers personalized electronic cards and private lockers. In bedrooms, you can find smart TV, a DVD player, and a sound system as well. Coffee, tea, breakfast, and sangria are free every day in this hostel. The hostel also offers free walking tours after breakfast. Its location is close to Bairro Alto and certain museums and monuments. Beds are around €15 in Lost Inn Lisbon Hostel. Private rooms, on the other hand, start from €70.
Amenities: Free sangria, free breakfast, tea, and coffee daily, female-only dorms
---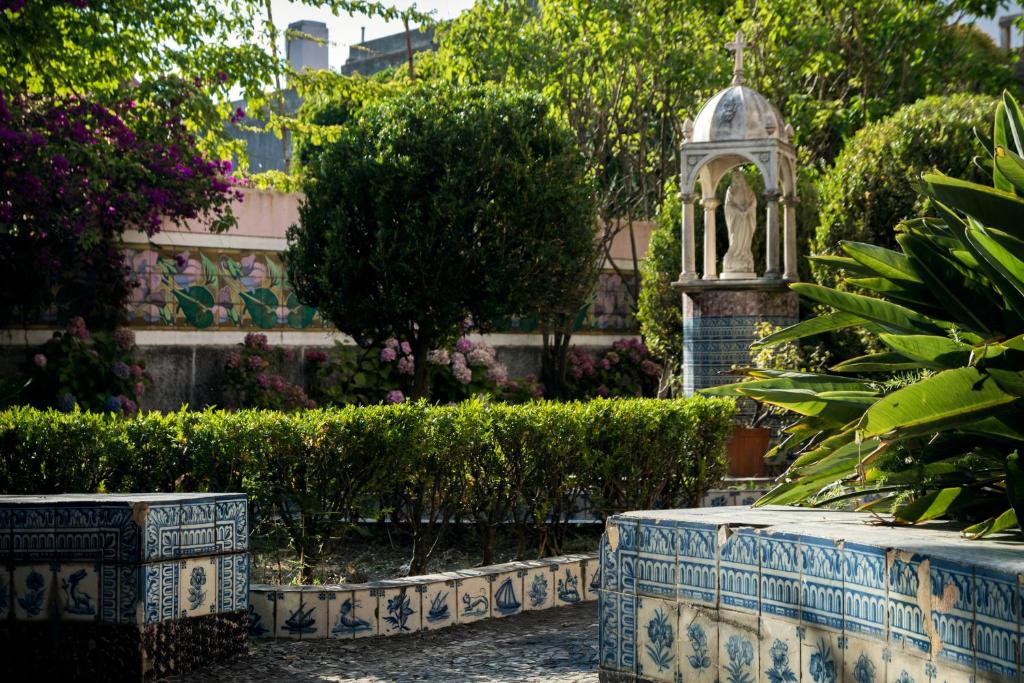 Sant Jordi Hostels Lisbon offers both a modern and vintage style at the same time. It offers private and shared options as well. You can use the shared kitchen and free WiFi.The hostel offers events on a frequent basis. You can also enjoy its beautiful garden. The location of Sant Jordi Hostel Lisbon is also convenient because there are great public transport options around it. You can also enjoy lots of great bars and restaurants around the hostel.
Amenities: shared kitchen, free WiFi, garden
---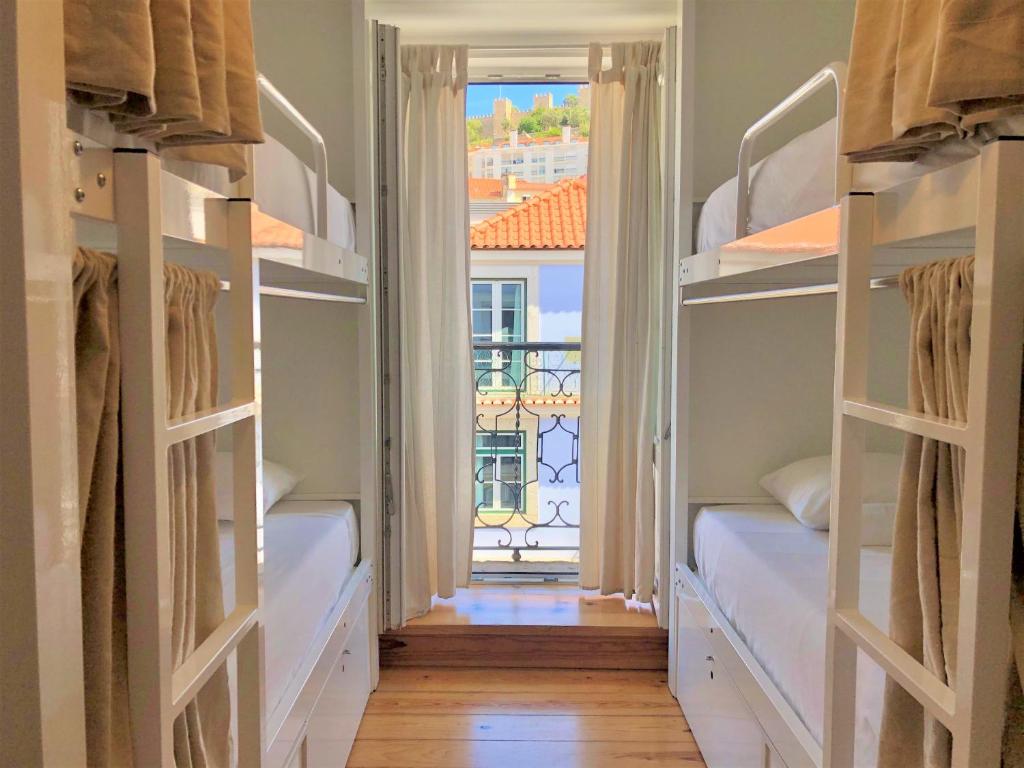 Located in Baixa, the hostel has great staff members. You may get packed snacks or sandwiches prepared by them when you leave the hostel. They can also offer you free wine sometimes. Here in We Love F. Tourists Hostel, you can enjoy the view over Sao Jorge Castle. The hostel is next to the squares of Praça da Figueira and Rossio. You can visit the restaurant of the hostel's owner next door.
Cost of beds: Starting from €14. For private rooms: from €50.
Amenities: large private rooms, free WiFi, free breakfast, airport transfer
---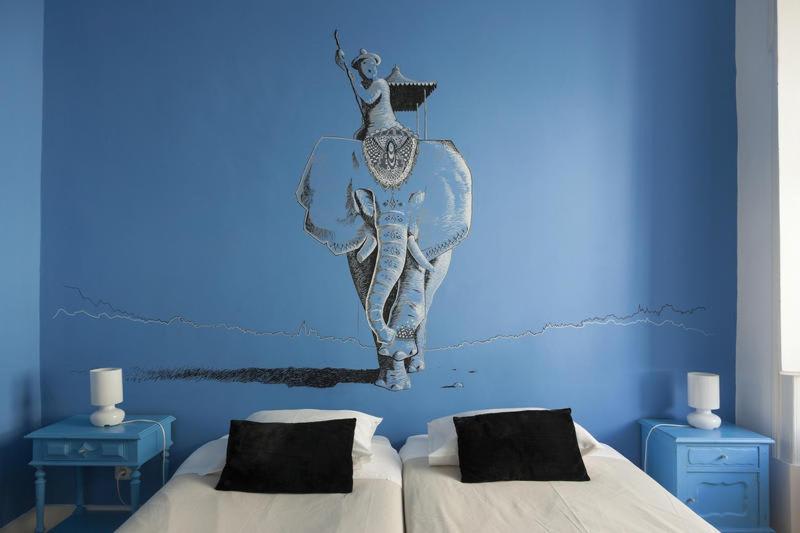 The hostel is located in the Baixa Pombalina district. Lisbon Lounge Hostel is run by an artist. The hostel is only one minute away from the metro station. It's also close to the nightlife in Bairro Alto and Castelo de São Jorge. The hostel offers bunk beds and lockers. Bathrooms are shared. You can rent bikes and eat dinner in the hostel as well.
Amenities: Free breakfast, shared kitchen, free WiFi, air-conditioner
---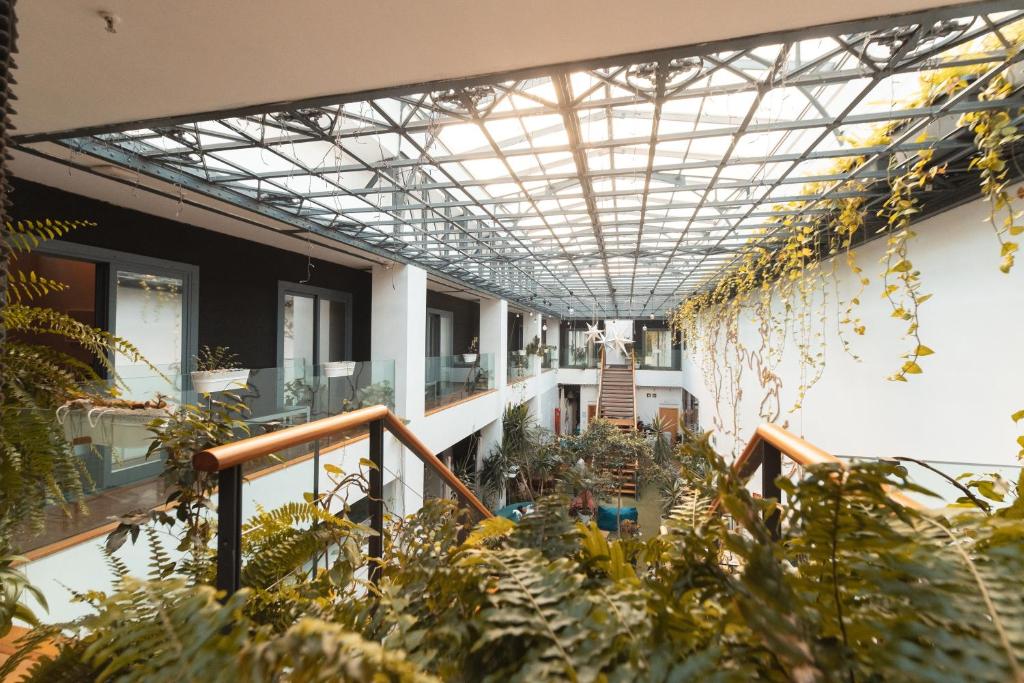 Lisbon Destination is located in Rossio. Itl offers private and shared rooms. Some rooms in the hostel offer the view of Rossio, and others the winter garden. You can eat the chef's meals in the hostel as well. You can also find many bars and restaurants around. Lisbon Destination Hostel also offers activities prepared by the staff. It's 8 km away from the Lisbon International Airport.
Amenities: free WiFi, family rooms, non-smoking rooms, kitchen supplies, free pool table
---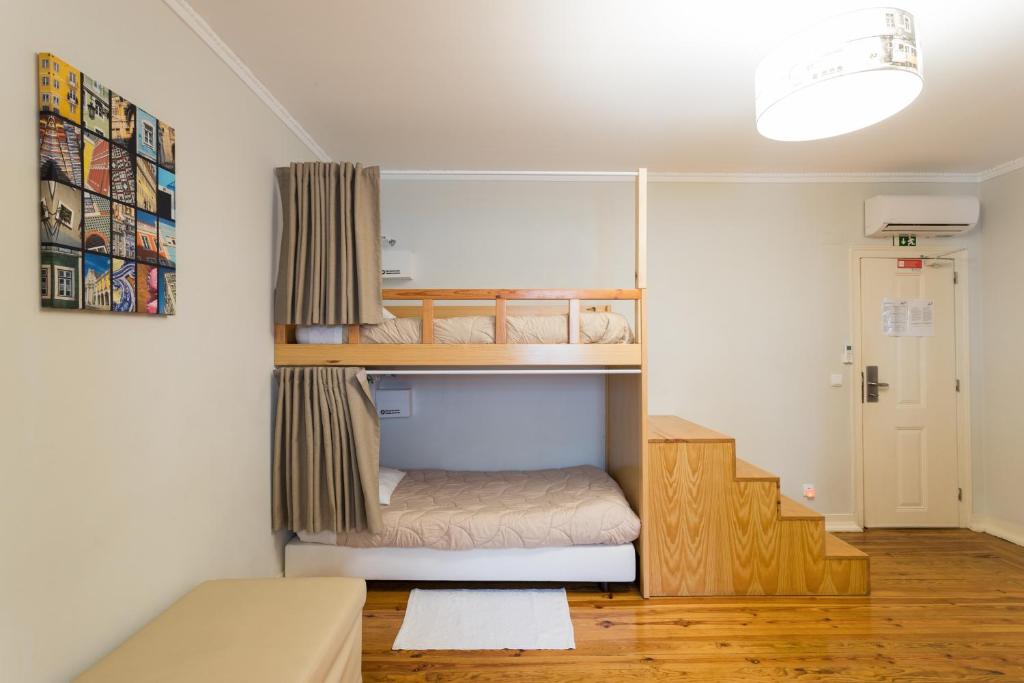 Lisboa Central Hostel offers you spacious rooms where you can enjoy comfy beds. A Portuguese family runs the hostel.Here you can enjoy the free pancake breakfasts every day. There are also Milkshake Mondays, Tapas Tuesdays, and Sangria Fridays. Social activities make it easier to meet new people. Both shared and private accommodations are available in the Lisboa Central Hostel.
Amenities: free soup, free breakfast
---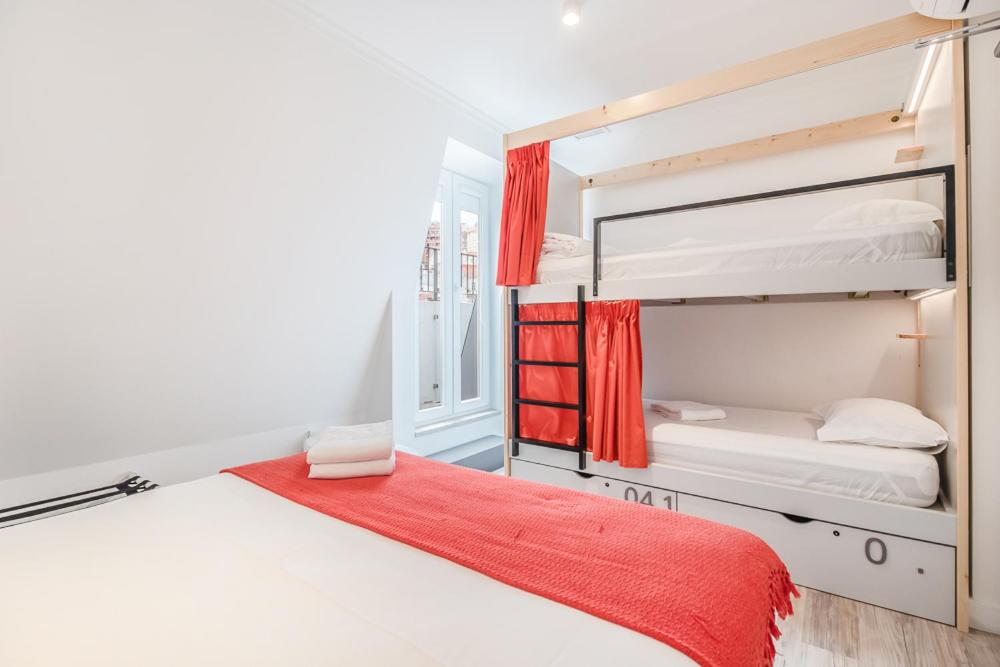 You can enjoy the bar and the shared lounge in Be Lisbon Hostel Intendente. Lisbon Hostel Intendente is 3 km away from St. George's Castle, Commerce Square, and 3.4 km away from Ribeira Market. You can benefit from the 24-hour front desk as well as a shared kitchen. You can also enjoy the city view from the balcony in the rooms. Humberto Delgado Airport is 5 km from Be Lisbon Hostel Intendente as well.
Amenities: free WiFi, family rooms, air-conditioner
---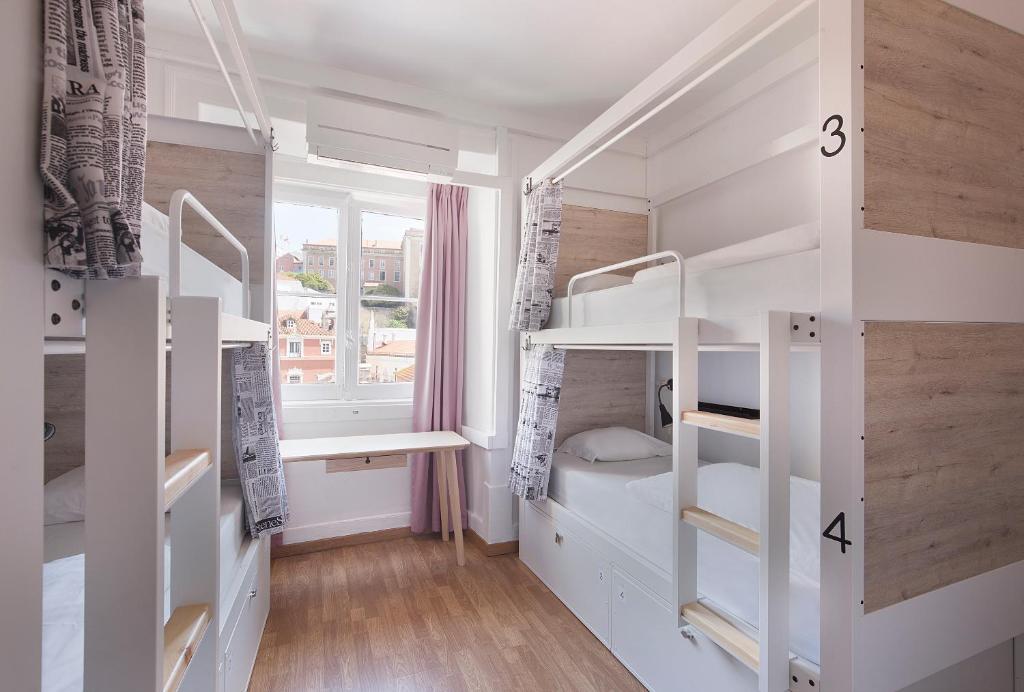 Located near Restauradores Square and Metro Station, the Goodmorning Solo Traveller Hostel is 250 m away from the Rossio Railway Station. Its building dates back to the 1930s, and it doesn't have any lift. The hostel offers wooden floors, large windows, and shared bathrooms with separate shower cabins. There's a shared living room with flat-screen TV and DVD player. On certain nights, you can enjoy the cocktail nights. Paid walking tours are also available organized by the hostel. Goodmorning Solo Traveller Hostel is 1.2 km away from the banks of the Tagus River and The Praça do Comércio. Lisbon International Airport is around 7 km away from the hostel.
Amenities: free WiFi, non-smoking rooms, heating
---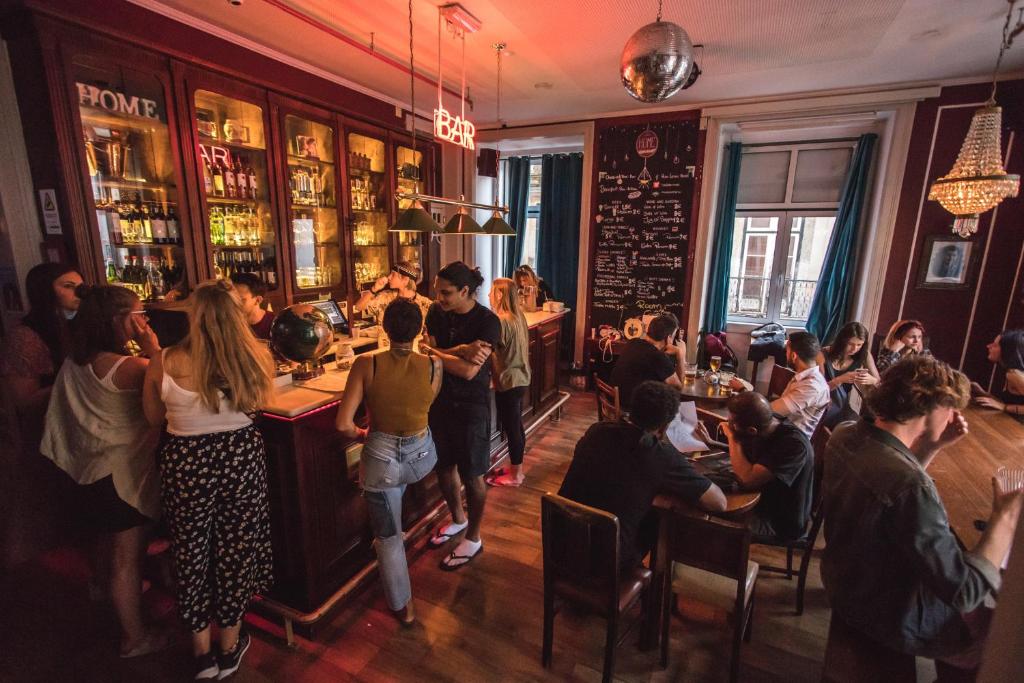 Home Lisbon Hostel is only four minutes away Baixa/Chiado area and the metro station, at the heart of Lisbon. The hostel offers a shared bathroom and female dormitories. A fully-equipped kitchen is also available as well as a dining area. Also, a chic bar full of delicious drinks is waiting for you. You can easily find cafes and restaurants nearby as well. There's also a living room where you can sit or watch a film. Home Lisbon Hostel is only 1.2 km away from the Bairro Alto area.
Amenities: pets allowed, free WiFi, air-conditioning
You can find lots of Lisbon hostels that are budget-friendly, cozy, and unique. We hope that our best hostels in Lisbon guide helped you to decide where you stay at.
If you want to stay somewhere more luxurious than Lisbon hostels but still budget-friendly, you can read our The Best Cheap Hotels in Lisbon guide.