If you're interested in visiting Lisbon, you may have already heard of some tourist areas. For example, Bairro Alto and Praça do Comércio are two of the well-known areas in Lisbon.
However, there are some hidden spots in Lisbon that you should definitely know before arriving in the city. To learn more about these secret places, check the list below.
Ler Devagar Bookshop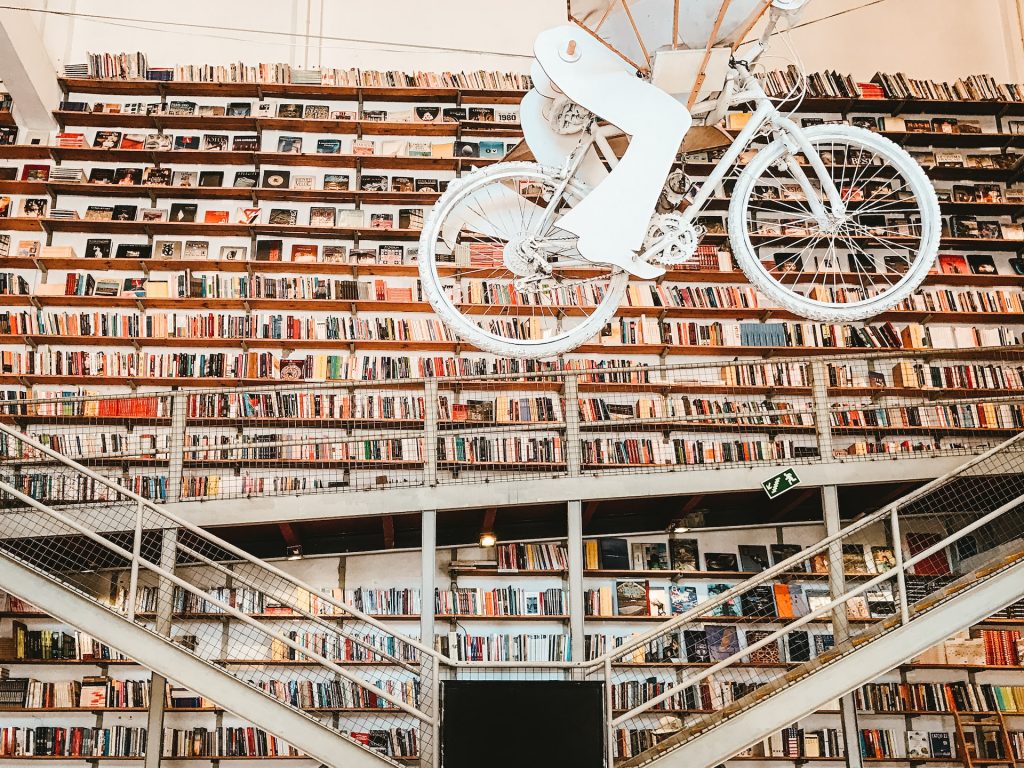 Ler Devagar is a bookstore situated in LX Factory. The name of the bookshop can be translated as "read slowly". In this three-story bookstore, you can see the printing press and some antique machines. The reason is that before the establishment of Ler Devagar, the place was a printing space. The bicycle that dangles from the ceiling is one of the featured items of this place.
Inside the building, you can find tables to drink something while you take a rest to chat with friends.
Address: Rua Rodrigues de Faria 103 – G 0.3, 1300-501 Lisbon
Calouste Gulbenkian Museum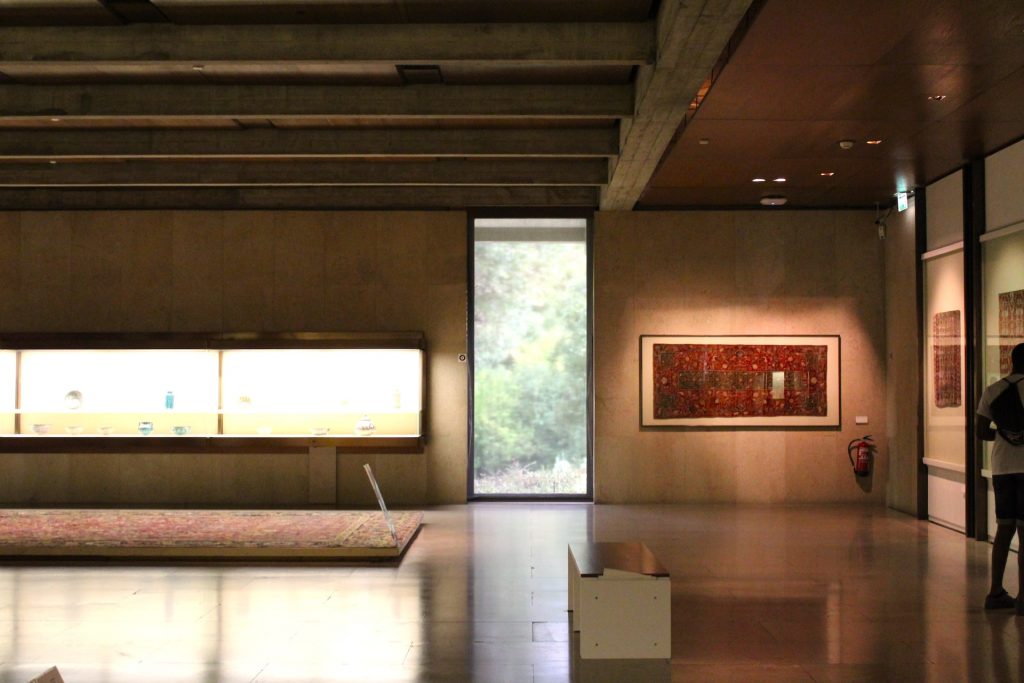 Although it's not a very popular museum in Lisbon, Calouste Gulbenkian provides great pieces from thousands of years back. It includes masterpieces of Claude Monet and Andy Warhol as well.
In this museum, you can also find certain pieces belonging to the businessman and philanthropist Calouste Gulbenkian. In this part of the museum, you can find his Egyptian, Mesopotamian, and Greek treasures as well. There are also oriental rugs, and Rembrandt paintings exhibited in this section.
The other section of the museum offers a modern collection that includes more than 10,000 pieces. These are pieces from after the year 1958. There are artworks of both Portuguese and international artists.
In one of these secret places in Lisbon, you can also enjoy the garden of this museum. It'll definitely make you feel good.
Address: Avenida de Berna 45A, 1067-001 Lisbon
Mercado de Campo de Ourique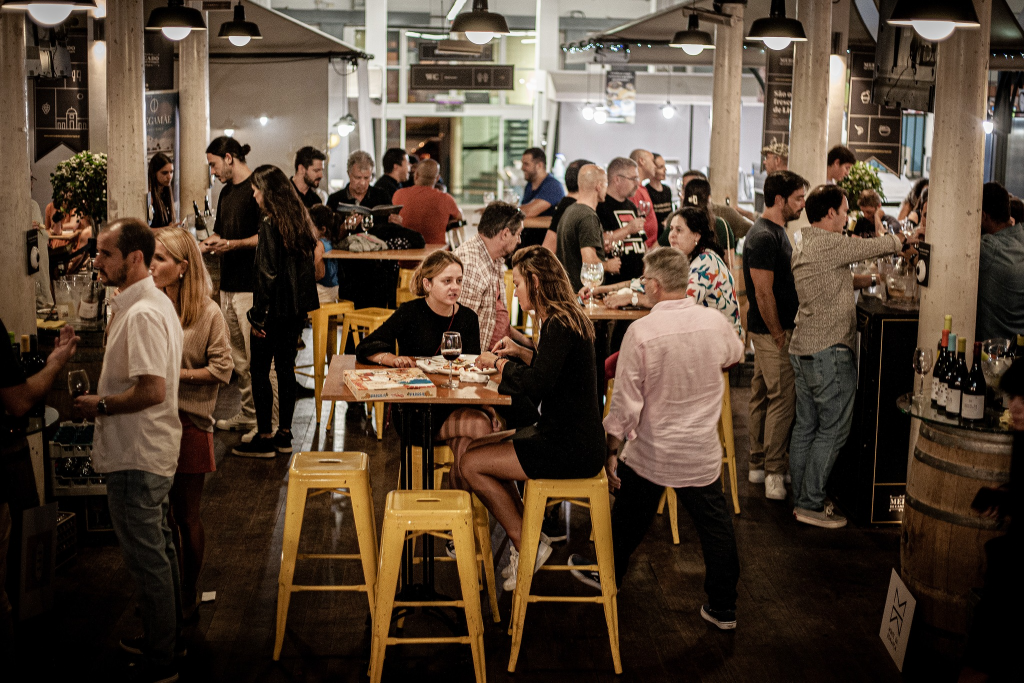 This one is a market where you can buy anything to eat inside. There are stands both inside and outside of this market. This is one of the hidden places in Lisbon, unlike Time Out Market. Furthermore, most locals come to Mercado for shopping, and this is why it's less crowded than Time Out Market.
In this place, you can buy fresh food, Portuguese tapas, many local foods, exotic beer, fish, and meat as well.
Address: Mercado de Campo de Ourique Rua Coelho da Rocha, Campo de Ourique, Lisbon 1350-075
The Pavilhão Chinês

What are the secret things to do in Lisbon? One of the answers to this question is discovering this bar in Principe Real. Yes, this is a bar. In English, the bar's name means "Chinese Pavilion". It's located in an old Chinese store.
The bar has five rooms, and it's not just a bar. It's like a museum with knick-knacks, toys, statues, and hats! What's more, there's a snooker table as well. You can find quality drinks here, especially the daiquiri.
Address: Pavilhão Chinês, R. Dom Pedro V 89, 1250-093 Lisbon
The Graça District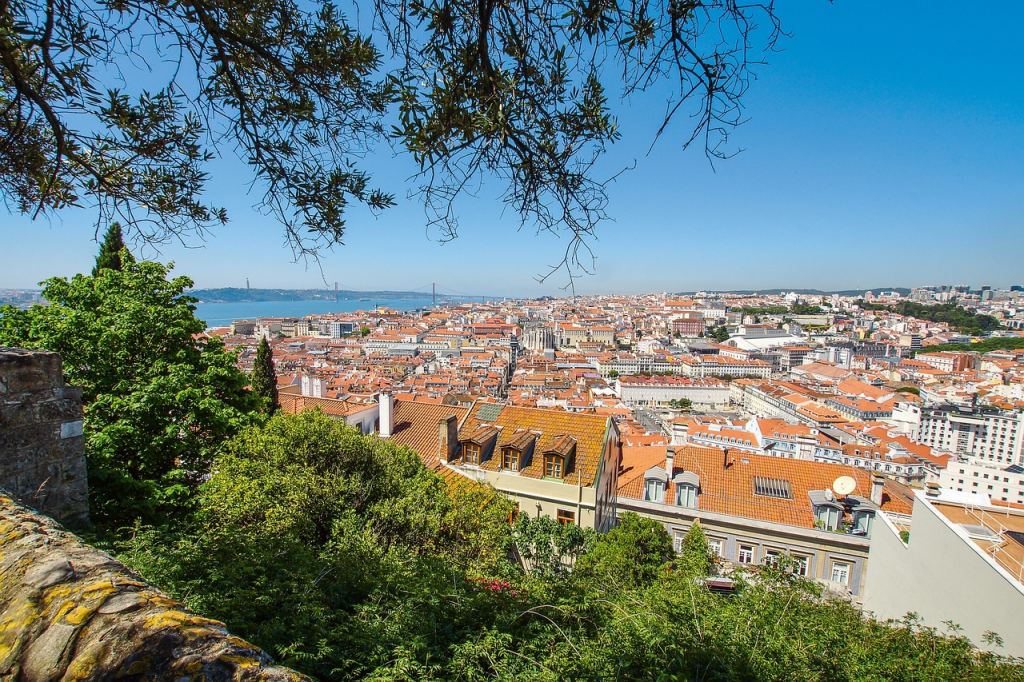 The Graça District is not a place that tourists rush into, and this is why it's worth visiting. The area offers some of the best views of the city such as Alfama and Bairro Alto. You can see these places from the viewpoints of Miradouro da Graça and the Miradouro de Nossa Senhora do Monte. There's also the Church of Convent of Graça next to the Miradouro da Graça. The famous Tram 28 also passes through this place.
Address: Largo da Graça, São Vicente, Lisbon
The Palácio da Ajuda

This neoclassical palace was the royal residence of the Portuguese ruling family in the 19th century. It remained a residence until the end of the monarchy in 1910.
The palace has 34 rooms and a throne room as well. As one of the secret spots in Lisbon, Palacio da Ajuda is home to great interiors and art collections. In addition, you'll find artworks from the 18th and 19th centuries. Paintings, furniture, photographs, and sculptures are only some of them.
Address: Largo da Ajuda, 1349-021 Lisbon
Casa do Alentejo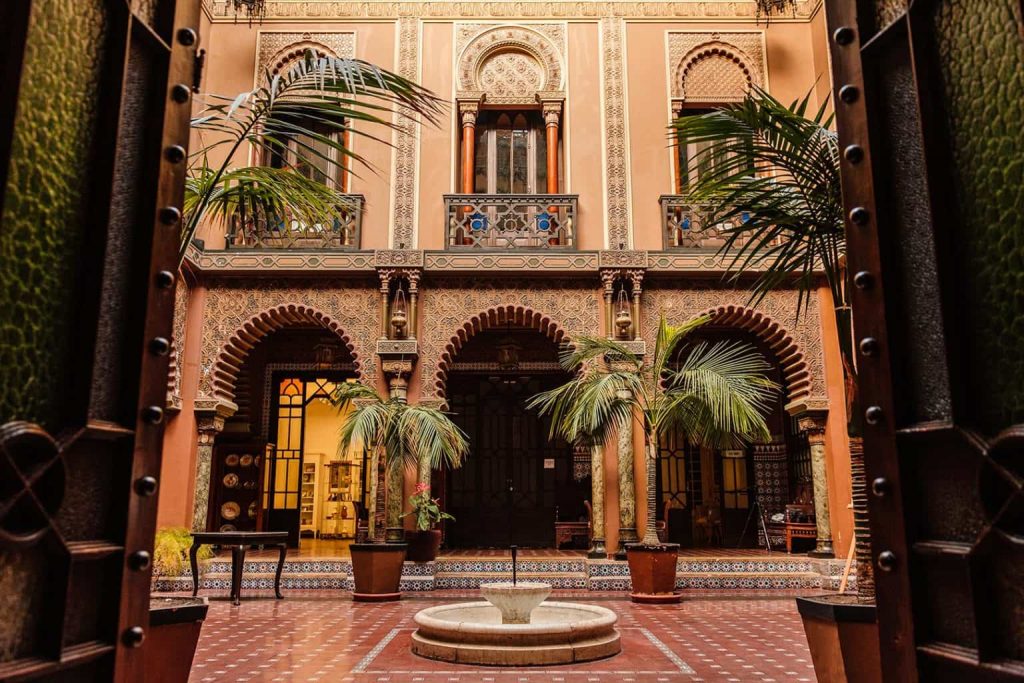 This building was built in the 1600s, and it was originally called Alverca Palace. Back then, it was the residence of the Paes de Amaral family. In 1932, it took the name "Casa do Alentejo" and became a social club.
Inside the building, there's an elegant restaurant as well. The decoration of the palace appeals to the eye with Moroccan and Arabic touches. What's more, you don't need to pay for the entrance into this palace. There are also guided tours organized in the afternoon. While the courtyard is open all day, the restaurant and the upper floor are open from noon to 3 p.m., and from 7 p.m. to 10.30 p.m.
Address: R. das Portas de Santo Antão 58, 1150-268 Lisboa
LX Factory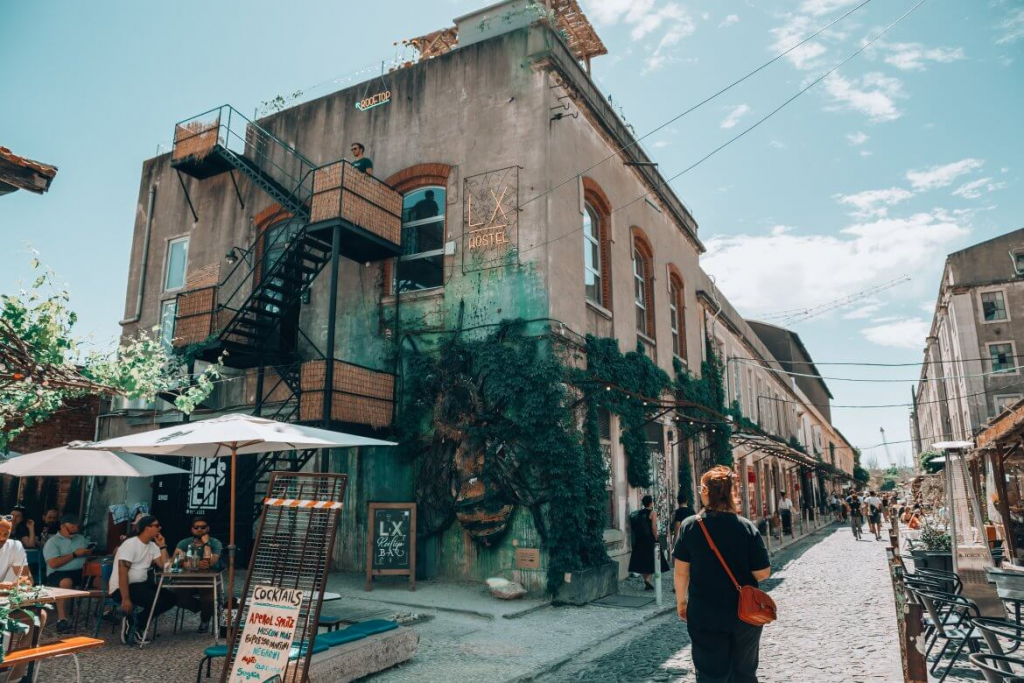 Located in Alcântara, LX Factory has an old history that dates back to the 19th century. It was an industrial complex before and now is a space to unite people. Here in this space, there are restaurants, cafés, offices, and shops. You can also find second-hand products in LX Factory as well. Not to mention that fruits and vegetables are other products you can buy here.
Day by day, however, the place loses its feature of being one of the secret spots in Lisbon because tourists also began to know this place. An interesting part of LX Factory is that the buildings here have not been renovated. So, it still keeps the dilapidated look both inside and outside. As noted above, Ler Devagar also takes place in this space.
The street art here is also worth seeing that are made by Portuguese artists. One of them is the big bee on the wall at the entrance. It has been made by using parts of trash. You'll also find Village Underground which is a coworking space. The architecture of this space is also interesting because it's made up of old containers and buses. The outside of these buses is painted and inside, you can find a restaurant as well.
Address: R. Rodrigues de Faria 103, 1300-501 Lisbon
As you've seen, there are several secret places in Lisbon that you can discover besides the tourist and popular ones. You won't regret visiting these places since each of them offers different stories!