The Web Summit is a technology event taking place every year since 2009. Thousands of people from different professions attend this event. In 2021, more than 42,000 people attended.
Web Summit 2022 was a great way to network with CEOs, startups, and entrepreneurs. This year, Web Summit Lisbon took place on Nov. 1-4, 2022.
And Web Summit Lisbon for next year is expected to at Nov. 13-16, 2023.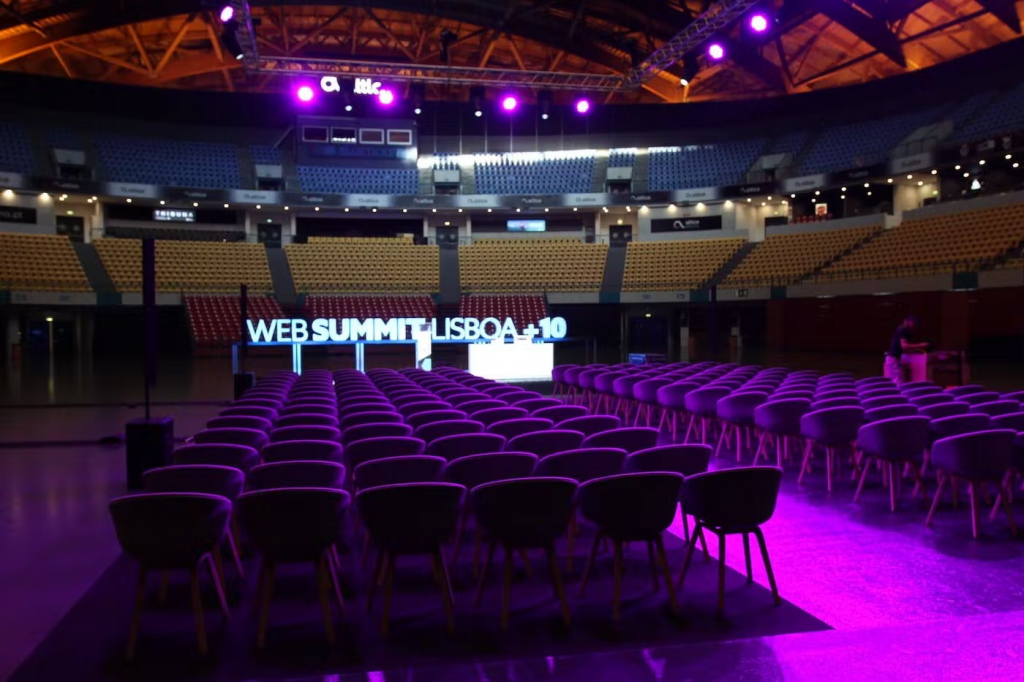 What Is The Web Summit About?
People from hundreds of companies including Fortune 500 firms, entrepreneurs, tech companies, and startups attend this summit.
The Websummit was first held in Dublin in 2009. Since 2016, Lisbon has been the home of this big tech conference.
Where Was The Web Summit Take Place?
The tech meeting took place at The Altice Arena and FIL, Rossio dos Olivais, 1990-231 Lisbon, Portugal.
You can get to the arena via Lisbon Metro or Estação do Oriente train station.
Application for Web Summit Portugal
Attendees can apply for the conference on the official website of the Web Summit. After filling in your personal information, you'll get a confirmation email with your ticket.
Pre-registration is also possible. In fact, it comes with a discount. You can check the details on the official website of Web Summit.
Attendants of Lisbon Web Summit
Lisbon Web Summit is a great opportunity if you aim to get business opportunities, collaborations, or get to know startups. The following can benefit greatly from Web Summit Portugal:
IT experts
Entrepreneurs
Angel investors
Tech startups
Digital nomads
Students
At the Web Summit 2022, world-class speakers and powerful companies were there.
The Ticket Prices for Web Summit
The Web Summit ticket prices differ according to your profession. It's;
€850 for general attendees, and
€4,850 for executives.
Advantages of Attending the Web Summit
First of all, networking is a great part of this conference. Because of the high level of participation, it's possible to find colleagues in your profession. In this way, you can get to know different perspectives and ideas.
The mobile application of the Web Summit plays an important part in this network. The Web Summit App enables you to create a profile. In this way, you can send messages to other people and vice versa. You can also schedule physical meetings via the application with these people if you wish to. Through this app, you can find other attendants before meeting them at the conference. Furthermore, you can get information about their sector and location as well.
Another advantage of this tech meeting is that there's no limit to what you can learn from this conference. The speakers of the Web Summit open a new window into the attendants' minds. They inspire the attendants greatly. You'll also be informed about the possible future of the world of technology. There are also additional activities such as masterclasses to learn about recent tech developments. It's also possible to discuss with IT experts and learn from them.
There are several parts of this conference in Lisbon Portugal. They include Q&As, roundtable discussions, panel lectures, and guest experiences. You can especially benefit from the roundtables. They enable you to inspire in terms of ideas and businesses. Moderators of these roundtables make the discussions more useful.
The PITCH is another part of the Web Summit Lisbon. This is a big competition for startups. At PITCH, the startups get on the stage to talk about their stories to the rest of the people.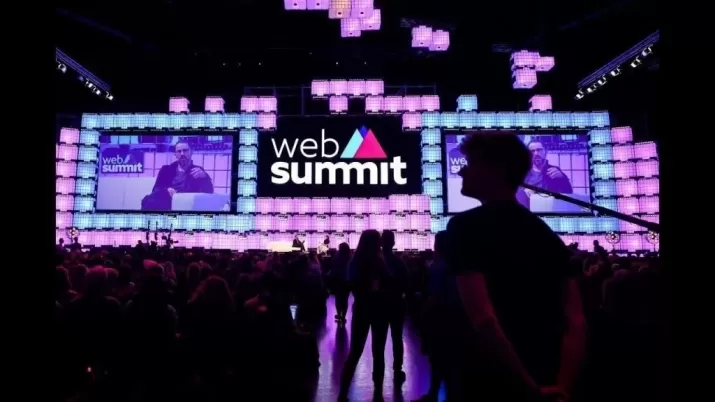 Another important aspect of the Web Summit is that you can advertise your company's name to the rest of the world. You can do this through various media channels. For example, Forbes, CNBC, Financial Times, and The Wall Street Journal attend this big conference. It'll be of great help for you to announce your brand's name to the global network.
The Web Summit Wifi is free throughout the conference. In this way, you can easily connect with others online, and share your experiences in the heat of the moment.
All in all, it's a great opportunity for both yourself and your business's future and branding. If these opportunities attract you enough, you can definitely apply for the Web Summit!
FAQ
When will Web Summit 2023 be?
The Web Summit will take place November 13–16, 2023.
How do I get to the Web Summit?
Web Summit 2023 will be held in the Altice Arena and FIL, Rossio dos Olivais, 1990-231 Lisbon, Portugal.
Where can I buy tickets for Web Summit 2023?
Tickets may be ordered online at the Web Summit site.
What does Web Summit do?
Web Summit will bring together experts from every sector. One can share her/his ideas with others in diverse fields, find possible business partners, or get guidance from those who've been there and done that.
How much is a Web Summit ticket?
General admission tickets for the Web Summit 2022 cost €850, while executive seats cost €4,850. Alternatively, if you pre-register for the conference, you may obtain two tickets for the price of one for 2023.
What is the schedule of the Web Summit?
Every stage would have a separate start and finish time. You may join Web Summit from 9 a.m. to 5 p.m. on each program day, though. November 1–4, 2022 were the periods. On its program, you may discover information on the event's timetable page. 
Who goes to Web Summit?
Web Summit 2023 is open to technology enthusiasts, angel investors, companies in the tech industry, digital nomads, entrepreneurs, and students.
Will WiFi be available at Web Summit?
The WiFi for the summit will be available free across the location.