Lisbon remains Western Europe's least expensive capital and beyond that, shopping is also a cultural experience in here. These are the trendiest places to shop, from chic clothing stores to exhibitions for hipsters.
1
LUVARIA ULISSES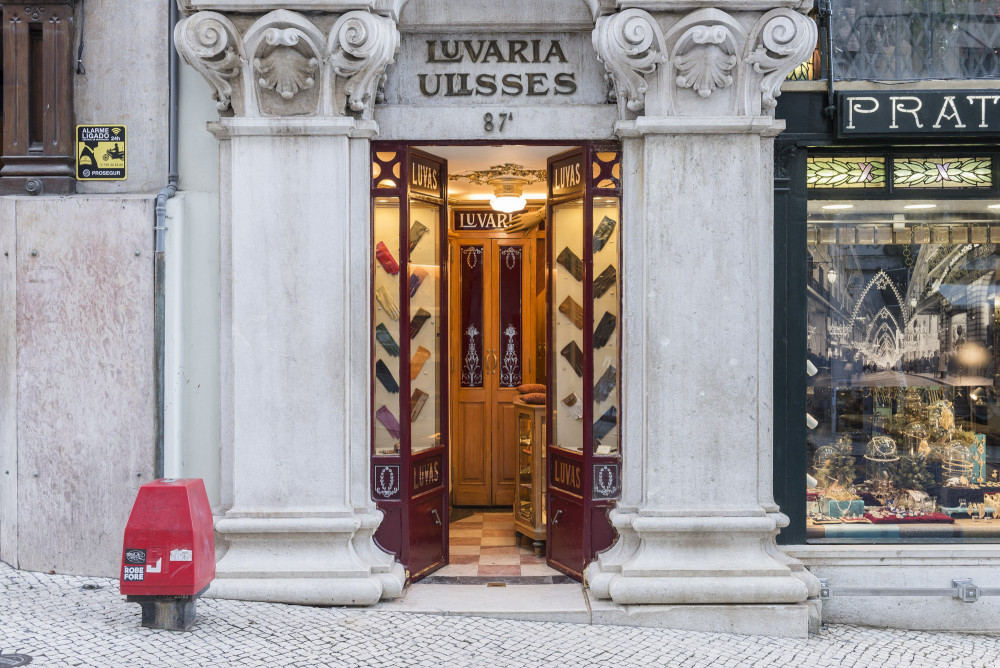 Rua do Carmo, 87A (Chiado)
Competing for the title of "world's smallest shop," this is a tiny glimpse into 1920s glamour. The small Art Deco space can host a few people at a time, who're usually looking for hand-made gloves that always preserve their uniqueness.
2
EMBAIXADA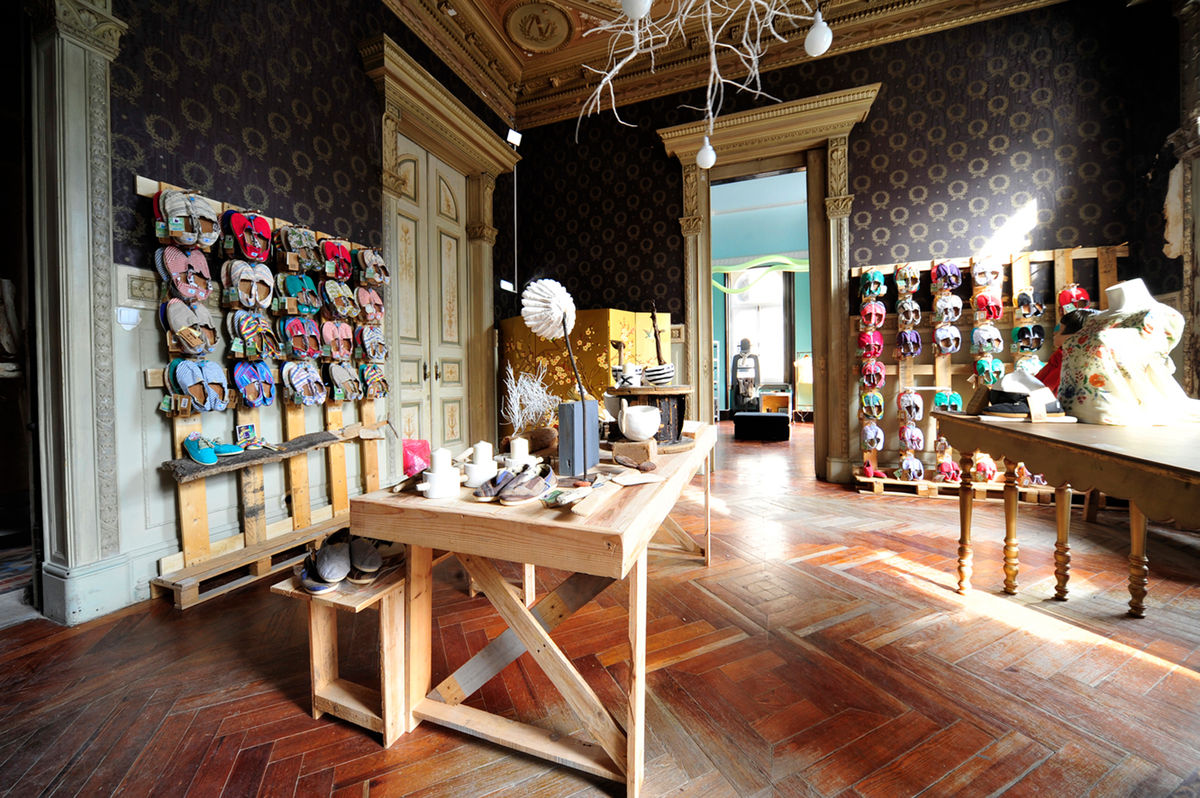 Praça do Príncipe Real, 26 (Príncipe Real)
Constructed as a majestic residence in the 1800s, this is one of Lisbon's most interesting shopping spots nowadays. Converted into a conceptual arts store in 2013, its rooms that invade two floors are now dedicated to lifestyle products, mostly coming from Portuguese designer brands.
3
GALERIA TEREZA SEABRA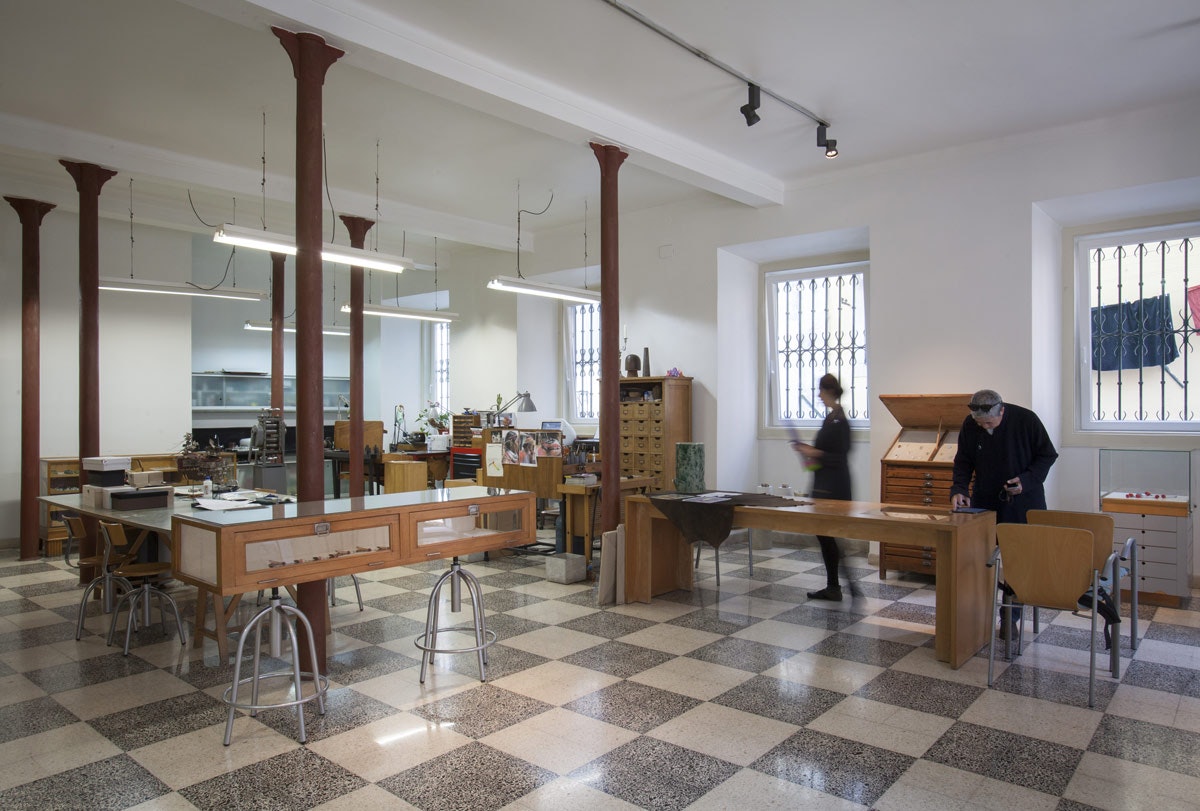 Rua da Rosa 158-160A
Part exhibition space, part workshop, and store, this former 18th-century blouse factory is filled with characterful modern-European jewelry. You may find a set of jewelers working at their desks while listening to some jazz music. Anna Norrgrann's pieces particularly stand out, but designs by owner Tereza Seabra herself are also profoundly gorgeous which revive 19th-century Portuguese coral with polished rose gold.
4
A VIDA PORTUGUESA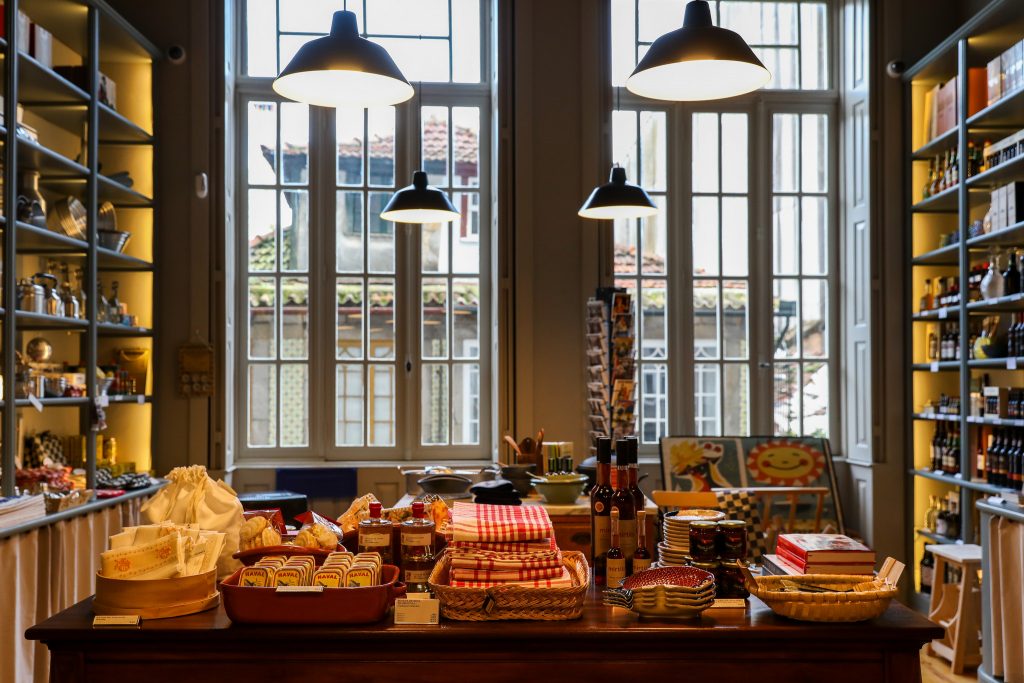 Rua Anchieta, 11 (Chiado)
The place instantly became one of the city's most famous shops when it opened in 2007 by raising the interest of the locals in long-forgotten products made in Portugal, and the curiosity of tourists who enjoyed the nostalgic-retro style of the designs. All products are being showcased in a former storage space consist of wooden cabinets. It's also one of the recommended spots to get famous Portugal-made soaps.
5
CORK & CO.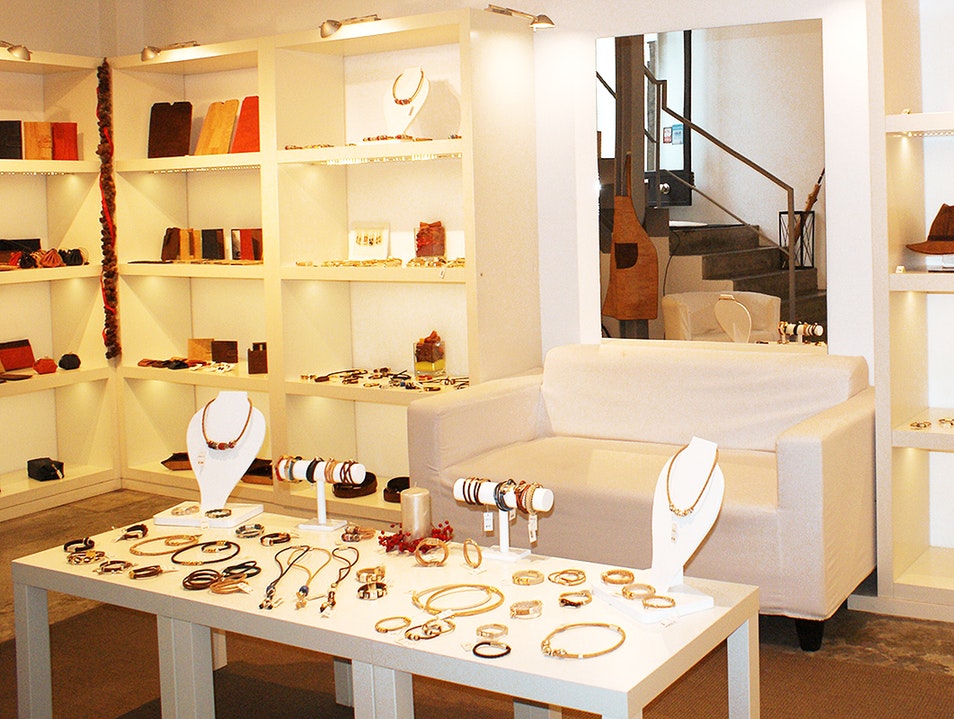 Rua das Salgadeiras, 10 (Bairro Alto)
Well located on a quiet street in Bairro Alto, where you'll see that anything is possible with cork. The recyclable material that Portugal is known for, thanks to its delicious wines, is exhibited here in a fashionable style, as accessorial furniture.
6
SOUL MOOD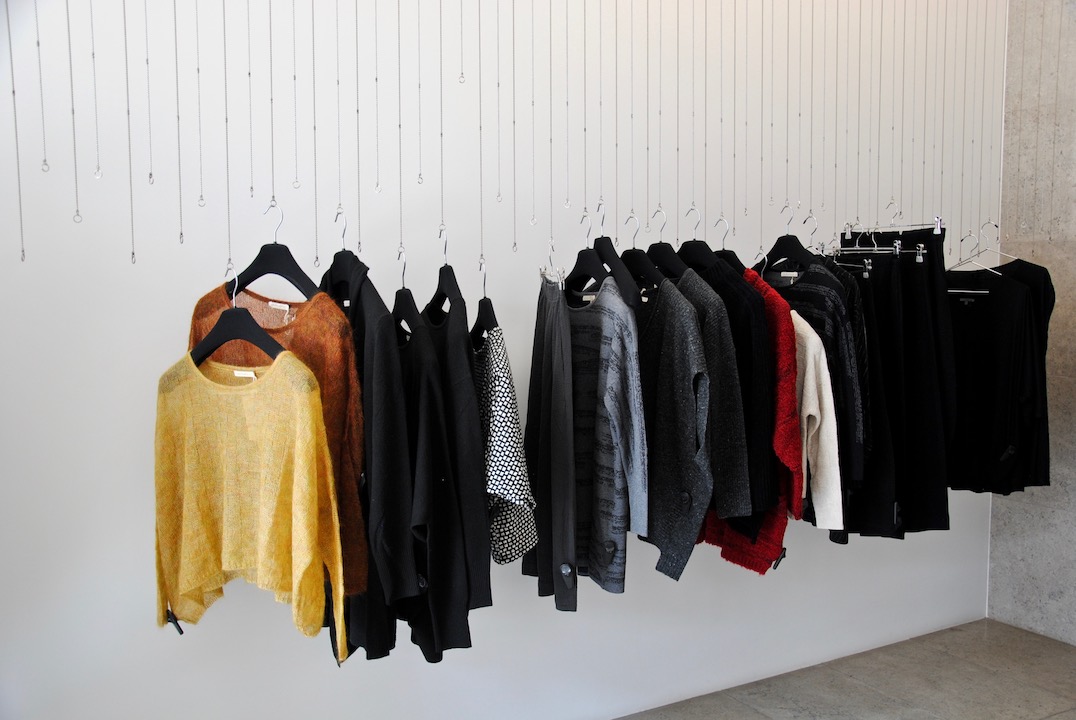 Travessa do Carmo 1
The shop hosts contrasting designs by Sarah Pacini and Hannes Roether – but it's the super-flexible leather bags that are the biggest catch: a huge, huggable black clutch; including a strikingly elastic and soft saddlebag. Unique and smooth, they are handcrafted in-store, and not sold online.
7
LOJA DA BUREL
Rua Serpa Pinto, 15B (Chiado)
Perhaps not as distinguished as cork, but also a genuine Portuguese product, is the wool from the central Serra da Estrela mountain range. In this boutique, it's put to inventive appliances, like protective tablet covers, backpacks, and rugs.
8
LOJA DAS CONSERVAS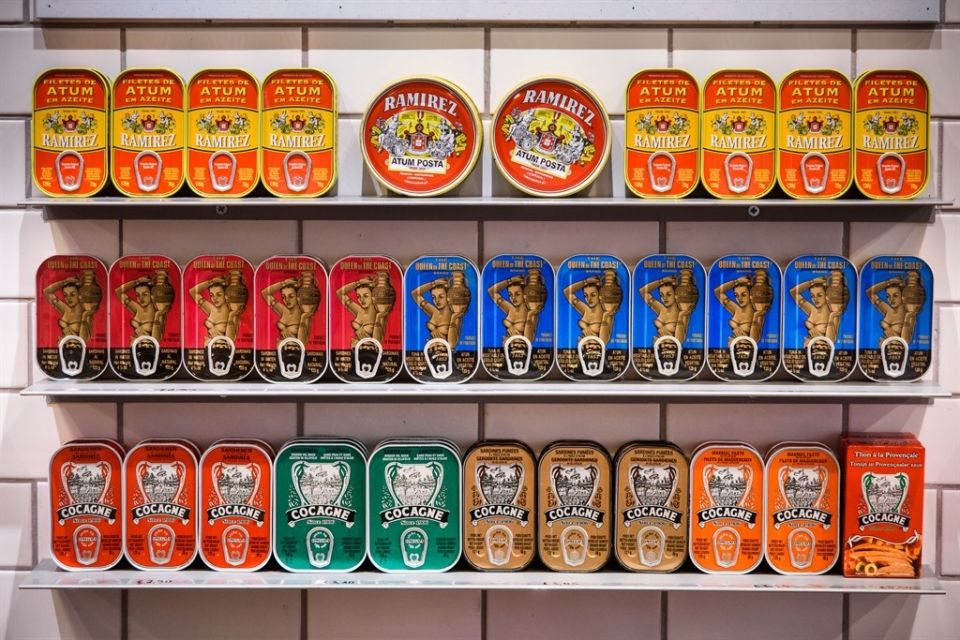 Rua do Arsenal 130
'Fish for sale in an art gallery', that's how the vigorous staff describes the polychromatic selection of canned tuna, octopus and sardines in this booth. It hardly sounds like an alluring premise –brined or oiled fish – but the cute and tiny tins in oval shape (wrapped in designs going back 100 years) may make the most delicious and relatable gift from this seafood-obsessed city.
9
BERTRAND
Rua Garrett, 73-75 (Chiado)
It may look like an ordinary old bookstore, but as you'll see on the tiled façade, it was founded in 1732. That makes it the world's oldest bookstore, and the Guinness World Records certificate on the left from entrance confirms this. It's an ideal place to look for translated Portuguese literature from names like Nobel winners such as José Saramago or Fernando Pessoa.
10
TOUS (OURIVESARIA ALIANÇA)
Rua Garrett, 50 (Chiado)
For over 100 years, this was the jewelry shop "Ourivesaria Aliança," and that's the name can still be seen on the plate. Although it was taken over by Spanish brand Tous in 2012, the interior was kept untouched. It remains as one of the Lisbon's beautiful boutiques, a royal Louis XV-style spot which is an Instagram favorite of tourists.