If you're visiting Lisbon for the first time, you may not know all the fine details about the city. However, there are a few important points to know before you start visiting Lisbon.
Luckily, you can find the most popular mistakes that tourists make in this guide. Then, you can become prepared before you arrive at this beautiful city.
Let's start.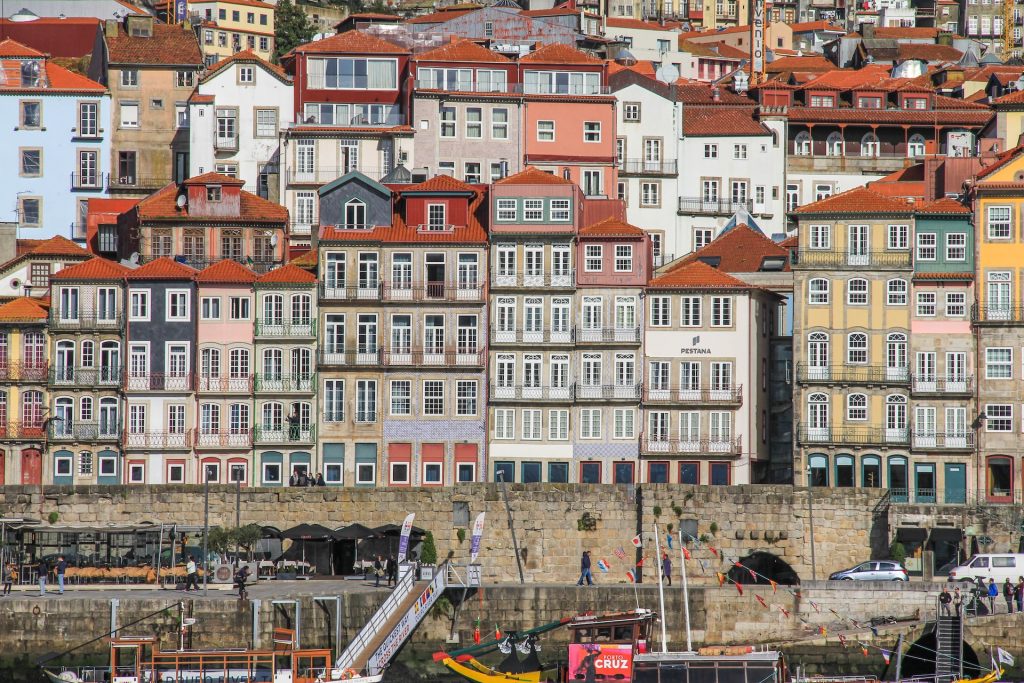 1. Not Bringing Comfortable Shoes To Walk With
Portugal, and Lisbon too, has streets full of cobblestones, which makes it difficult to walk without comfortable shoes. In addition to that, the country is built on hills, so, you'll sometimes need to walk down the slopes while traveling. Some streets in Lisbon are also narrow, making it hard work to walk on the streets. This is why wearing shoes with great grip will both save your day and the well-being of your body. Wearing such shoes is important not only on sunny days but on rainy days as well. A quality pair of shoes will save you from falling while walking along slippery roads.
2. Confusing Spanish with Portuguese
First things first, the official language in Portugal is Portuguese, not Spanish. Also, there are big differences between these two languages. So, don't assume that the locals will understand you when you speak to them in Spanish. Because of this, it'll help you a lot if you learn a few phrases in Portuguese before you come to the country.
Below you can find some of these basic phrases that will be helpful in your travel.
Hello: Olá
Yes: Sim
No: Não
Thank You: Obrigado (said by men), Obrigada (said by women)
Please: Por Favor
Good Morning: Bom dia
Good Afternoon – Boa tarde
Good Night – Boa noite
Goodbye – Adeus
How Much?: Quanto custa?
3. Forgetting To Use Sunscreen or Bring Rain Jacket
Note that the sun is really strong in Portugal especially from noon until three p.m. For this reason, applying sunscreen becomes quite crucial to avoid sunburnt. Furthermore, you may even need to reapply it during the day because of the strength of the sun. This is the case in summer but you'll need it in springtime as well.
In addition to sunscreen, bringing a hat with you can protect you from harmful sunlight. Having said that, carrying a rain jacket while exploring the city won't hurt. You may be caught in the rain although it's mostly sunny in the country.
4. Overtipping Waiters in Restaurants or Taxis
It's not a necessity to tip waiters or taxi drivers in Portugal unlike countries like the US. Usually, when people do this, they leave a few coins as a tip. So, there's no fixed percentage expected to pay for the waiters.
5. Waiting for the Santa Justa Elevator
This is one of the mistakes that tourists fall for. The elevator brings you upstairs to enjoy a great view. However, there are always long queues in front of the elevator, and furthermore, they charge you to hop on this elevator.
However, you can simply enjoy the view without having to pay for the elevator or standing in a long line. Simply, you can take the escalators from Rossio Station to the Carmo Convent. You then need to pass inside a restaurant to reach the view. Finally, you'll see the same view that the Santa Justa Elevator provides.
6. Thinking That Bread and Water are Free
So, restaurants charge you when they bring bread or olive before or along with the meal. Also, water is not free: you need to pay for the bottle of water or for the refilling of your glass. If these are the things you want to consume before the main course arrives, it's totally fine. If not, you can simply tell the waiters that you don't want bread and olives. Then, you'll not be charged for these.
7. Not Using an Uber
Mostly, tourists forget or don't know about the existence of Uber in Lisbon. Well, it definitely exists and is legal in this city. What's more, it's quite affordable and sometimes more convenient compared to taxis or other transportation means. Also, you'll know how much you'll be charged before you take the trip. Especially if you're with a few friends, it may sometimes cost less than public transportation. You can simply download the app and start using it.
8. Not Buying a Lisboa Card
Lisbon Card (also known as Lisboa Card) is for tourists who can use it for a few days. You can choose one among three options: a 24-hour, 48- hour, or 72-hour ticket. The card allows you to have free travel in all transportation methods. Depending on the type of card, you pay a certain amount. Besides transportation, the card also allows you free entrance to certain attractions such as the National Tile Museum and The Jeronimos Monastery. So, if you have a tight schedule and plan to use public transportation mostly, you can definitely consider buying a Lisboa card.
9. Trying the Pastéis de Nata Only Once
Pastéis de nata is a traditional dessert in Portugal. It's a dessert filled with yellow custard. However, tourists mostly try it once in one place (usually only in Belém), and they stop. However, you should definitely try this delicious dessert in many different cafés and bakeries. It's really worth trying this traditional delicacy more than a few times.
10. Not Being Wary of Pickpockets
Portugal is a very safe country, however, it doesn't mean that there are no instances of pickpockets. As a tourist, while exploring the city, be aware of your surroundings especially if you're in a crowd, and check your bag. It's also better to keep your bag on your lap when you're in a café or restaurant.