Like many things in Lisbon, Portuguese food is a special part of Portuguese culture. Lisbon Michelin restaurants offer you these delicacies when you come to Lisbon. There are 33 Michelin-starred restaurants in Portugal, and 10 of them are located in Lisbon. The chefs of these restaurants are world-class. 
If you're interested in learning more about these restaurants, check out this Michelin guide Lisbon. 
The best Michelin star restaurants in Lisbon are:
Alma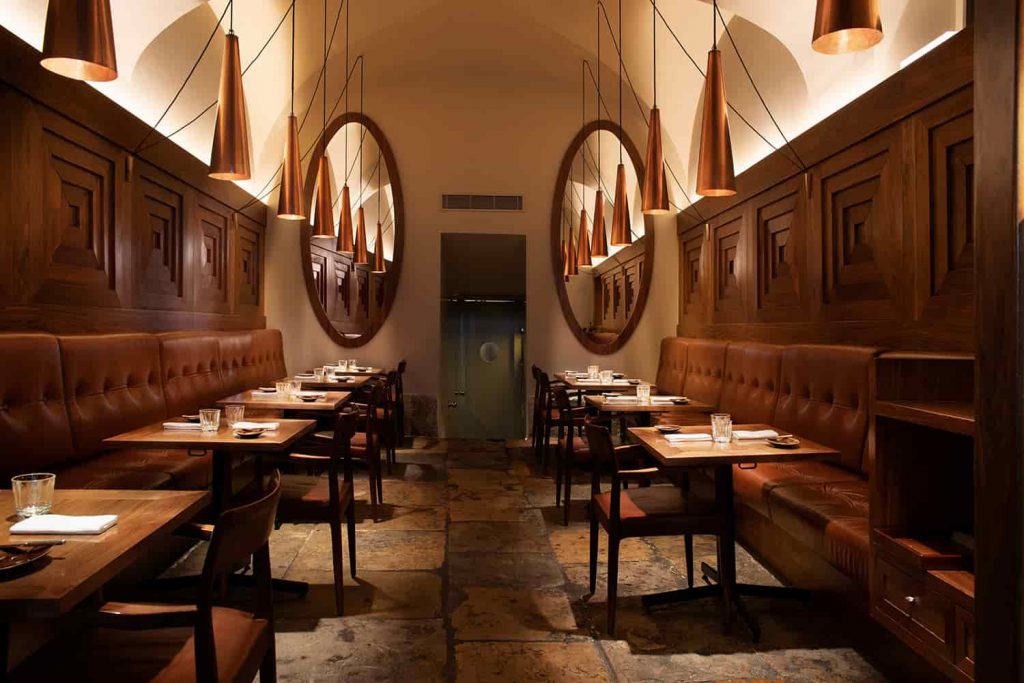 Alma is one of the Michelin star restaurants in Lisbon located in the Chiado district. It had been a warehouse before it was turned into a restaurant. Here, you can try different tastes including Mediterranean, traditional and international dishes. 
The chef of this restaurant, Henrique Sá Pessoa, offers four tasting menus and won the star for the first time in 2017. The chef mixes Asian touches with his international experiences with cooking. The menus and food offered here include a la carte, Costa a Costa, five courses, and Alma.
Address: Rua da Anchieta, 15 Lisbon 1200-023
Belcanto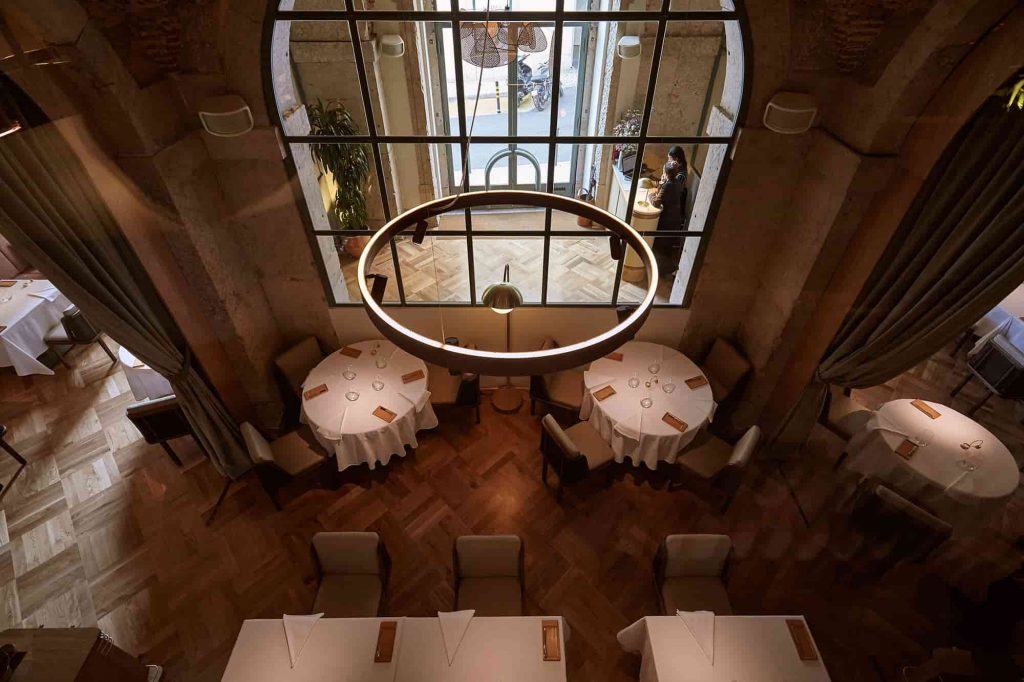 Belcanto is another Michelin star Lisbon restaurant located in Chiado on São Carlos Square. It has been serving as a restaurant since 1958. The restaurant's chef José Avillez joined in 2012, and he brought two stars within three years. The chef offers an à la carte menu and two set tasting menus. He uses both fresh and traditional products while cooking his specialties. So, you'll usually find national food in this restaurant, but Avillez combines tradition with original experiments. 
The architecture of the restaurant also attracts its visitors with its chandeliers and stone ceilings.
Note that you have to make a reservation a few months ahead, to enjoy this one of the best restaurants Lisbon Michelin. 
Address: Rua Serpa Pinto 10, Lisbon, 1200-410, Portugal
Fifty Seconds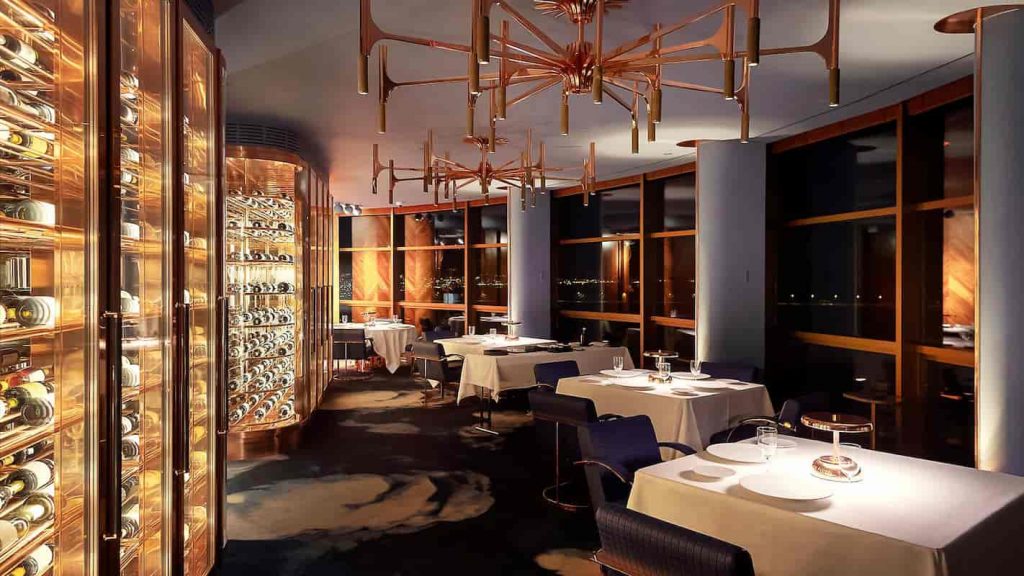 This one offers you a restaurant experience from 120 meters from the ground. Fifty Seconds is located in Vasco de Gama tower, and at the top of the Myriad by SANA hotel. Considering that height, you enjoy great views of the Tagus river and the city. 
This Lisbon Michelin star restaurant offers Mediterranean cuisine with special and original touches. The restaurant's Spanish chef Martín Berasategui has 10 Michelin stars by himself in total. Here, the chef provides à la carte menus as well as two other menus. One of them is a seven-course and the other ten-course tasting menu. These are prepared with local products cooked with special and modern techniques. 
Do you know why this Lisbon Michelin restaurant is called Fifty Seconds? It's because it takes fifty seconds to finally reach this restaurant via an elevator. 
Address: Cais das Naus, Lisbon, 1990-173, Portugal
Eleven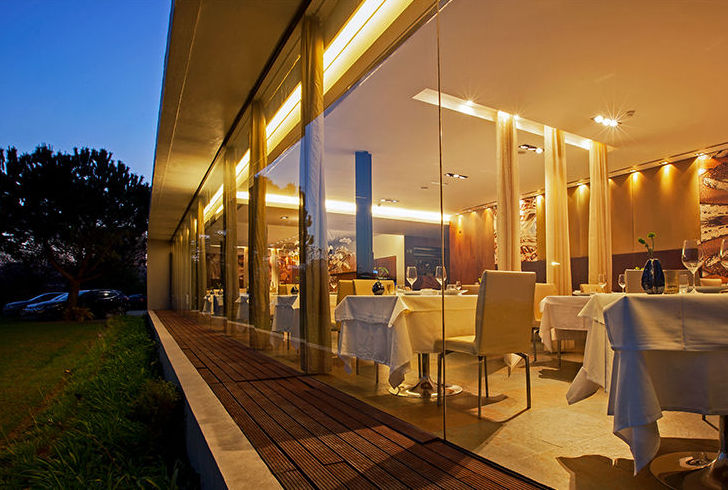 Eleven is the first restaurant in Lisbon to earn a Michelin Lisbon star. Joachim Koerper is the chef of this elegant restaurant, and he usually comes out of the kitchen to conversate with customers. 
The restaurant offers you a view of green including Parque Eduardo VII. Menus provided here include a la carte, two tasting menus, and a Lobster menu. You'll find here touches of Mediterranean cuisine combined with fresh products. Lunch and dinner are available as well. Also, the menus in Eleven change from season to season while keeping some aspects like lobster. 
Wondering why this restaurant of Michelin star in Lisbon is called Eleven? Well, it stands for the eleven friends including the chef who took the first step in this venture. 
Address: Rua Marquês de Fronteira, Lisbon, 1070-051, Portugal
Loco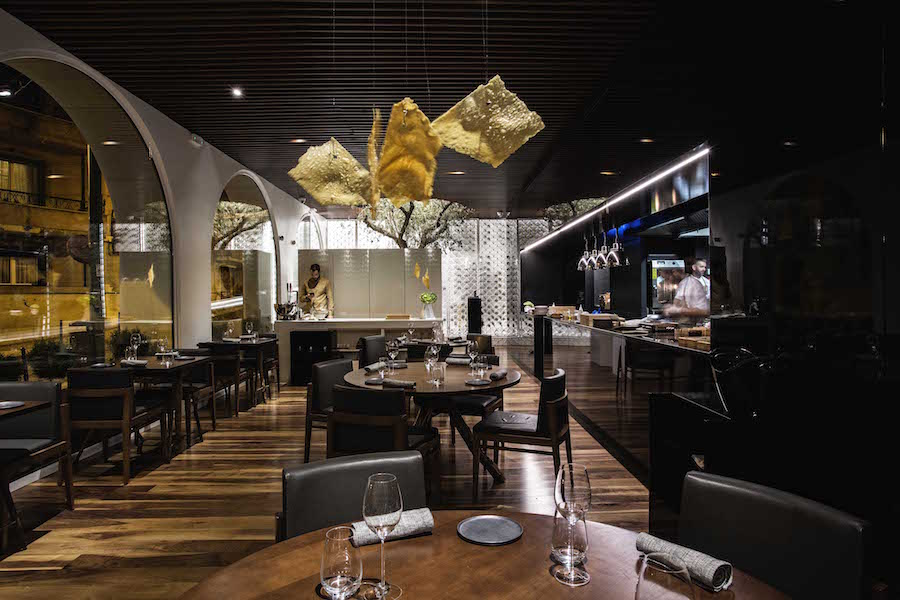 The head chef of this Michelin star Lisbon restaurant is Alexandre Silva who offers a 16-course tasting menu. Also, this is the only tasting menu in this restaurant. Silva gives importance to using seasonal, fresh, and organic ingredients for his dishes. 
The restaurant was opened in 2015 and is located near Basílica da Estrela. Inside the restaurant makes you feel part of it. For instance, there's an open kitchen where you can see the dishes being cooked. So, this is where its name comes from: in Latin, "in loco" refers to "in front of". Waiters' ways of serving the dishes may also surprise you as well. This is one of the exciting elements of this restaurant. The other unique element is the olive tree that is attached to the ceiling. 
Address: Rua dos Navegantes 53 B, Lisbon, 1200-731, Portugal
100 Maneiras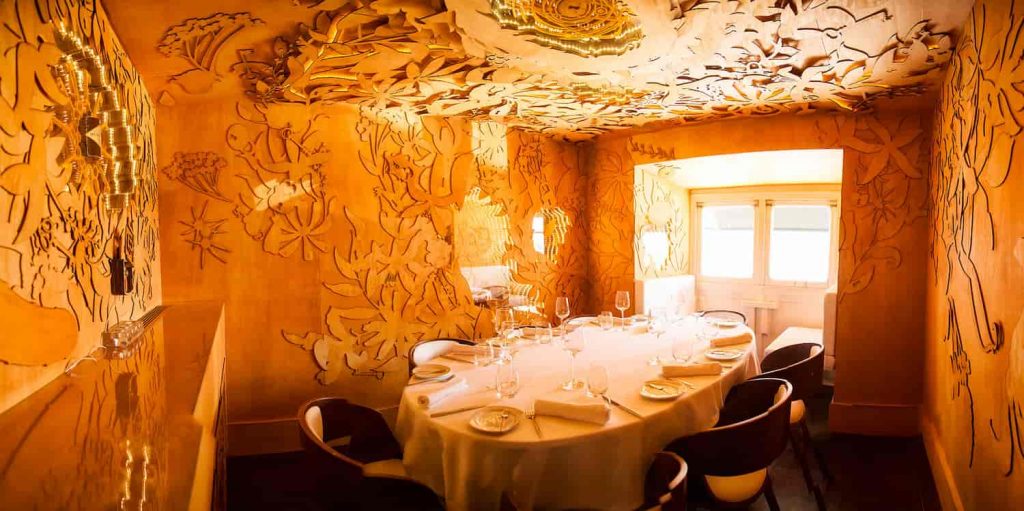 100 Maneiras is another one of the Michelin star restaurants Lisbon 2022. The chef Ljubomir Stanisic offers three tasting menus in 100 Maneiras. These menus are called A História, O Conto, and Ecos do 100. The menus carry some traces of the chef's homeland, Bosnia-Herzegovina. They also include French and Portuguese influences, too. Having a past of war in his country, the chef came to Portugal, and now, he's a famous name in Portugal. 
Address: Rua do Teixeira 39, Lisbon, 1200-459, Portugal
So, these are the Michelin star restaurants in Lisbon Portugal. Don't hesitate to pay a visit to them as they're just perfect.