Portuguese breakfast is not a unique or different type of breakfast from most breakfasts in Europe. So, it's a typical breakfast around the world.
A typical Portuguese breakfast includes coffee and bread. Bread may come in different shapes and types though.
In this guide, we'll provide you with the basics of breakfast in Portuguese.
What Is a Portuguese Breakfast?
Usually, you'll find bread, jam, cheese, ham, and milky coffee as breakfast in Portugal. Portuguese bread may be toasted or sliced, and can also be a croissant.
When you're at a café, a pastelaria, the cheapest option for breakfast is a slice of toast. Another option is to order a sandwich. You can have them with cheese, ham, or both. Usually, the popular bread type for sandwiches is the small bread roll. There's also the "croissant misto" that's served with Portuguese ham and cheese inside. A toasted sandwich is another popular option, too. There's also cheese and ham inside, and butter on the outside.
When you're at home, this can a bit change. Some people eat cereal, egg, fruit, or muesli instead of the ones above. Oats and yogurt are other popular choices for traditional Portuguese breakfast at home.
Toasts with peanut butter, jam, and chocolate spreads are other popular breakfast Portuguese options at home.
When you're staying somewhere like a hotel, you'll have access to more options and international options, too.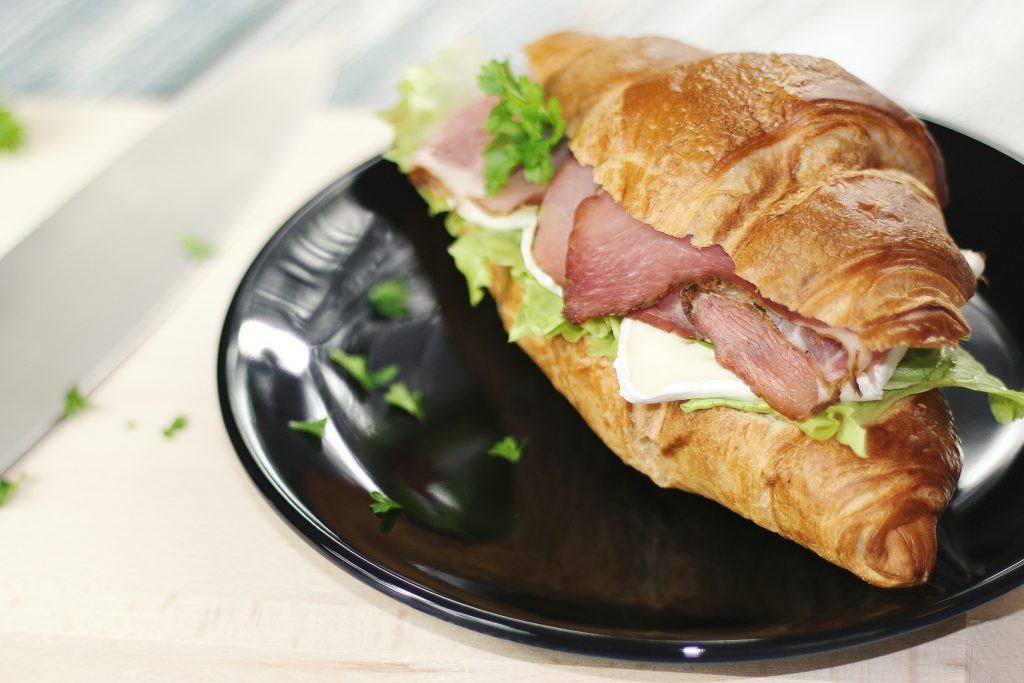 What to Drink for Breakfast in Portugal
Coffee and fresh juice are two of the common drinks for a Portuguese breakfast. Portuguese people prefer to drink coffee with milk in the morning. Coffee types drunk at breakfast include galão, meia de leite, and abatanado.
Galão comes in a large glass with an espresso shot and milk inside. Meia de leite is like latte. Served in small coffee cups, it includes half milk and half coffee. Abatanado is simply a black coffee, similar to espresso, but a bigger one. There's espresso and hot water inside. Thus, drinking coffee is important for breakfast Portuguese.
Fresh orange and apple juice are other alternatives to drinking at a Portuguese breakfast.
Where to Eat Breakfast in Portugal
You have a few different options in terms of the types of places to have breakfast in Portuguese. Breakfast bars and gastro cafés are available in Portugal. However, you can enjoy the traditional Portuguese breakfast at a pastelaria. A pastelaria serves like a mixture of different shops. These include a coffee shop, restaurant, pastry shop, and bar. A pastelaria is easy to find anywhere in villages and towns as well.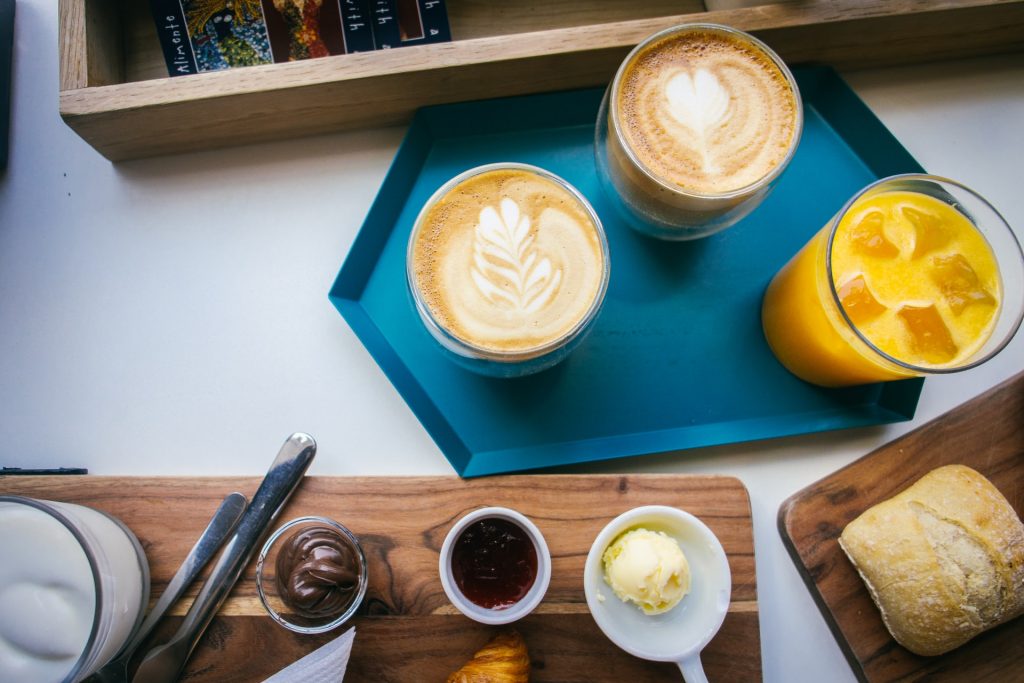 FAQ
What about Pastries and Sweets at a Portuguese Breakfast?
People in Portugal usually eat sweets and pastries at later hours like 11 a.m. Still, they'll be ready to order if you're at a café or a pastelaria.
Is it possible to find an English breakfast in Portugal?
Yes, you can find English breakfast in Portugal, especially in tourist areas. In these areas, you'll find various cafés that offer food for tourists. However, prices and the quality of such breakfasts quite differ. So, it's better to visit a quality one to get a nicer experience.
Can I find Americano or filtered coffee in Portugal?
Sadly, it's not that easy here to find the standard filtered coffee and Americano we all know worldwide. They usually serve coffee in small mugs, and Abatanado is the most similar one to Americano. Yet, this one doesn't have as much water as a normal Americano includes. So, it's a bit stronger than a usual Americano.
Is there a habit of brunch in Portugal?
Brunch is not a typical Portuguese breakfast. However, there are lots of places that offer brunch in Lisbon. Mostly, the younger generation prefers such places.
Is it hard to find specialty coffee in Portugal?
Although specialty coffee is not popular in breakfast Portuguese, it's easy to find them in big cities like Lisbon. Such places offer lattes, flat whites, and Chemex. They're also available in Porto and some towns in the Algarve. However, it's a bit hard to find such coffees outside of these bigger areas.
Well, you've probably received the answer to the question "What is a Portuguese breakfast?" It's not a unique one, but delicious when you try it at a pastelaria. We hope you enjoyed the article.