If you want to relax at a spa, Lisbon offers several hotels for this. Each of these hotels offers other amenities besides a spa and massage. You can be sure that you'll have a great spa experience in these luxury hotels in Lisbon.
To assist you in making the best decision for your relaxing vacation in Lisbon, here are some of the greatest spa hotels and day spas you can experience across the Portuguese capital.
---
MYRIAD by SANA Hotels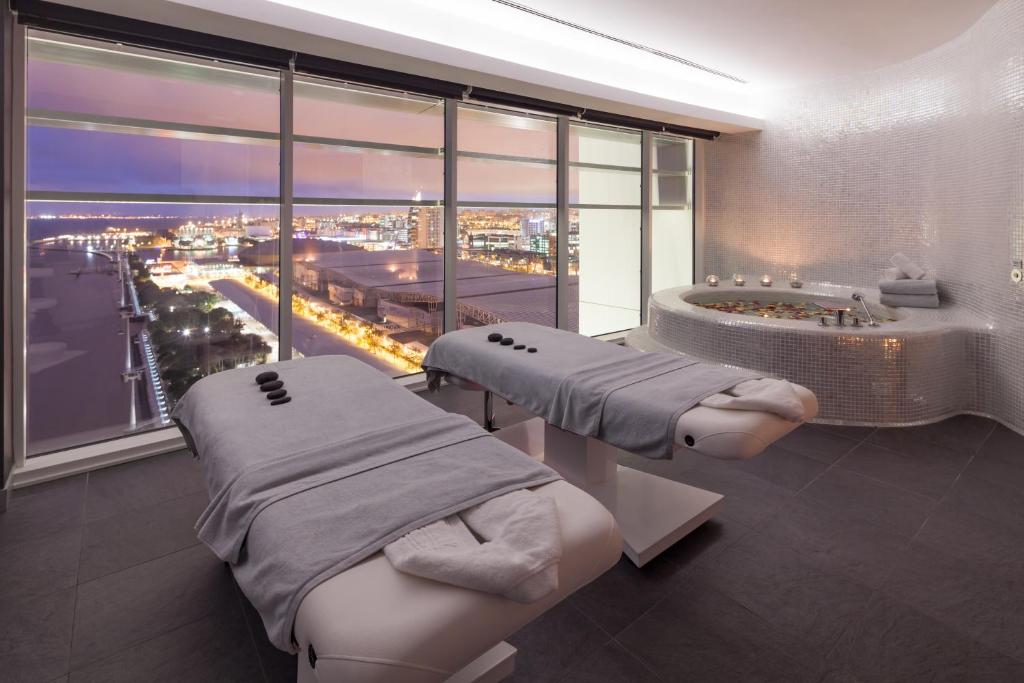 MYRIAD is one of the famous hotels that offer spas in Lisbon. It offers you panoramic views of the city and the Tagus River.
There's a restaurant, bar, and an indoor pool with Portugal spa and fitness amenities in the hotel. The rooms provide snacks, cocktails, a TV, and an espresso machine. In the indoor pool area, there's also a massage area as well. The SPA service provides you with several treatments. There is also a hammam, sauna, fitness, and wellness center as well.
The hotel is quite suitable for you if you've just landed at the airport. It's only 10 minutes away from the Lisbon International Airport by car.
Address: Cais das Naus, lote 2 .21.01, Parque das Nações, Parque das Nacoes, 1990-173 Lisbon, Portugal
---
Altis Belem Hotel & Spa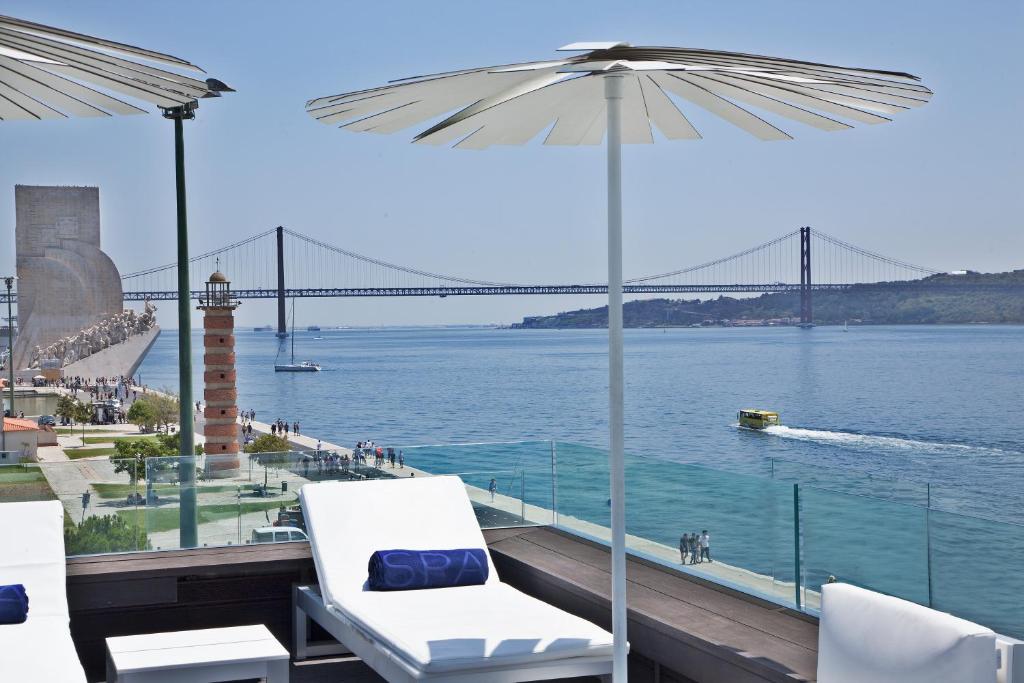 The Altis Belem Hotel and Spa is a designed hotel with a superb riverbank position that is popular with aesthetic tourists visiting Lisbon. A Michelin-starred restaurant, a trendy bar, and what is undoubtedly Lisbon's greatest spa contribute to the luxurious ambiance.
The spa at the hotel is the main reason you'd visit there. Visitors pay a premium to enjoy the facilities and amenities, which include sensory showers, Turkish baths, and a wide selection of beauty procedures, massaging, and body therapies. On the sun terrace, you may enjoy a variety of therapies.
Address: Doca do Bom Sucesso, 1400-038 Lisboa, Portugal
---
Pestana Palace Lisbon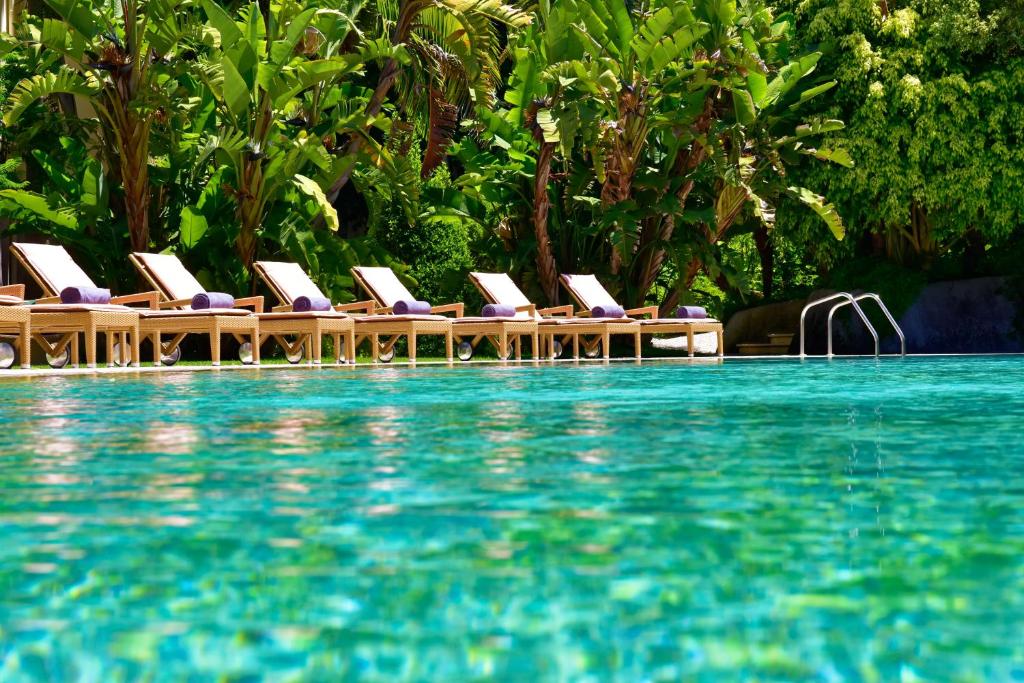 You can experience one of the best Portugal spas in Pestana Palace. It's another five-star hotel located in Lisbon. In fact, it's a real palace from the 19th century. It offers great views of the Tagus River as well.
Pestana Palace has a wellness center, a sauna, and two swimming pools. The rooms are equipped with a minibar and a flat-screen TV. A poolside restaurant is also available in summer.
Other amenities in this spa resort Portugal include a hot tub and a steam bath. The spa area of the hotel is quite spacious and was awarded the World Luxury Spa award. There are two swimming pools, a wellness center, and a sauna in the hotel. The pools are available both inside and outside of the hotel building.
Pestana Palace is close to Belém Tower and Hieronimyte Museum.
Address: Rua Jau, 54, Alcântara, 1300-314 Lisbon, Portugal
---
Corinthia Lisbon
One of the great Lisbon spa spaces, Corinthia Lisbon is located very close to the Lisbon Zoo Metro Station. It includes the largest spa place in Lisbon, and it has two restaurants. This is another five-star hotel in Lisbon. The spa area covers a space of 3000 m2. Massage in Portugal can be best experienced in Corinthia Lisbon with the massage therapies and several treatments. These include facial treatments, hot tubs, and mesotherapy.
The hotel has one swimming pool, airport shuttle, and family rooms.
Address: Av. Columbano Bordalo Pinheiro, 105, Campolide, 1099-031 Lisbon, Portugal
---
Olissippo Lapa Palace
The five-star hotel is located in a building dating from the 19th century. It overlooks the Tagus River. The spa area is quite expansive, there are both indoor and outdoor pools in the hotel as well. There are also a Turkish bath and a sauna.
Rooms of the hotel offer satellite TV, a bathroom, and mostly a balcony with a river view.
The amenities include two swimming pools, free parking, a spa, and wellness center, and a hammam.
Address: Rua do Pau de Bandeira, 4, Estrela, 1249-021 Lisbon, Portugal
---
EPIC SANA Lisboa Hotel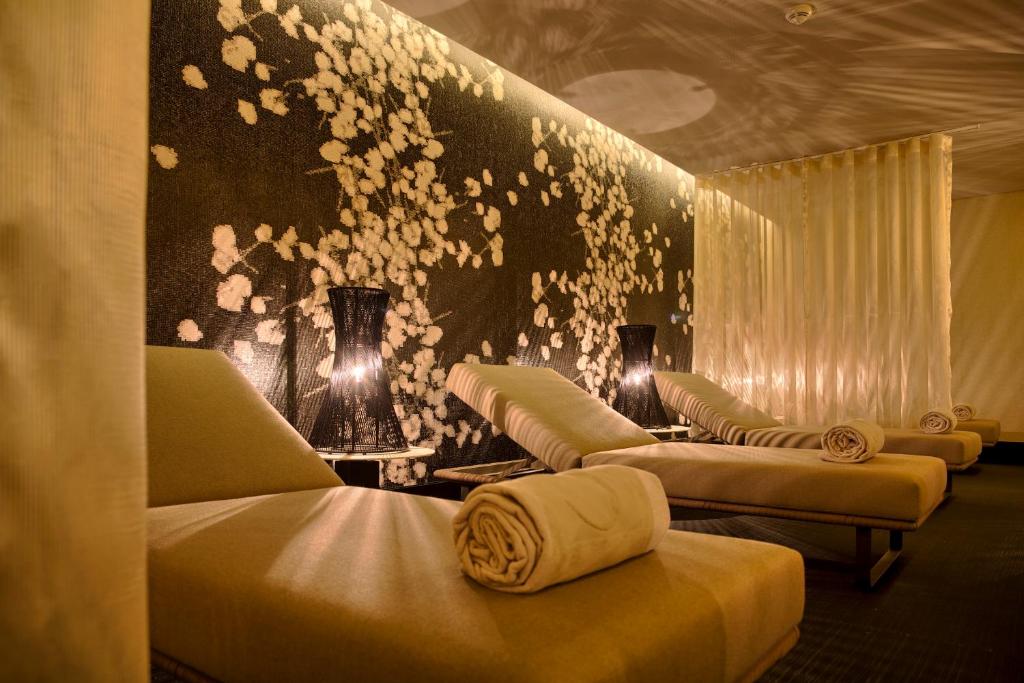 Another spa Lisbon hotel is EPIC SANA, located around the area of Amoreiras, near the metro station of Marquês de Pombal. It offers a rooftop pool as well. There are also meeting rooms for business interests as well. You can enjoy both the indoor and outdoor pools as well as spa Portugal and massage.
Epic Sana has a total of 311 guestrooms. They are all soundproofed and include comfortable pillows, free WiFi, and 7/24 room service.
Address: Av. Engenheiro Duarte Pacheco, 15, Santo Antonio, 1070-100 Lisbon
---
The Vintage Hotel & Spa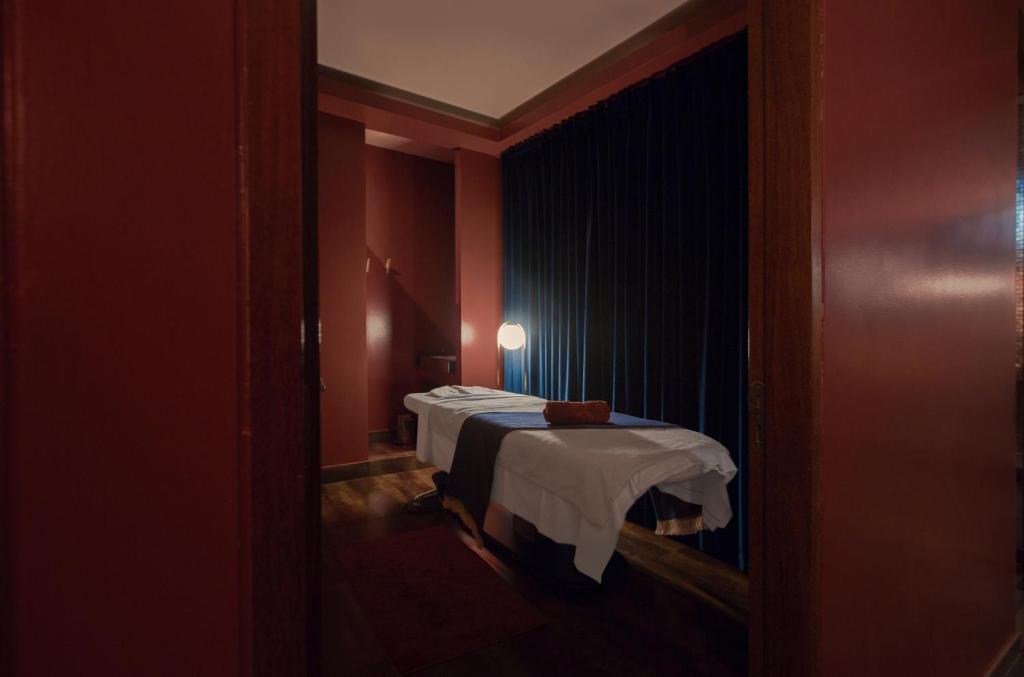 This one is another five-star hotel near Avenida da Liberdade. It includes a spa and fitness center as well as a rooftop bar and heated indoor pool. You can get spa services in this indoor pool and treatment rooms. It also offers a gym as well. Sauna, hammam, and massage are other amenities the hotel provides.
The hotel has a restaurant called The Blue Restaurant that serves traditional Portuguese meals. There's also the Lobby Bar where you can get drinks like wine and cocktails.
Address: Rua Rodrigo da Fonseca, 2, Santo Antonio, 1250-191 Lisbon, Portugal
Enjoy your stay in Lisbon! If you looking for hotels with pools, you can check our Best Lisbon Hotels with Swimming Pools article.