Coworking spaces in Lisbon are great places for digital nomads, freelancers, and many others who want to work in a different place.
Many places are available in Lisbon for you to work in and enjoy your time with social gatherings and events. You can find these coworking spaces in many areas throughout the city.
The list below introduces you to some of the best coworking spaces in Lisbon. Take a look at the list and decide on the one that benefits you best.
Impact Hub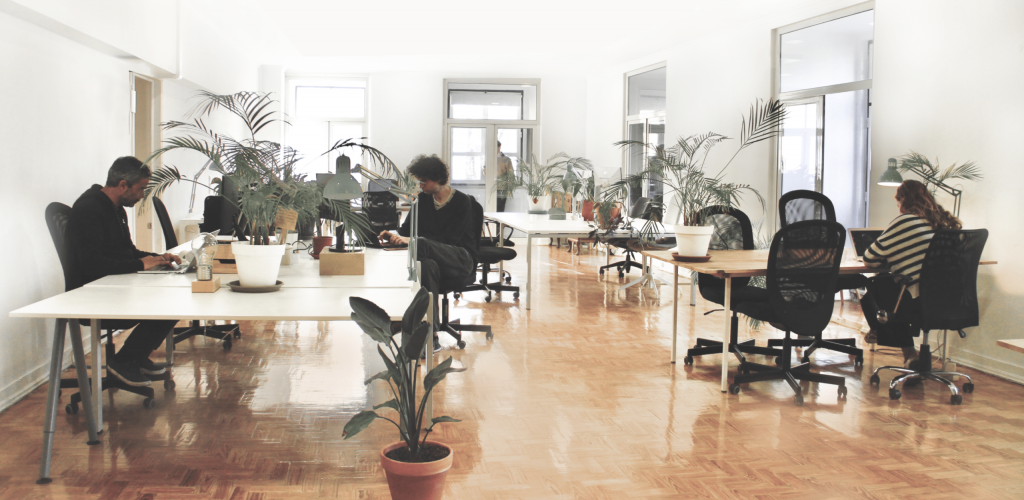 Impact Hub is a top coworking space for people around the world. Its other branches take place in more than 50 countries. Especially, freelancers and entrepreneurs use this place frequently. Impact Hub also offers a free trial day for you to try if it suits you. Not to mention that it's a comfortable and quiet coworking space Lisbon.
Here in Impact Hub, there are several meeting rooms you can rent. The internet is quite fast as well. There are weekly talks and lunches to socialize with other people if you wish to.
Address: Tv. Pedras Negras 1 1.º Direito, 1100-404 Lisbon, Portugal
---
Avila Spaces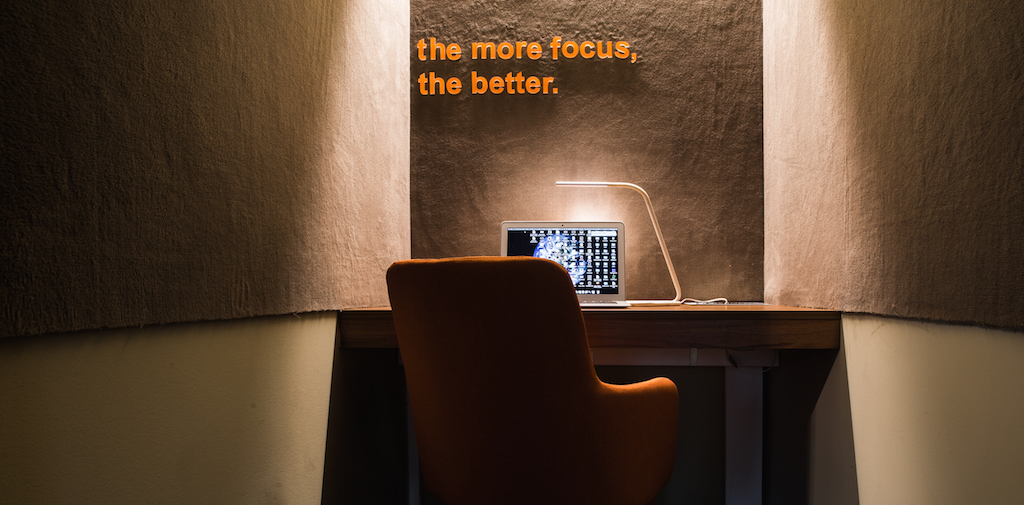 Lisbon coworking is not to be considered without Avila Spaces. In 2018 and 2019, it was chosen as the "Best coworking space in Lisbon". You can find private suites and meeting rooms in Avila Spaces. There's also a business lounge as well.
The fees vary between €138 and €350. It depends on which type of membership you subscribe to. It's located in the city center, making it easy to reach.
The place offers fast internet, free coffee, and an equipped kitchen as well.
Address: Av. da República nº 6 1º Esq, 1050-191 Lisbon, Portugal
---
Second Home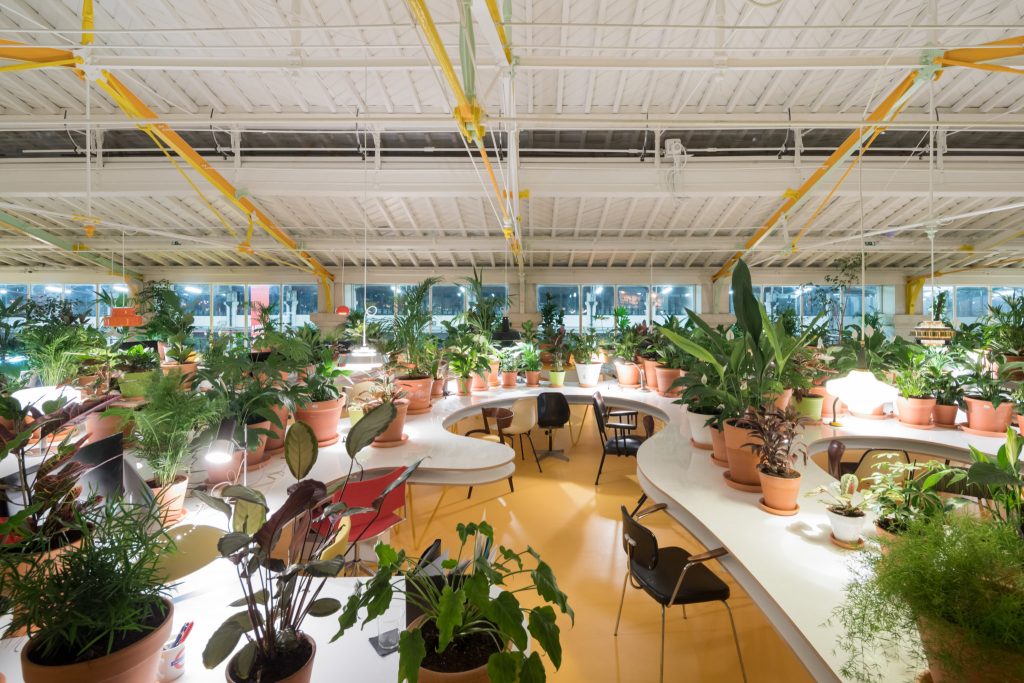 Second Home is a bit different from the other coworking space Lisbon because of the greenery it provides. It takes place on top of the vegetable and fruit market, Mercado da Ribeira.
Second Home hosts around 1000 plants. It really looks like a garden from outside. The natural light and the comfortable furniture make your working experience perfect. It's also a great space for startups as well.
Membership fees vary between €235 and €365.
Address: Mercado de Ribeira, Av. 24 de Julho 1o andar, 1200-479 Lisbon, Portugal
---
Village Underground Lisbon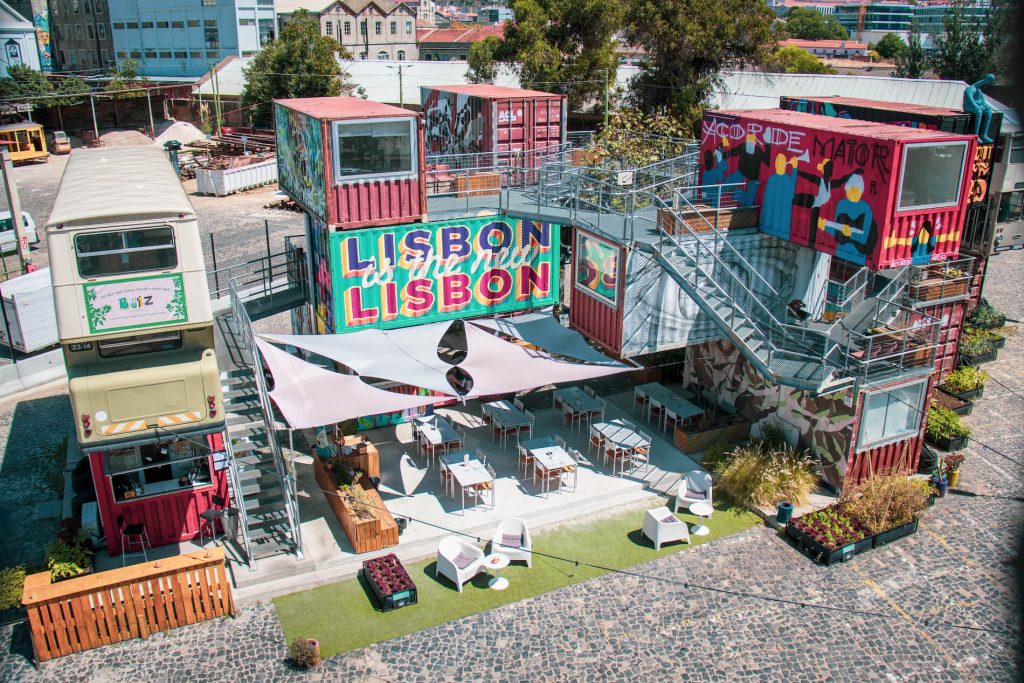 Village Underground Lisboa offers a good ambiance for the ones that choose this place to work in. This coworking space is also a bit different because of its design. It's located in shipping containers and two double-decker buses.
There are coworking spaces as well as a conference room and a restaurant. You'll have the scenery of Ponte de 25 Abril bridge. Note that above this platform there's a metro train. So, it is a bit noisy.
Address: Av. da Índia 52, 1300-299 Lisbon, Portugal
---
Lisbon WorkHub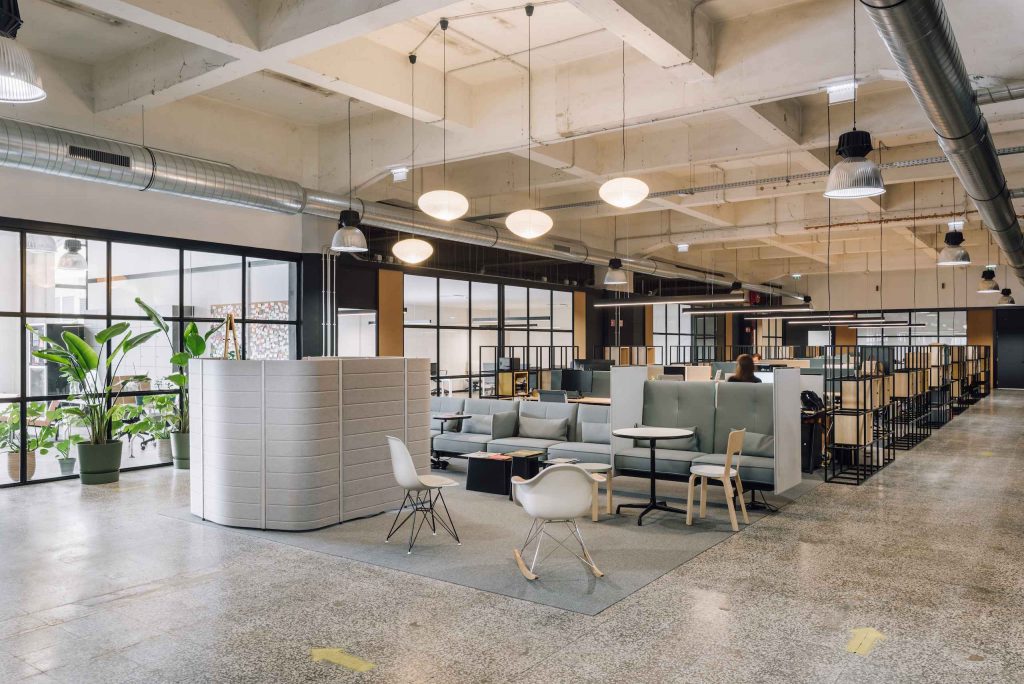 Lisbon WorkHub has been in service for its users since 2015, in the Marvilla neighborhood. Especially digital nomads prefer this coworking space Lisbon to work in. The place is spacious enough to feel comfortable while working. It's also possible to organize events and gatherings as well.
Lisbon WorkHub is open 24/7. It offers a fully-equipped kitchen and natural light from its big windows.
It's also affordable: the fee varies between €100 and €150.
Address: R. Tabaqueira A2, 1950-256 Lisbon, Portugal
---
Outsite Cowork Cafe Lisbon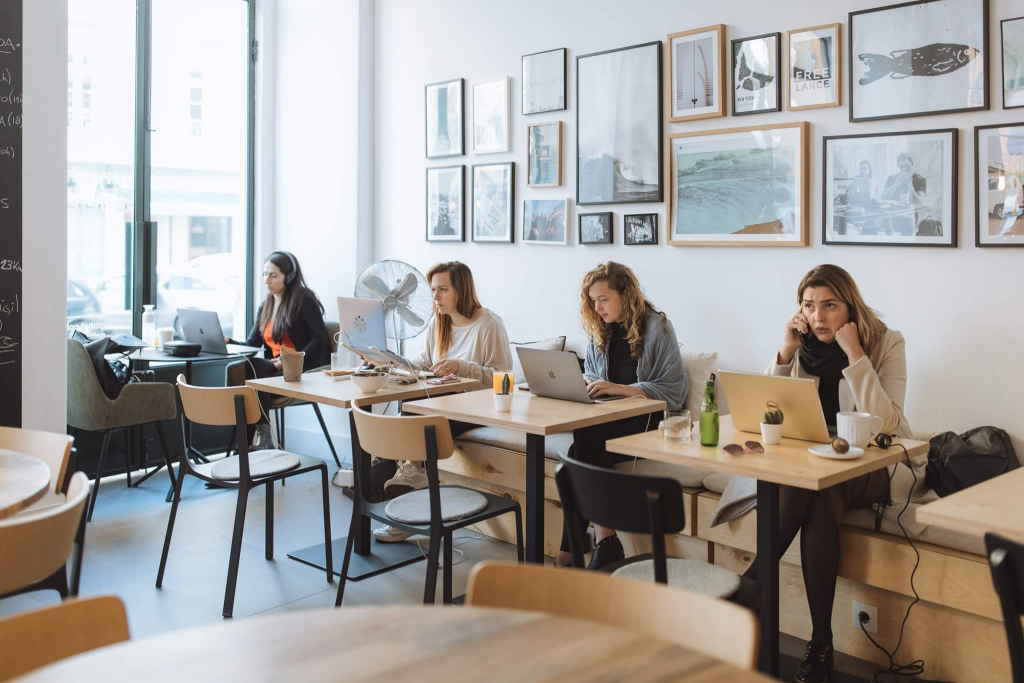 Outsite Lisbon is one of the great coworking spaces in Lisbon. It offers a comfy cafe and spaces to work as well as fast internet.
A place is also a great option for gatherings with your teammates. It also offers a fully-equipped kitchen and free coffee. It's also a coliving space for nomads and expats.
In short, it's very easy and comfortable to work inside this historic building. You'll enjoy great views there.
Address: Praça Duque da Terceira 24, Lisbon, Portugal
---
LACS Communitivity of Creators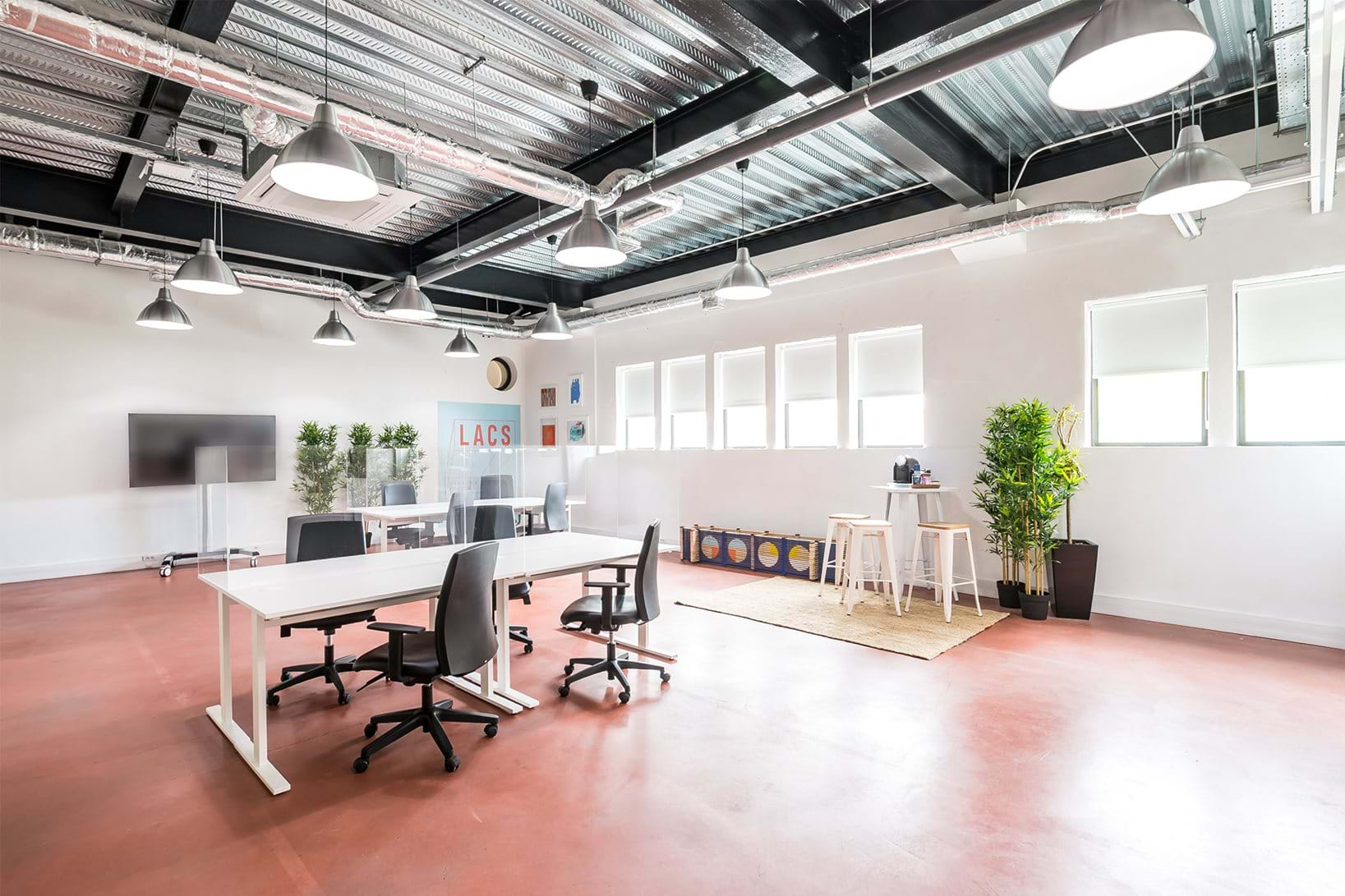 Here in LACS, you can find different types of spaces like ateliers and private studios. Its rooftop terrace is one of the attractions of this space. You can enjoy the view from this terrace.
You can use spaces for events or meeting rooms according to your needs.
It's also open 24/7, and there's a cafeteria and a bar.
Address: Rocha Conde de Óbidos, 1350-352 Lisbon, Portugal
Coworking spaces are the best places to improve your network if you have a job in Lisbon as a freelancer or digital nomad. We hope that you like our best coworking spaces in the Lisbon list.