Both local restaurants and the Michelin-starred ones are relatively cheap in Lisbon, and its rich cuisine ranges from special-blend soups to seafood and meat. Rossio Square is the vivid and central one to find selective diners. In its surrounding streets, you can find others of all sorts. If you want to dine listening to some Fado, you'll find many Fado restaurants in Alfama and Bairro Alto.
1
Pastéis de Nata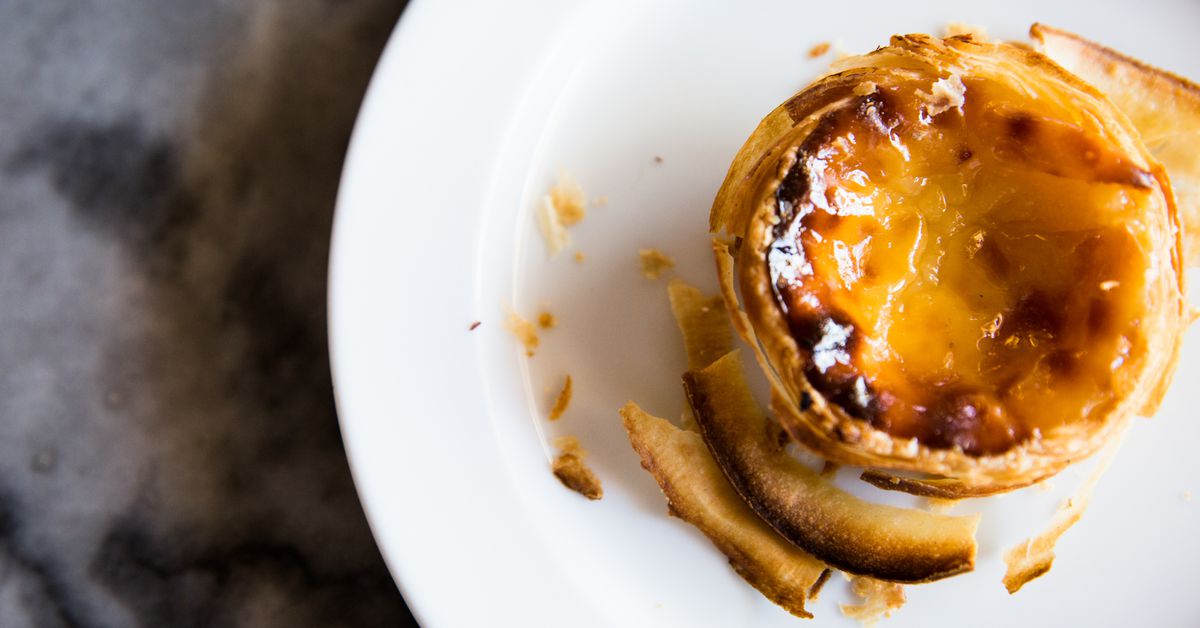 Renowned Worldwide, Pastéis de Nata are eggy custard tarts notable for their bright yellow color and creamy texture. The almost-burnt texture of the caramelization should not deceive you as its color does not impact the flavor.
2
Bifana Sandwiches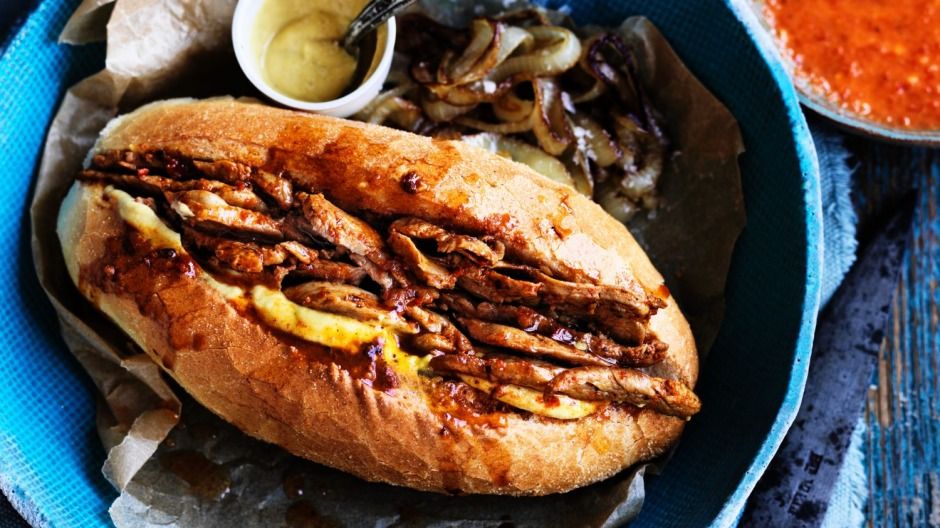 This iconic Portuguese sandwich is comprised of sauteed, marinated pork packed inside a crispy roll. Like a prego sandwich, this seemingly simple affair may have been enhanced by different flavors & sauces. So, follow the locals to locate the most delicious service.
3
Bacalhau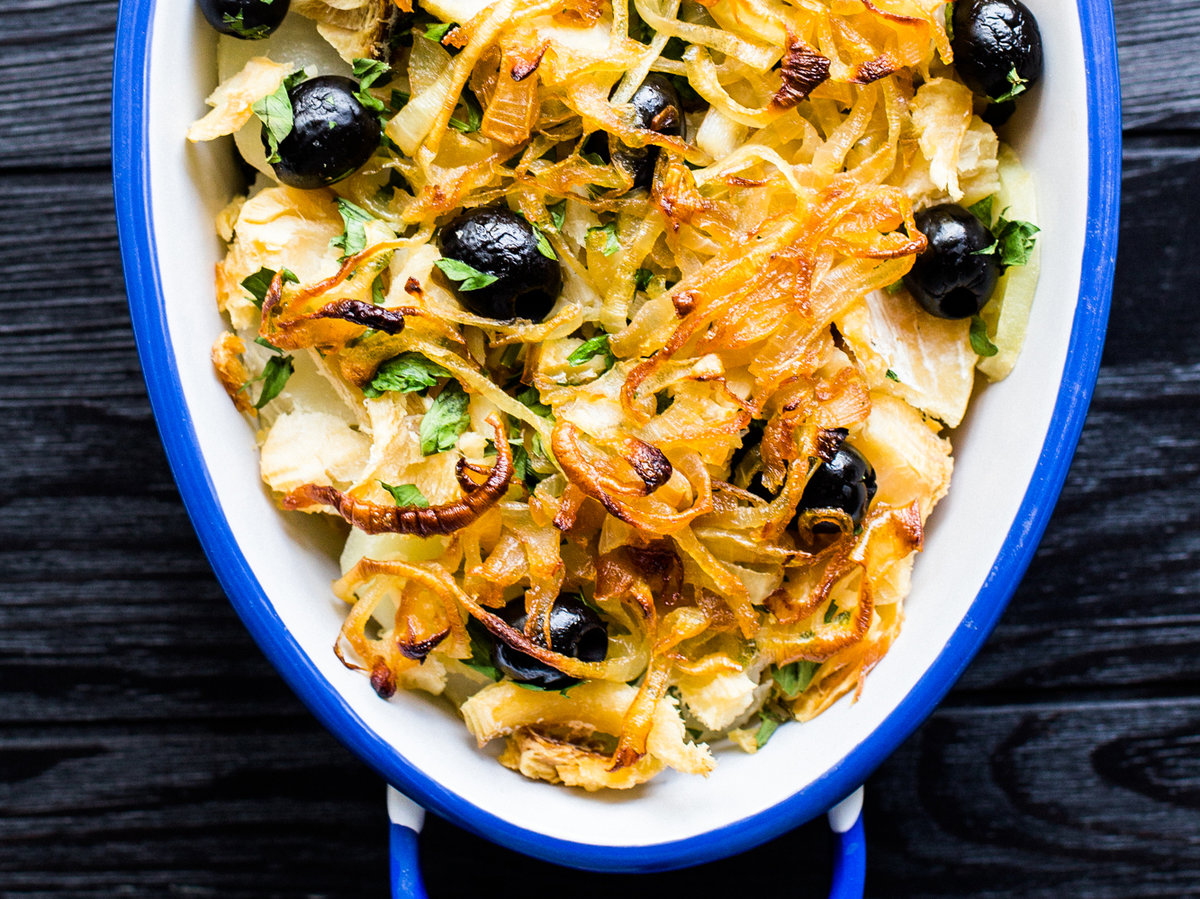 The long tradition of this salted fish goes back centuries when land-barren explorers ate preserved fish to consume the required nutrients during their long stays at sea. Such variants like Bacalhau à Brás with shredded cod mixed with potatoes, eggs, onions, chopped parsley, garlic, and olives for garnish and Pastéis de Bacalhau, fried crispy fish cakes with a mix of potatoes and herbs exist.
4
Sardines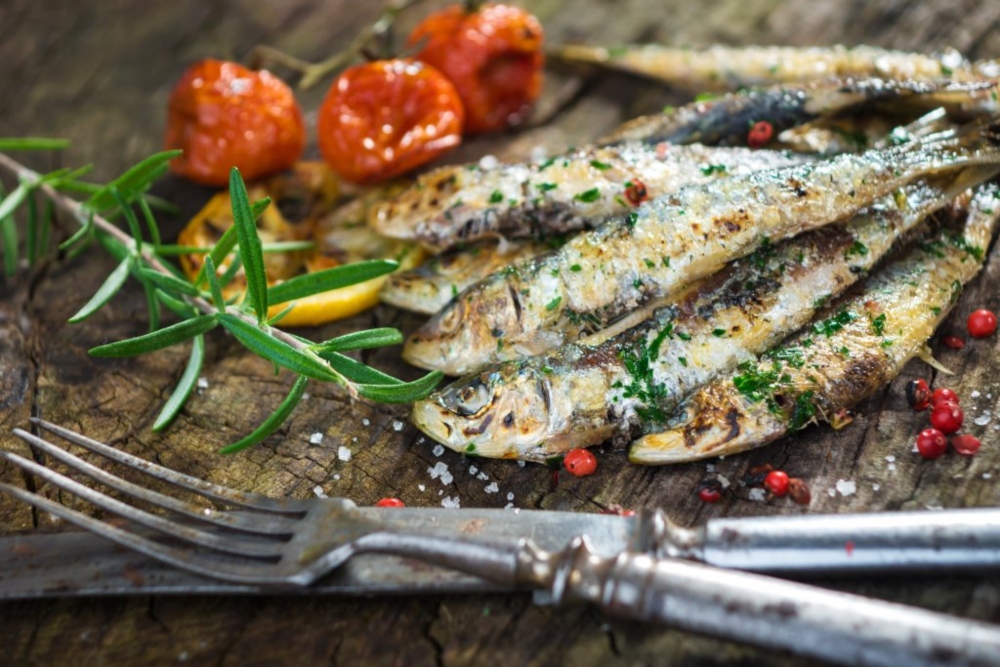 The annual Feast of St. Anthony Sardine in mid-June is the place where you can eat fresh Sardines, but it's always available as grilled with local olives or conserved in decoratively cans. You can pick some of them as souvenirs. You may also try the local fish soup and some recipes with squid or cod.
5
Caldo Verde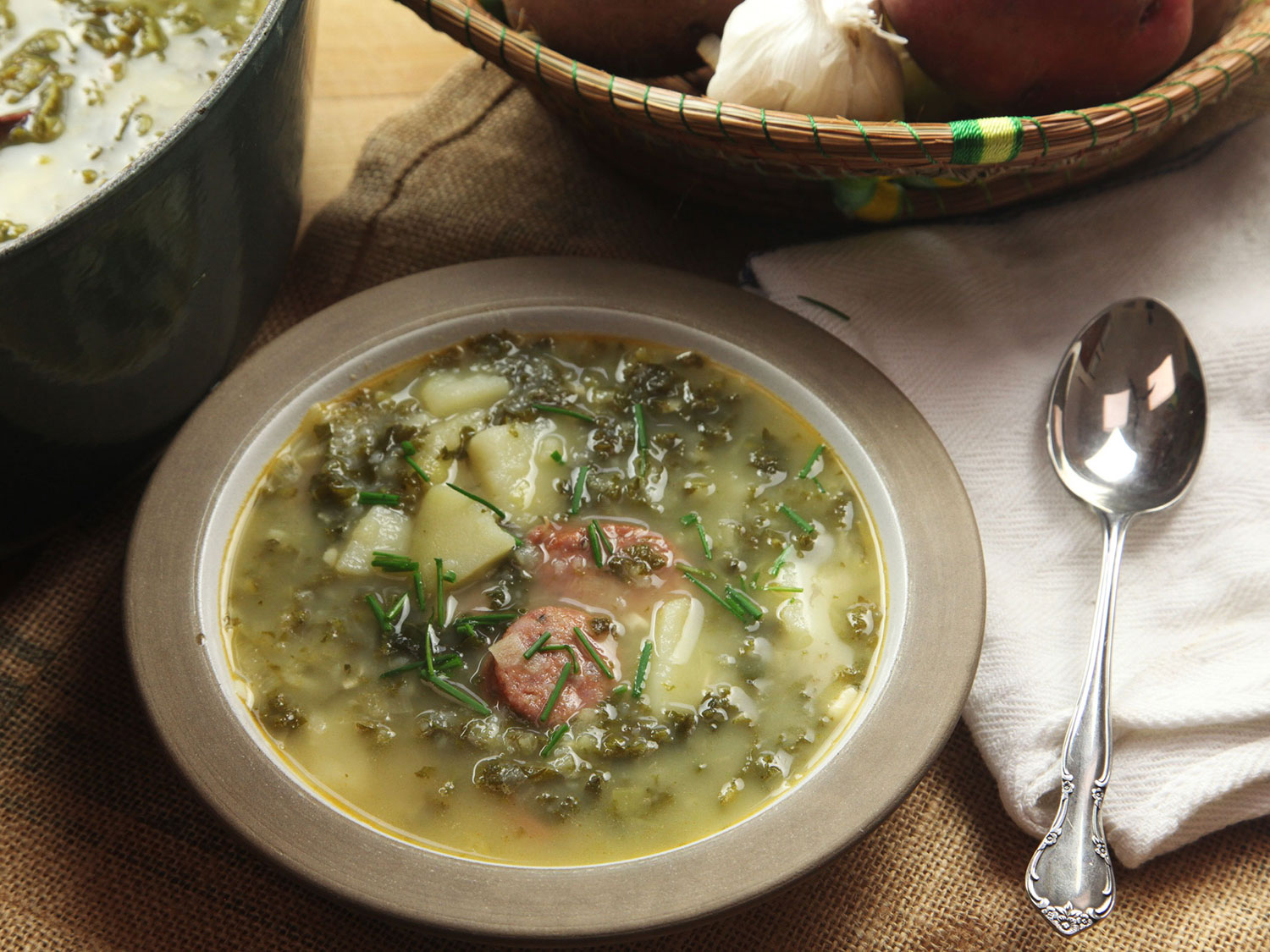 A green soup made with simple ingredients like potatoes, kale, olive oil, and salt. High-quality bowls have a creamy texture, and the best part of them is its protein. Most cooks add a little bit of chouriço for flavor. If you're a vegetarian, keep that in mind. Pingo Doce, a grocery store chain in Lisbon, sells an excellent refrigerated version of the popular soup. Sopa de Nabiças is another vegetable soup.
6
Piri Piri Chicken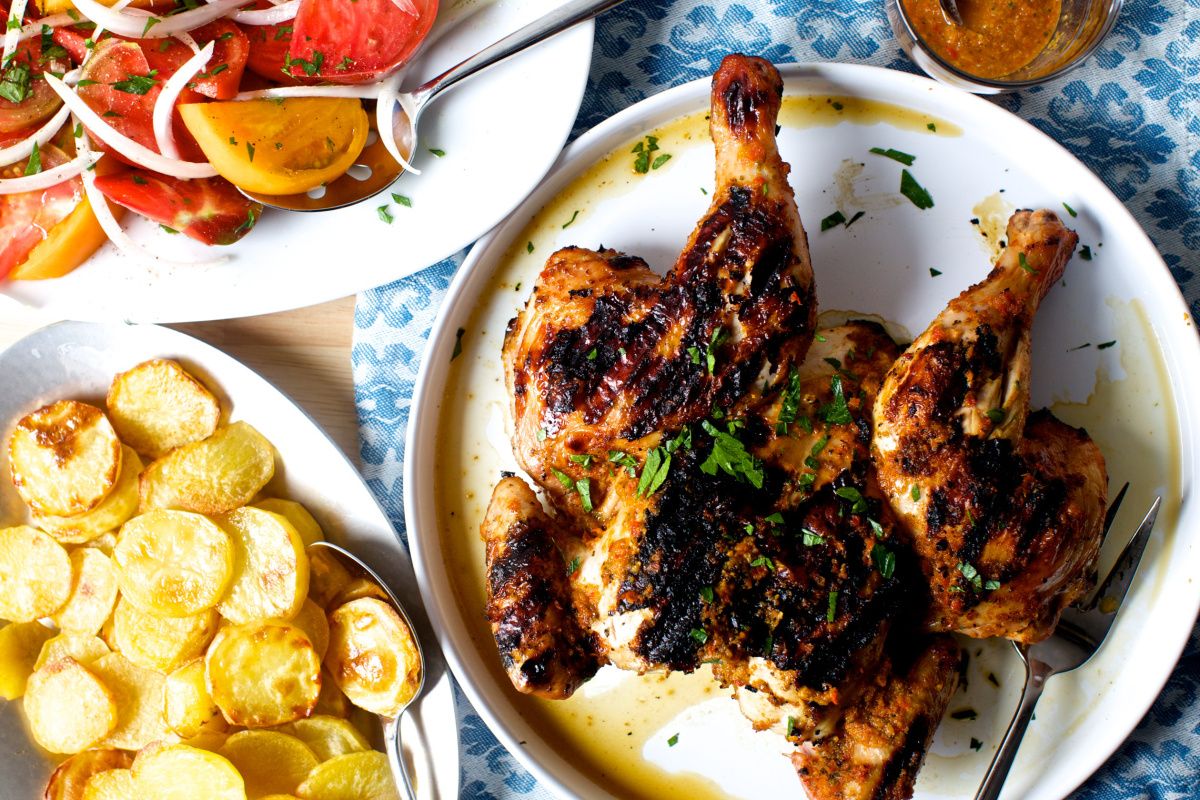 Blending global flavors from former African colonies with local Portuguese products, cooks grill these marinated free-range chickens over an open flame. The spiced and juicy chicken gets its seasoned taste from marinade specialties like Piri Piri chilies, olive oil, lemon juice, and salt. Look for a "frango"(Chicken in Portuguese) sign to locate it.
7
Chouriço
Less spicy than its Spanish version, Chouriço is a popular Portuguese sausage with Paprika essence. It can be a flavorant or a snack in local cuisine. Its combination with Pão bread, Azeitão, or Caldo Verde works wonders. Besides, you can try similar pork-meat dishes like Migas a la alentejana, Arroz de Pato, and Cozido à Portuguesa for the main course.
8
Alheira
Centuries ago, Jews would eat the savory farci as a substitute for pork-meat sausage to deceive the Inquisition. This local element replaces pork with kosher proteins from chicken, duck, and veal. For the ultimate experience, order Alheira de Mirandela which includes fried Alheira topped with a fried egg as well as fried potatoes, rice, and salad.
9
Azeitão Cheese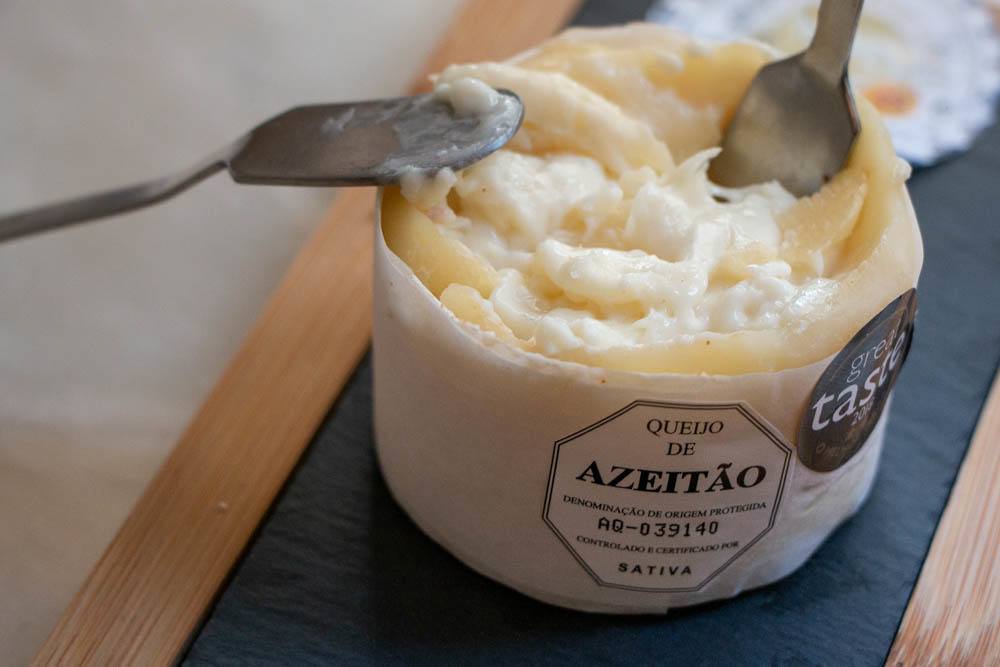 The soft and adhesive Queijo known as Azeitão is locally produced with raw sheep's milk. The creamy cheese pairs well with red wine and makes an ideal snack between meals. Fit for Vegetarians, Azeitão producers use thistle flowers sourced from Arrábida Natural Park instead of animal rennet to separate sheep milk curds from the whey. Try to use a spoon while eating it.
10
Ginjinha
Ginjinha is a Portuguese liqueur produced in Lisbon. Infused with sour Ginja or Morello cherries, and including cinnamon and sugar too, Ginjinha has a tart yet sweet flavor.