Located on the Atlantic coast, the city of Lisbon has a lot to offer everyone. It's located on seven hills, which makes it offer beautiful views.
The city also offers many attractions including castles and museums, tram rides, old streets, and the Tagus River. So, both modernity and tradition exist at the same time in this city. Besides the historical and cultural attractions, there are many activities to do in Lisbon that will make your visit even more memorable.
In this guide, you'll find about these top attractions and the best things to do in Lisbon.
Let's begin with the top Lisbon attractions.
Top Tourist Attractions in Lisbon
Lisbon has an old history that dates even back to the Age of Discoveries. With such a rich past, many architectural structures and museums emerged and survive until today.
Find these Portuguese landmarks below.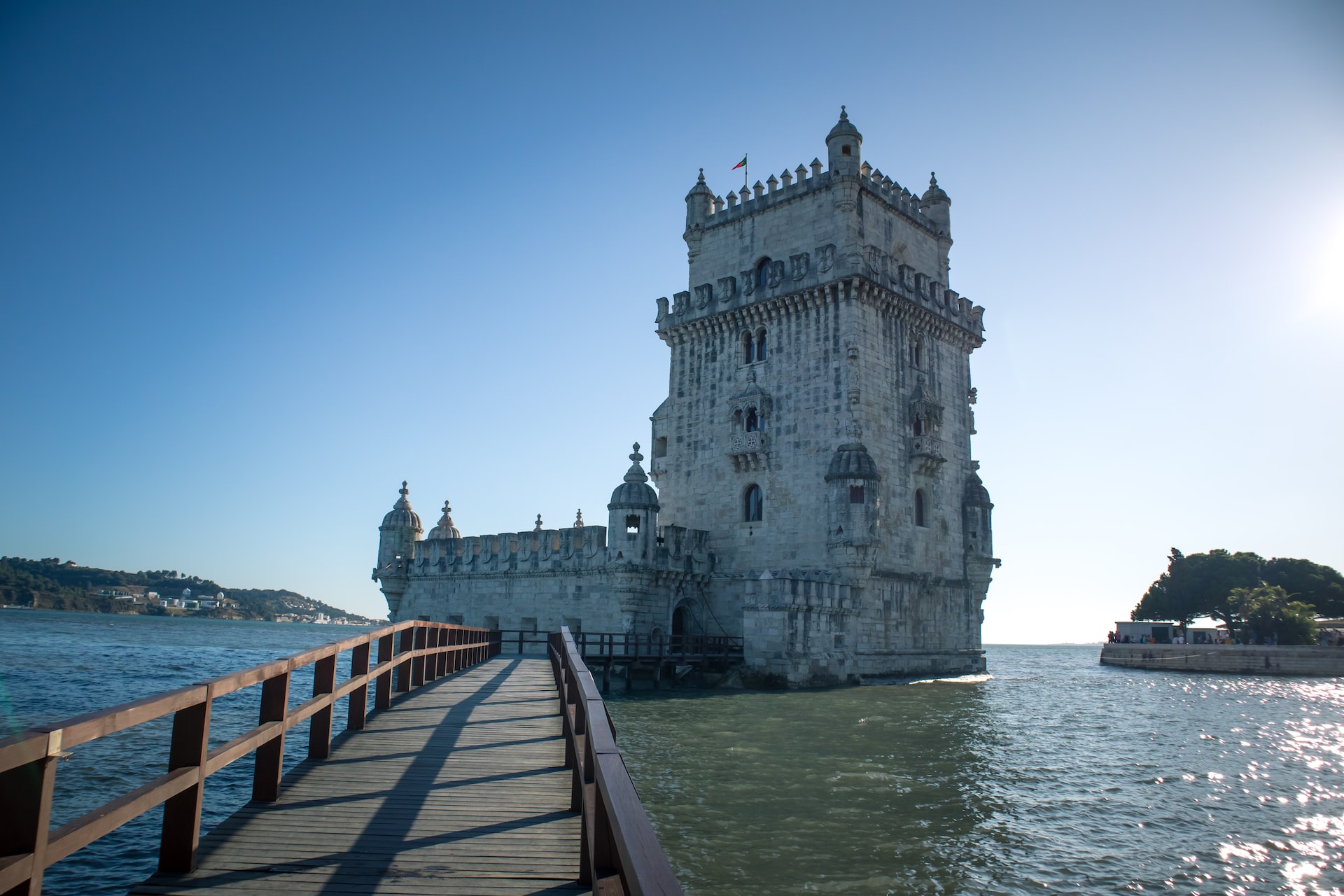 Belem Tower
One of the most popular things to do in Lisbon is to visit the Belem Tower. This 16th-century tower was built to defend invaders in the time of the Age of Discovery. It's a four-story tower, and it has a bastion that is connected to it. It also has a statue of Our Lady of Safe Homecoming which faces the river.
The tower is a UNESCO World Heritage Site. It's considered one of the most important examples of Portuguese Manueline architecture. Visitors can climb to the top of the tower for panoramic views of the city and the river.
Jeronimos Monastery
One of the best attractions in Lisbon is the Jeronimos Monastery. It was built in the 16th century. It's considered one of the most important examples of Manueline architecture in Portugal. It looks gorgeous from the outside as well with the stonework and plaited arches and many other details.
The monastery is a UNESCO World Heritage Site and is home to the tombs of many Portuguese explorers, including Vasco da Gama. Visitors can explore the monastery, including the cloisters and the church. Also, they can learn about the history of the explorers who set out from Lisbon. The monastery takes place in the Belem district.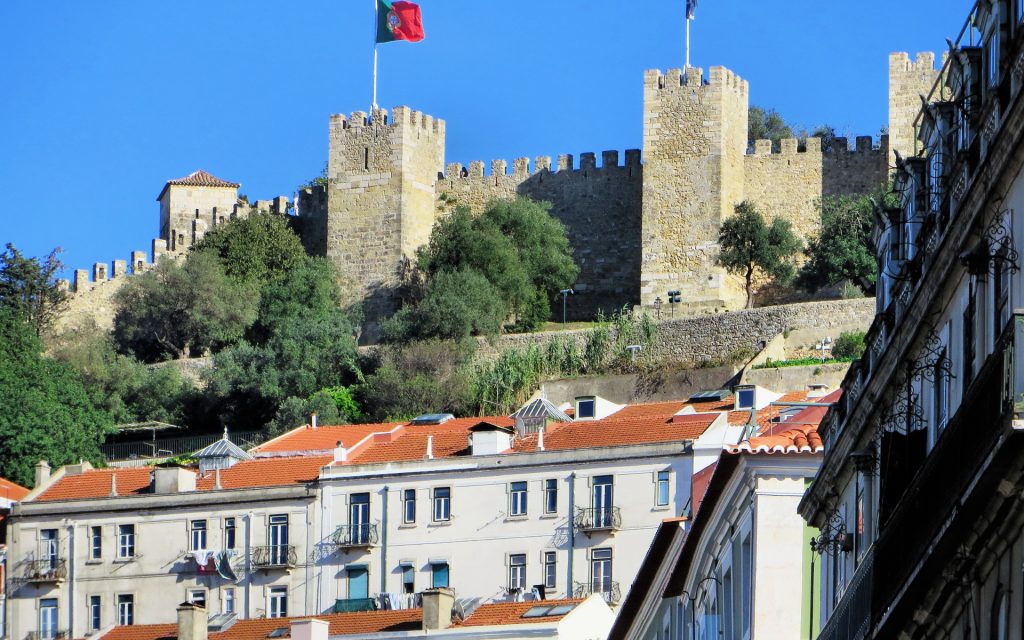 Sao Jorge Castle
Also known as St. George's Castle, Sao Jorge Castle is a medieval building that was a royal castle by the 1500s. It was built when Lisbon was under Moorish rule. The castle was then restored, and it survives till today. There is also an archaeological museum inside the building. Visitors come to the castle to enjoy the panoramic view of the city in their Lisbon sightseeing.
It's located in the Alfama District, at the top of a hill.
Elevador de Santa Justa
One of the popular things to do in Lisbon Portugal is to see the Santa Justa Elevator. It began to operate in 1902, and it has a Gothic Revival style designed by Raul Mésnier. You can enjoy a breathtaking panoramic view when you climb to the top. You can also enjoy the view by using a staircase as well.
Rossio Square
Rossio Square is one of the popular places in downtown Lisbon. It's one of the popular areas for gatherings. There are several cafes and bars to enjoy with family and friends here. The National Theater is also located in Rossio Square, on the northern side.
Calouste Gulbenkian Museum
Many visitors include the Gulbenkian Museum on their Lisbon things-to-do list. Calouste Gulbenkian was a philanthropist and businessman who lived in the 20th century. He was was also one of the wealthiest people at that time.
Gulbenkian established a foundation for the promotion of arts, where you can see art collections from worldwide. A museum was also built next to the foundation. Each piece in this museum is quite valuable and outstanding. You can find Egyptian antiquities or paintings by Rembrandt and Rubens in the museum. Besides these, Greco-Roman medallions, Persian carpets, and other unique pieces are available here.
Other Notable Attractions in Lisbon
There are almost countless options for what to do in Lisbon Portugal. Let's look at other attractions to see in Lisbon below.
Rua Augusta Arch
The arch was once used to welcome people who arrive here by boat. Today, it offers visitors to climb up to the top and enjoy the best views of Lisbon. It has been open to the public since 2013.
At the top of the structure, you see Glory crowning Genius and Valour. On the left and right sides, you see sculptures of the Marquis of Pombal, Vasco da Gama, Viriato, and Nuno Álvares Pereira.
Commerce Square (Praça do Comércio)
Walking around Commerce Square is one of the common activities in tourists' Lisbon visit. Its collonades date back to the 18th century, and Rua Augusta Arch is also located in this square. The trams and the statue of King José I are other famous elements of this area.
There's also the Lisbon Story Center located in the square. Here, you can learn more about the city's history through audio guides. You can also go to Vini Portugal to taste wines as well. Besides these, various shops, hotels, and restaurants are available in the area.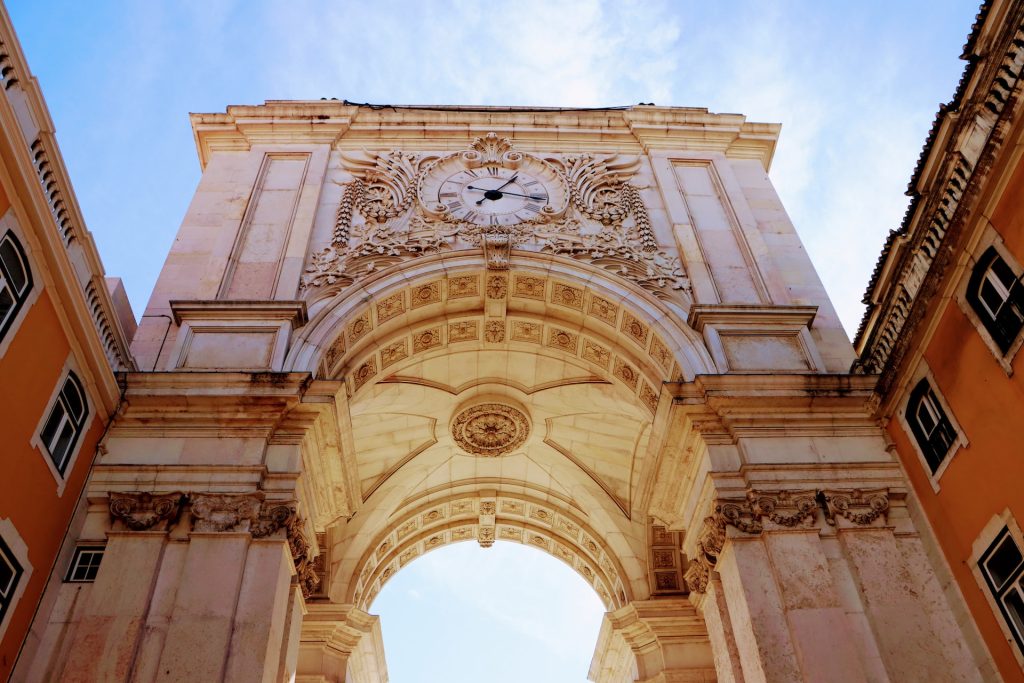 The Fado Museum
Fado is the traditional music genre in Portugal. In the Fado Museum, you can explore the origins of this music by audioguides as well. You can also discover famous guitar players and fado singers in Portugal. There's also a restaurant and a shop in the museum as well. You can find traditional food in the restaurant. The museum is located in the Alfama district.
Let's now take a look at what to do in Lisbon.
Activities To Do in Lisbon
Lisbon downtown offers various activities for both residents and tourists. It has a lively nightlife as well as restaurants with delicious food. You can spend time eating pastel de Natas or walking around the cobbled streets. Riding trams and tasting wines are other popular things to do in Portugal Lisbon.
Boat rides on the Tagus River
One of the exciting things to do in Lisbon is to hop on a boat ride. There are various boat tours offered in the city. They usually take between 1-2 hours, and some include snacks and drinks as well.
Boat rides are one of the best ways to enjoy the monuments and views of the city from the river. Some of them even offer free access to some trams and funiculars and the Santa Justa Elevator.
Many boat tour operators offer cruises that take you past the Belem Tower, Jeronimos Monastery, and the 25 de Abril Bridge.
Tram rides
One can't think of Lisbon apart from the nostalgic trams. Especially Tram 28 is the most popular Lisbon must-see. The tram goes through the steep roads of Lisbon and the Alfama district. It takes off from Graça and ends the ride at Estrela Basilica. Riding a tram is a good way to see various monuments and views from where you sit. It's also a great way to see the city and learn about its history.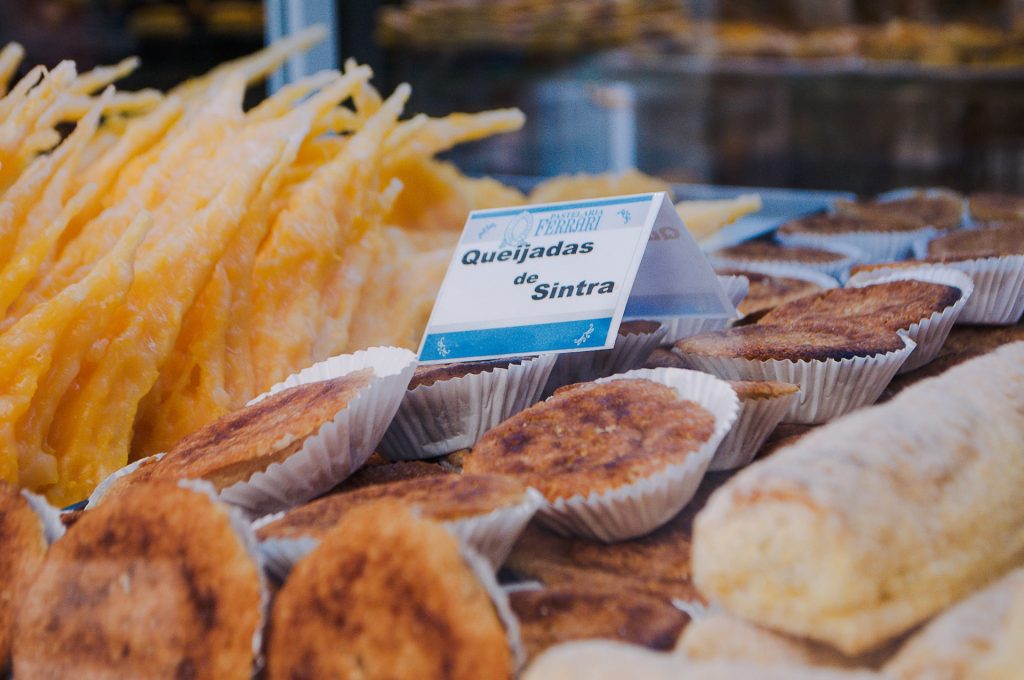 Food and Wine Tasting
Trying traditional food and wine tasting are among the top things to do in Lisbon. The city is known for its delicious seafood, such as the traditional dish of bacalhau (salt cod). Its wines, particularly the port wine from the Douro Valley are famous, too. Visitors can take a food and wine tour to learn about the local cuisine and taste the best Portuguese dishes and wines.
For trying Portuguese food, you can visit Time Out Market Lisbon. It's a huge food hall offering Portuguese cuisine with lots of food. A piece of live music is also available here. Inside the food market, there are over 20 restaurants, bars, and shops as well.
The one-Michellin-starred restaurant called Loco is another place to explore Portuguese food. You can book a place before, and enjoy great dishes and drinks.
There's also Martinho da Arcada, which is the oldest restaurant in Lisbon. It was established in 1782, and it served drinks at the beginning.
For sure, sightseeing in Lisbon will not be complete without tasting pastel de nata at Pasteis de Belem. It was established in the 19th century, and its recipes are still a secret.
To try drinks in Lisbon, you can pay a visit to Bairro Alto. It's filled with cafes, restaurants, and nightlife places. You can be sure that you'll find a suitable place to enjoy your drink. Wine takes an important place in Portugal as well. There are tours to take you to the best wineries for wine tasting. You can also visit places like Quinta da Boa Esperança.
Shopping
You can find both big brands and flea markets and small shops to buy traditional items in Lisbon. When you visit Lisbon, you'll see some buildings or houses ornate with Portuguese tiles on the outside. Known as "azulejos" in Portuguese, the tiles are traditional items of the country. If you want to buy some, you can visit Cortiço & Netos to find many ceramic tiles.
If you want to shop for big brands, you can go to Chiado, Baixa, and the nearby area. There are various shopping streets with some of them selling big brands.
Find the popular shopping streets below as a Lisbon tourist:
Rua do Carmo
Rua Garrett
Rua Augusta
Avenida da Liberdade, and
Rua da Escola Politécnica & Rua Dom Pedro V.
While some of them provide big brands, others sell antique items or designer clothes.
Markets also take an important place in Lisbon. You can find various items in these markets including food, sea dishes, vegetables, wines, or antiques. Find some of the best markets in Lisbon below:
Feira da Ladra: The oldest flea market in Lisbon. Open every Tuesday and Saturday morning.
Praça da Figueira: You can find Portuguese products like cheese and wine in this outdoor market. It's open each month on the last weekend.
Príncipe Real Garden: You can find organic products here. Open each Saturday.
Lx Rural: It's a farmers' market at Lx Factory. It sells fresh products like vegetables, honey, fruit, and bread every Sunday.
Mercado da Ribeira: It sells fresh vegetables, fruit, meat, fish, and cheese.
Conclusion
In short, Lisbon is a city with a rich history and culture, and there are many things to do Lisbon Portugal. Whether you're interested in history, art, or just taking in beautiful views, there's something for everyone in Lisbon.
Visit Lisbon Portugal to enjoy these activities.
FAQ
Where is Lisbon?
Lisbon is the capital city of Portugal. You can find the city located along the Atlantic Ocean and Tagus River on the map of Lisbon.
What are the best Lisbon Portugal things to do?
If you wonder what to see in Lisbon, you can visit the popular museums and streets in the old town of Lisbon. Besides these things to see in Lisbon, you can try traditional food and wine as well.
What are Lisbon tourist attractions?
Lisbon tourism provides many places for tourists to spend and enjoy their time. Some of these attractions are the Belem Tower, tram rides, and several museums in the city.
What are the most popular tourist attractions in Lisbon?
Belem Tower, Jerónimos Monastery, São Jorge Castle, Rossio Square, and Lisbon Oceanarium.
What is the best time to visit Lisbon?
The best time to visit Lisbon is from March to May or from September to November when temperatures are mild and there are fewer tourists.
How do I get around Lisbon?
Lisbon has a good public transport system that includes buses, trams, and trains. You can also walk or take taxis and ride-sharing services like Uber.
Are there any free attractions in Lisbon?
Yes, there are several free attractions in Lisbon, including the Miradouro de São Pedro de Alcântara, Praça do Comércio, and the LX Factory.
What is the most famous pastry in Lisbon?
Pastel de Nata, a creamy custard tart in a crispy pastry shell, is the most famous pastry in Lisbon.